I just love when parents get fired up about not being able to find the kinds of off-the-beaten-path things their girls are interested in. Because really, that just inspires entrepreneurs to come up with such things and now we all get to reap the benefits. Such is the case with everything at mom-run shop Nawi Kids.
– Don't miss an exclusive discount below – 
Moms Nas and Whitney started their company years ago when Whitney's daughter was potty training and into dinosaurs. Surprise, there was no dinosaur underwear for girls anywhere to be found. So, smart mom that she is, Whitney decided she needed to create that very thing herself. And boy did she.
Everything at Nawi Kids, including unders (which are like boy shorts),  tops, blankets and plushies, are pretty gender-neutral, all featuring ridiculously cute dinos in purple! You'll also find blue, green, even black and gray, because not every kid (boy or girl) is a purple fan.
And psst, mamas: The stuffed critters are just about Beanie Boo size, which is fun for my kids who are obsessed with those darn things.
Related: Pink tees for boys. Also girls, because we hear they like pink too.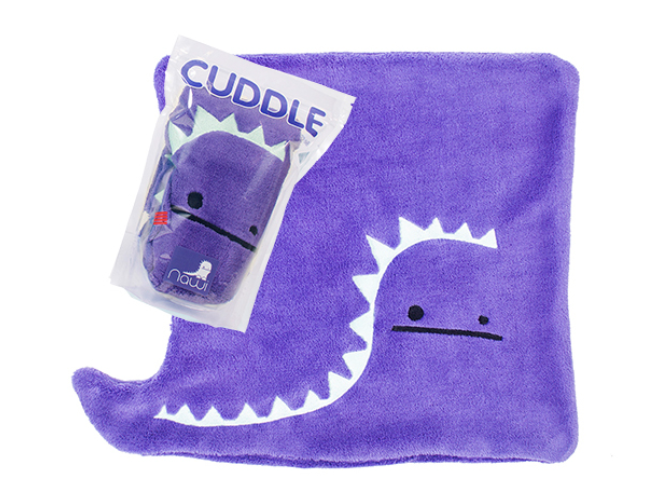 I dig how everything is thoughtfully handmade right in Los Angeles, in fact, all within a 10-mile radius to reduce carbon emissions. The dinos are even stuffed with recycled materials, and made by artisans paid a fair wage.
With all that in mind, the items in the shop are certainly pricier than your average stuffed animal or licensed character pair of underwear, but for a special gift, especially with such a wonderful story behind each item, well I think it's worth it.
Plus, my daughter has not taken off the boy shorts, so there's your personal recommendation right there.
You can purchase the cool dinosaur gifts for girls and boys at Nawi Kids. And save 15% off your order with code COOLMOM15 through 5/15/15. Thanks to Nawi Kids for sending along a couple of their items for us to check out. Or really, for my kids to fight over.