It's May (eep!) and the school year is almost over. Even though my kids' teachers deserve my thanks every day, I especially want to make them feel loved on Teacher Appreciation Day which is May 5, by the way. I always say that the best gifts are the ones you wouldn't buy for yourself, and the same is true for these yummy edible gifts for Teacher Appreciation Day. They're kind of a splurge, but that's what our teachers deserve.
And hey, they make lovely end-of-year teacher gifts too. Just don't forget a thoughtful note from the kids, which is what educators tend to appreciate most of all.
Related: The best teacher gifts according to actual teachers
Celebrate with the whole class by bringing in these Apple Cake Pops (pictured above) that we found at Foodlets. How brilliant is it to use Oreo cookies inside? So much faster than cake. Then again, baking them the old-fashioned way (mmm, with an apple-spice cake filling) would be delicious too. You can find out how if you check out our easy Cake Pops 101 tutorial.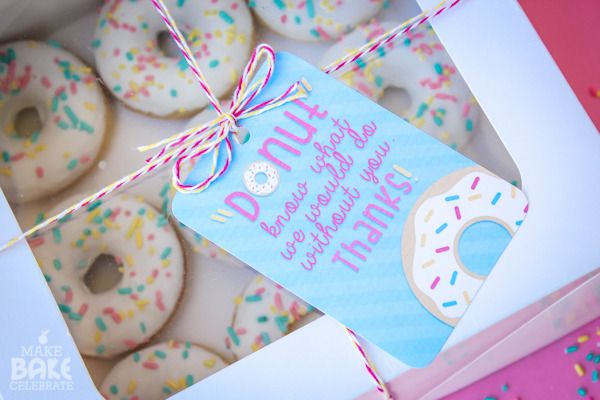 My daughter's class is organizing breakfast, lunch, and dinner to thank their teacher, and I'm going to claim breakfast just so I can use one of these cute (and free!) printable donut bags that we found at Confetti Sunshine (top; cached page linked here) and  Make Bake Celebrate (middle). Both use a play on words with "donut" meaning "don't know what" or "don't" depending on which you choose. Maybe go with the one that you think has better grammar so that you can impress the teachers with more than just sweets!
I may even try to make my own donuts to go with it, like these Salted Caramel Apple Cider Baked Donuts that we found at Monday Morning Donut. Because, teachers + apples, right? Then again, anyone + salted caramel donuts.
Eating a fancy box of macarons just makes a person feel special, and these personalized macarons from Swallow My Words on Etsy are an impressive gift. Especially considering the under-$15 price tag for the small box. If you're feeling really brave, make your own with one of our favorite macaron recipes. If you fancy yourself a baker, they're really not that hard.

Your kids will have so much fun tricking their teachers with an Ice Cream Sundae Cupcake that won't melt. Love From the Oven has the recipe and those cute teacher-appreciation printables to wrap them up with, too.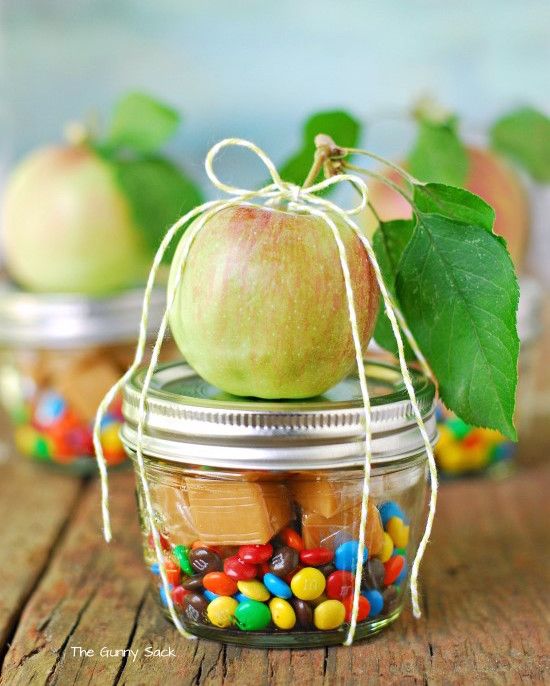 Put a delicious spin on the apple-for-your-teacher tradition with the Chocolate Caramel Apple recipe that we found at The Bearfoot Baker. Or, if you don't have time to make them yourself, put together a Caramel Apple In a Jar gift, like this one from The Gunny Sack. That way your teacher can make it when he's ready to eat it. M&Ms are great, but you could also put nuts, cookie crumbles, chocolate chips, or any other topping in the jar. Let your kids get creative with this one.
Related: Easy ideas for handmade gifts for Teacher Appreciation Week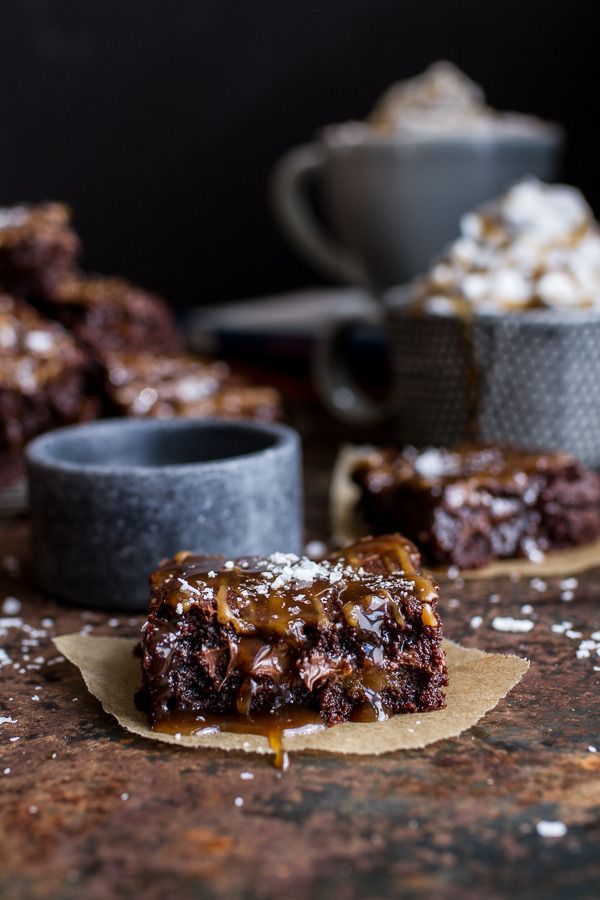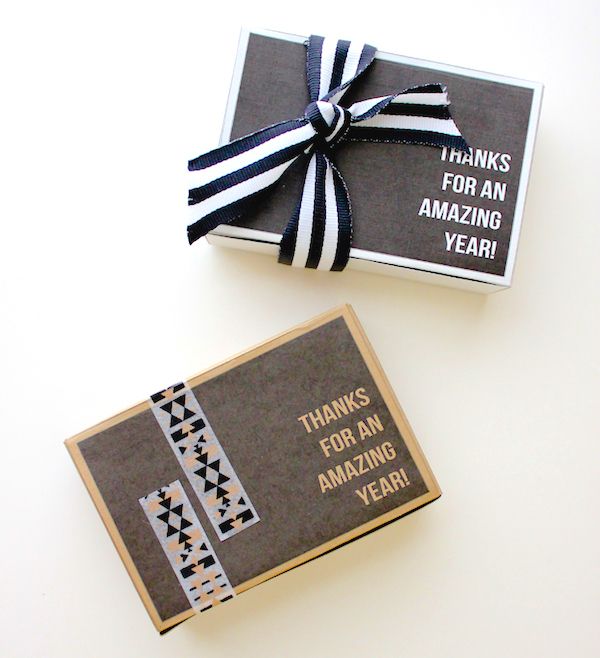 I can hardly chaperone a field trip without feeling the need for some chocolate—so imagine how our teachers feel. If there was ever a time for a true brownie splurge, Teacher Appreciation Day is it. These Salted Caramel Mocha Nutella Brownies from Half Baked Harvest should do the trick. Tuck a dozen or so into these printable gift boxes by Delia Creates; the message is worded so that they are also an easy way to appreciate other staff members, coaches, and educators who are sometimes forgotten. And after these brownies, my guess is they won't forget you.