We feel strongly that teachers deserve our appreciation each of the 180-or-so days that school is in session, though this week's Teacher Appreciation Week gives us a good reason for our kids to tell their educators just how important they are. Especially during a particularly rough year for teachers around the country. So, take a look at this list of easy but special handmade DIY projects the kids can help make that will give our favorite educators the warm fuzzies.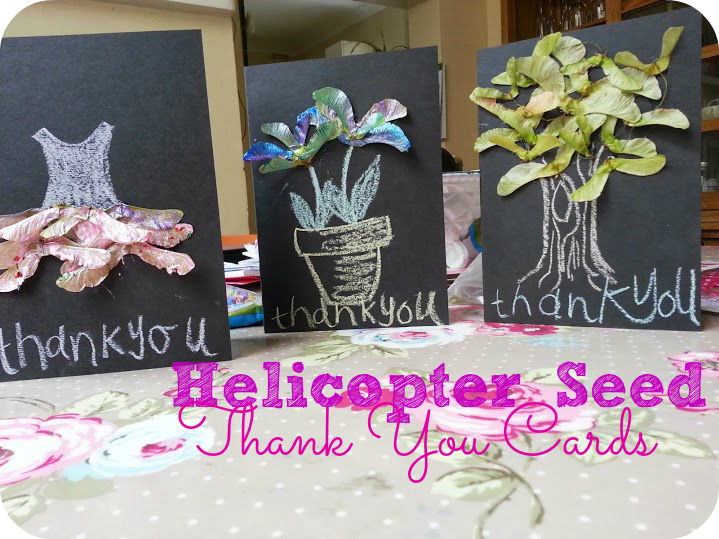 1. One of the gifts teachers tell us they value the most of all:  a heartfelt homemade card for a teacher, like this ingenious idea from Domestic Goddesque that uses helicopter seeds from the yard to create something truly unique.
2. Or, get the whole classroom involved as shown above, with each child completing their own "heart" and then putting all of them together into one giant DIY thank-you card via Jennifer Ferbrum. This is one assignment that is even more charming if you leave the messy handwriting and misspelled words in the final project.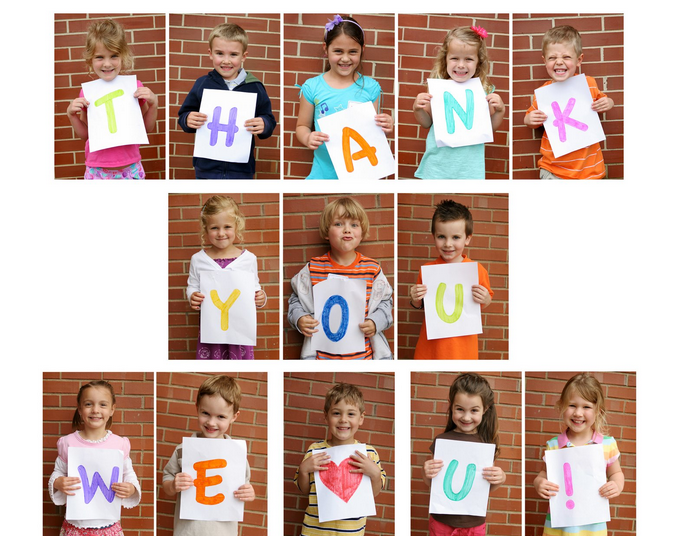 3. Tutus and Turtles has the wonderful idea to photograph each child holding a  different letter to spell out a special thank-you message for a teacher, and then edit an image of all the kids together. So cute!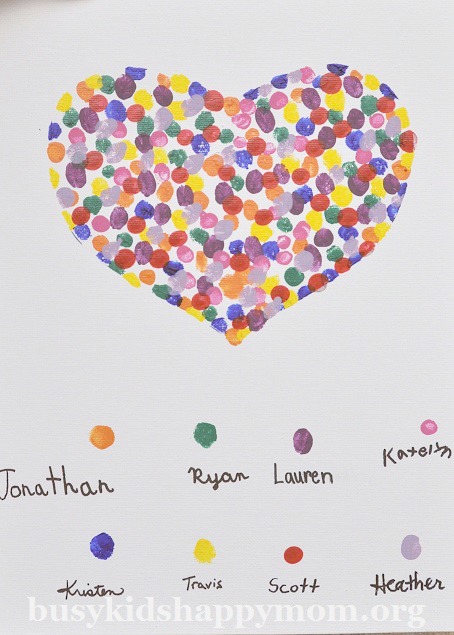 4. Enlist all the little fingers in the class to make a special piece of DIY kids' fingerprint art from Busy Kids Happy Mom to hang in the classroom. Love that each child gets her own color fingerprint and signature below the finished project.
5. Bake a sweet treat for your child's favorite teacher–with their help of course–or bake a big batch of your own family specialty to share in the teacher's lounge.
6. Create a Memory Jar of the classroom's memories of the year jotted down on colorful slips of paper like this one from Steamy Kitchen.
7. Kids always love this: writing an acrostic poem using the letters of the teacher's name, or simply the letters that spell "Teacher".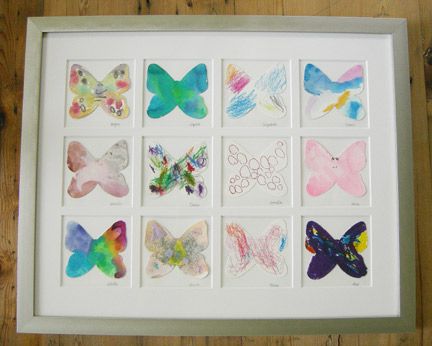 8. Our editor Liz has done this one and it's gone over so well! Just collect a hand-colored butterfly (or any shape you'd like) from everyone in the class and group them to create a very-special piece of classroom art for the teacher from the kids.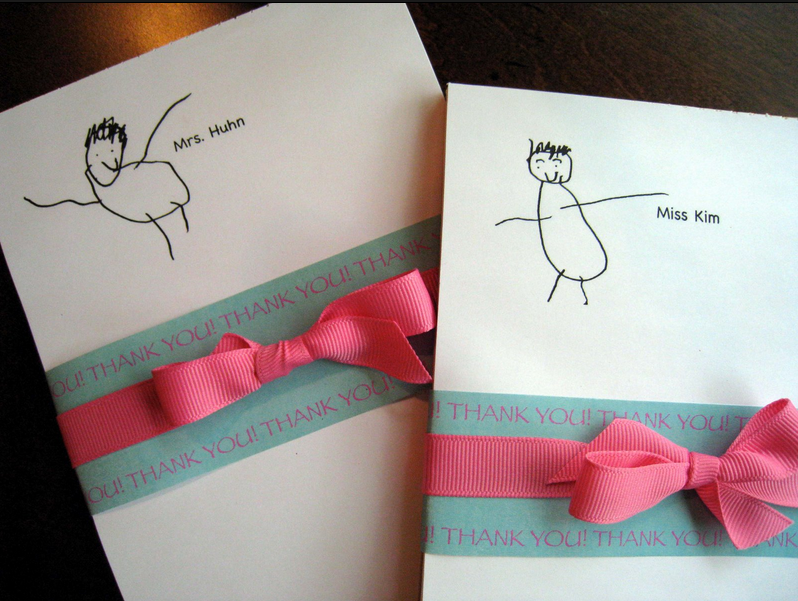 9. A preschooler's portrait of his or her favorite teacher can become an adorable and useful personalized DIY notepad (this one from 4 Crazy Kings) with a quick trip to a copy-and-print store. See? Showing appreciation doesn't have to be pricy or time consuming. In this case, it always is the thought that counts. And it counts a lot.
Our archives has lots of Teacher Gifts ideas for both Teacher Appreciation Day and end-of-school-year gifts.