There are a lot of crazy food holidays (I'm looking at you, National Marzipan Day), but some seem totally reasonable to me. And by reasonable, I mean I'm happy to have an excuse to celebrate. Case in point: World Nutella Day. I will never complain complain about having an excuse to eat Nutella. And likewise, I will never complain about eating today's official honoree, the French macaron.
Yes, today is Macaron Day and we absolutely approve.
To celebrate Macaron Day, I've gathered some tips on baking macarons, then tracked down some outrageously delicious macaron recipes for you to try out. And hey, if you're not a baker, we're looking out for you too. For you, we've got some pros who will happily ship the perfect French macarons to your door.
Related: What's the difference between a macaron and a macaroon?
If you're feeling emboldened by the holiday, one way to celebrate is trying baking a batch yourself. Don't be intimidated; though they are delicate, this tutorial on how to make macarons at Wedding Chicks demystifies the process.
Admittedly it isn't the easiest baking project, but it's more straightforward than you might think. And if you don't like any of the fillings she offers, use the basic recipe to make the cookies and borrow a filling flavor from another recipe—that's totally allowed!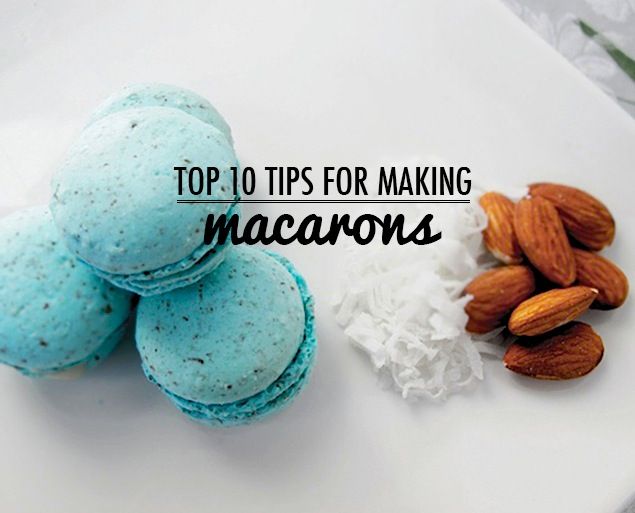 You might also want to check out these top 10 tips for making macarons at Honest Cooking, which can be really valuable. Macaron recipes can be finicky and these tips will get you through the process unscathed. Probably.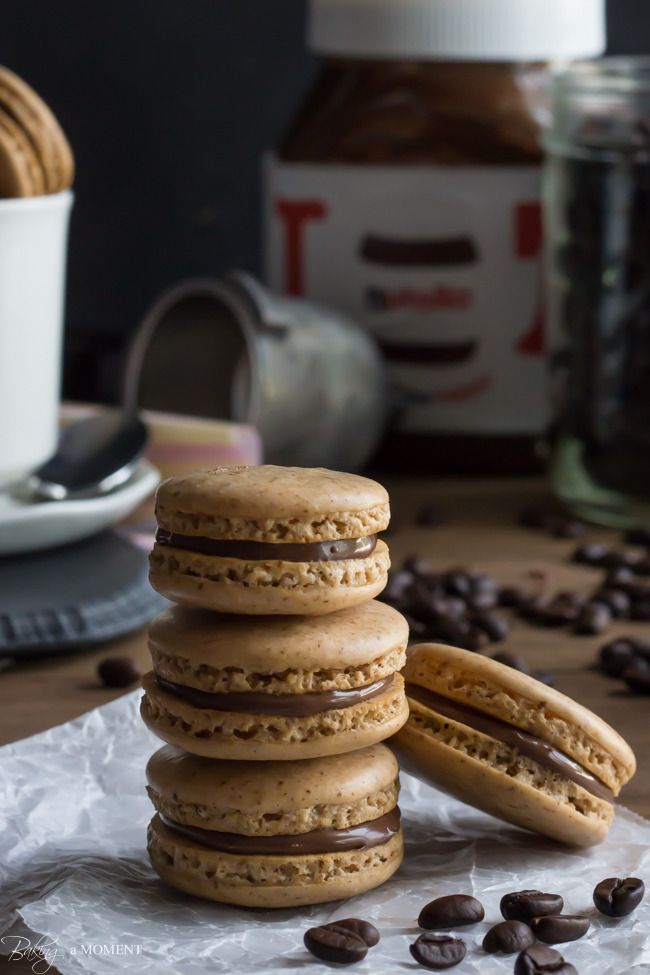 Now that we have some basics under our belts, lets dive into some killer flavors. You know that I already have Nutella on the brain, so I have to share this recipe for Coffee Macarons with Nutella Filling via Baking A Moment. Allie is a former pastry chef, so all of her measurements are written using more precise grams than ounces, which you'll need to convert. Get used to that, since the most reliable recipes will be in grams. That said, the recipe is quite straightforward and doesn't even require a separate filling to be cooked. Just sandwich the macaron shells with Nutella.
Related: 10 indulgent Nutella recipes for World Nutella Day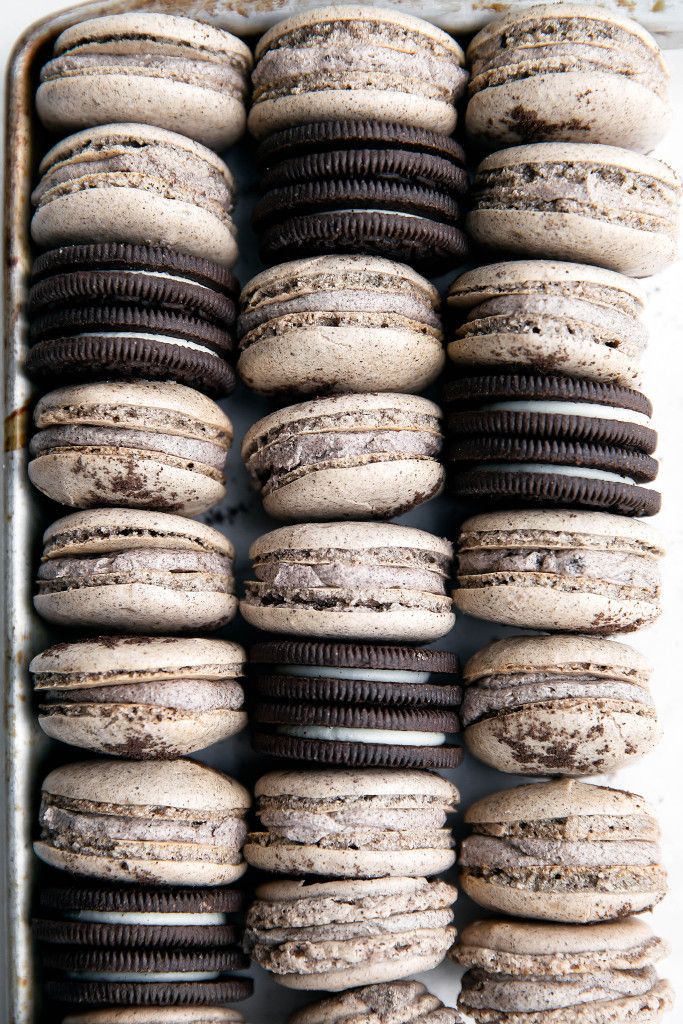 The image of these Cookies and Cream Macarons alone from Broma Bakery has me drooling. I'm a sucker for Oreos and cannot think of a better, more decadent treat than these. Yum! In fact it may be the one time that I'd pass up actual Oreos should the two be presented together like this.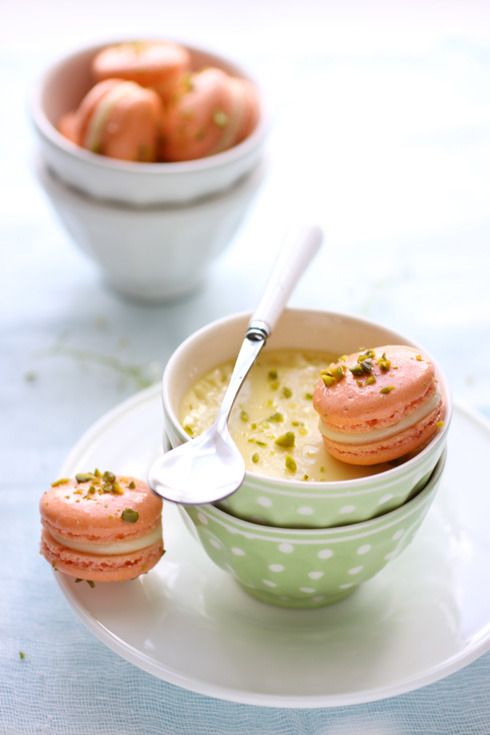 Aran at Cannelle et Vanille seems to always be making macarons, and in the most gorgeous flavors too. Raspberry and Pink Peppercorn macarons, Meyer Lemon macarons and, my favorite, Pistachio and Grapefruit macarons (pictured) sound spectacular, right? I think that last one is especially perfect for right now while grapefruits are still in season.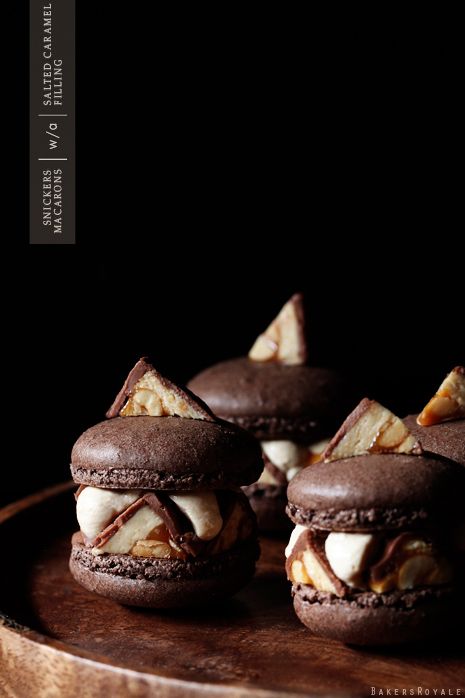 I'm freaking out just a little about having found these Snickers Macarons with Salted Caramel Filling at Bakers Royale. Okay so I'm really freaking out. But realize that they may be a bit over-the-top for some people. (And then, sometimes I think, Who are these people?!)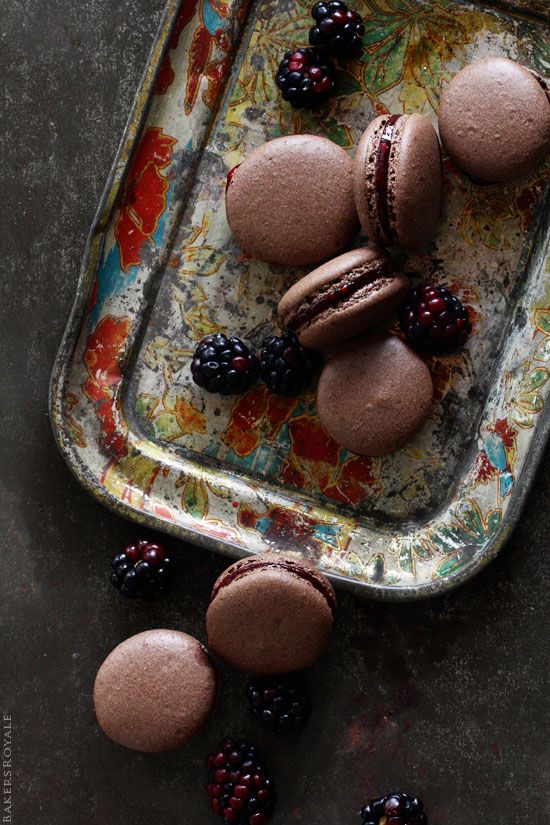 If you are somewhat less indulgent than I am when it comes to French desserts, check out Naomi's other macaron recipes at Bakers Royale. I think that these Chocolate Macarons with Blackberry Filling sound heavenly and the combination is so classic.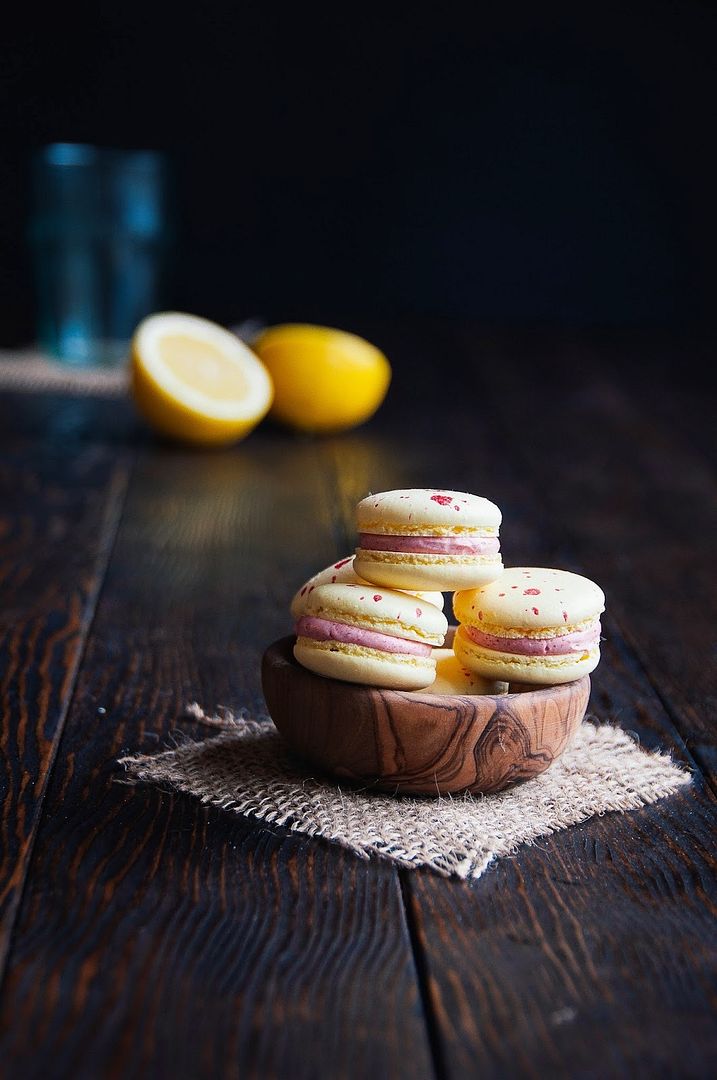 If you want a macaron with a lighter, brighter flavor, try this Lemon Raspberry Macaron at Hint of Vanilla. The recipe is adapted from Bouchon Bakery, so these are the real deal. They're also the perfect little bite of sunshine that Macaron Day calls for, especially considering the kind of weather we've had around me this winter.
If you're not up for baking, hey, no judgments.
Liz shared a delicious Richart mini macaron gift a few years back when she kindly set the record straight between macarons and macaroons. I've checked back and it's still available directly from the Richart site in flavors like Salted Butter Caramel, Madagascar Vanilla, Roasted Hazelnut, and Blackberry. Full sized macarons are also available, but Richart reminds us that the minis are lower in calories. Not that I was counting anyway.
And of course, there's always the options from fabulous bakers like Ladurée and Payard Bakery, which are arguably among the very best store-bought macarons anywhere. In fact, foodies will argue for hours about who makes their favorite macarons. You know there's only one way to find out for yourself, right? Taste test.