Next up in our series of #UnguiltyPleasures (you did catch us confessing all our binge watching secrets, right?) is online shopping. And yes, that's probably kind of obvious considering what we do here at Cool Mom Picks. But we just love how little treats for yourself can go a long way toward making you feel fantastic, and those small indulgences are something far too many women feel guilty about.
Sometimes we moms do get to put ourselves first, right?
Helping us share our next #UnguiltyPleasures video with you is our sponsor Kindle Love Stories, a thriving online community where you can purchase recommended romance reads in just one click, for you Kindle owners. It doesn't get easier than that. And hey, if there was ever an unguilty pleasure, buying books — especially romance novels — has to be high on the list.
As for our own favorite online purchases? Well, take a peek at our newest video, in which Kristen shares her cosmetics obsession, and Liz confesses a little culinary unguilty pleasure that we hope a few of you will be nodding along with.
But hey, you can't go online shopping these days without trying to score some bargains. Deal-seeking is part of the pleasure! And we've shared so many tips for the best online shopping deals over the years, but here we've put together a few that remain among our favorites:
PRICEBLINK
The Priceblink browser extension automatically searches competitive retailers while you browse, and shows you potentially better deals on the exact same product in non-intrusive way, right at the top of your browser. We've saved a fortune using it.
HONEY
Add the Honey extension to your browser and it will search a retailer's site for you while you're at checkout, to see if there's a promo code or a deal that you might have missed. It's great on a site like Amazon actually, where there are so many deals, you may not realize that while you're grabbing a new Kindle ebook, you could also be scoring a fantastic price on something else you need.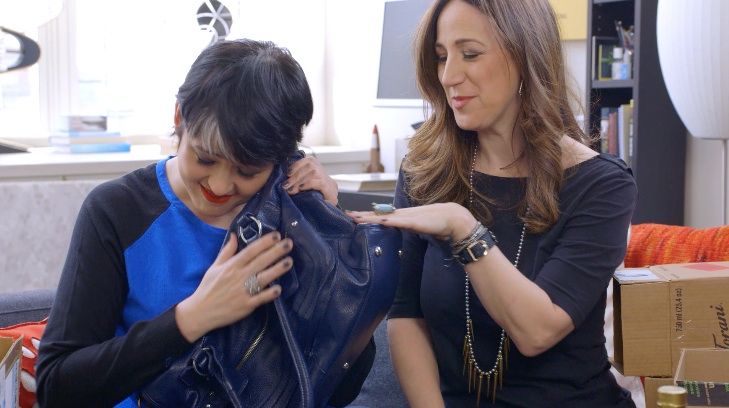 Ooh…preeeetty…
AMAZON PRIME
If the free one or two-day shipping on zillions of items weren't enough, we love that an Amazon Prime membership gives you access to so many fantastic streaming movies and shows too. See also: Binge watching.
DEAL APPS
Downloading apps like Blue Promo Code or Flipp to your smartphone can help you save money without doing hardly anything extra at all, since they keep track of coupons, circulars, and retailer deals for you.
GYFT
The Gyft app is the best way we've found to save your gift cards all in one handy place, so you're never without them, online or off. It makes it easy to apply that $16 credit you forgot you had, to your next purchase when you're at the register.
We'd love it if you'd come clean right along with us!  Share your own unguilty pleasures using the hashtag #UnguiltyPleasures on Twitter, Pinterest, Facebook, Instagram — we are where you are. Is there something you absolutely love shopping for online? Let us know. We'll be resharing our favorites with our fans and followers, with the hopes that we can all start reclaiming those little joys in our lives, whatever they may be.
Hey, no judgments.
EXTRA COOL: WIN IT! We're giving away another Kindle Fire HD 7 to one lucky reader!
To enter, just leave us a comment below telling us your favorite #UnguiltyPleasures shopping purchase that we didn't mention in our video, and do it by 5PM EST on Tuesday, May 5. We'll pick one lucky winner at random. (Hint: We mention quite a few of our own purchases in our video, so watch closely.)
If you're a romance reader looking to stock up on the best books on sale, visit our sponsor, the Kindle Love Stories blog for recos and deals, plus get a 30-day free trial of Kindle Unlimited.