We could all use a little nudge to get moving some mornings, especially after a horrible night sleep with a teething infant or a sick child. And what's way more helpful than a friend chanting "it takes a village," or your partner reminding you "it's just a phase," are these get-up-and-go coffee mugs we found on Etsy.
With these motivational mugs, you can get the affirmation you need that everything is going to be all right — and, really, it will be all right — and go seize the day, even on just 2 hours of sleep. (Coffee helps too.)
Related: 9 beautifully designed inspirational quote art prints for when you need a pep talk.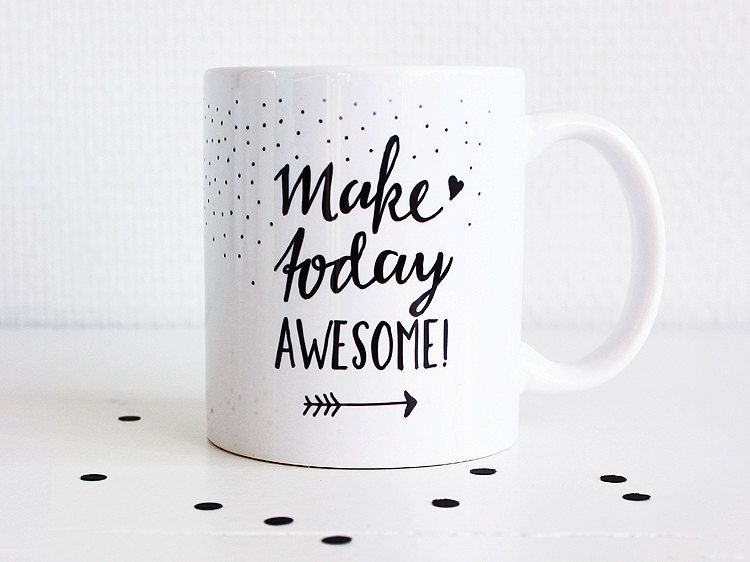 Make Today Awesome! motivational coffee mug | Paperfuel
You know what would really make today awesome? A nap.
Today is the Day motivational coffee mug | Bread & Jam
Sometimes you just have to be wildly optimistic to get through the day. (Nothing will ever go as planned.)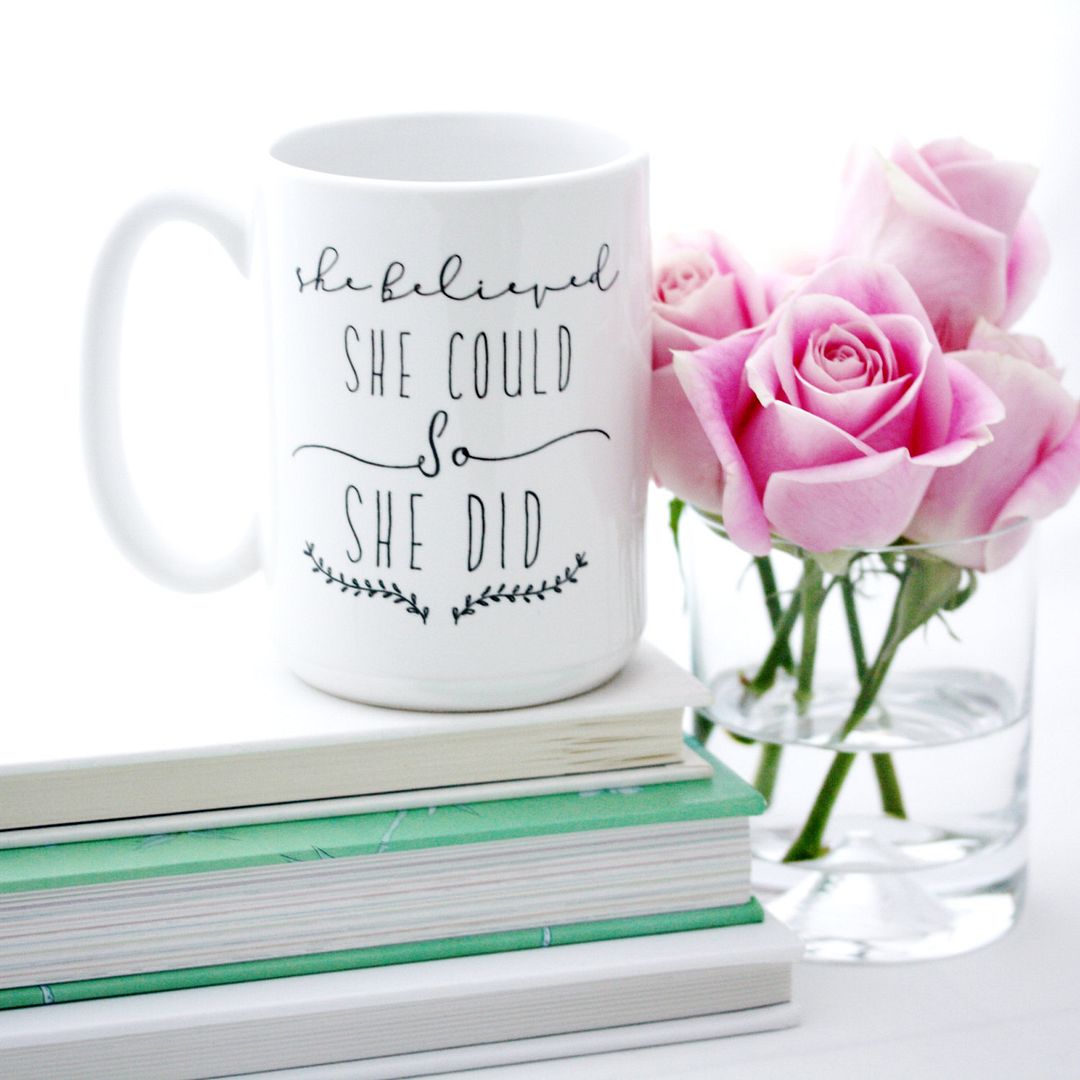 She Believed She Could, So She Did. . .motivational coffee mug | Milk & Honey Luxuries
Hey, you got up, didn't you?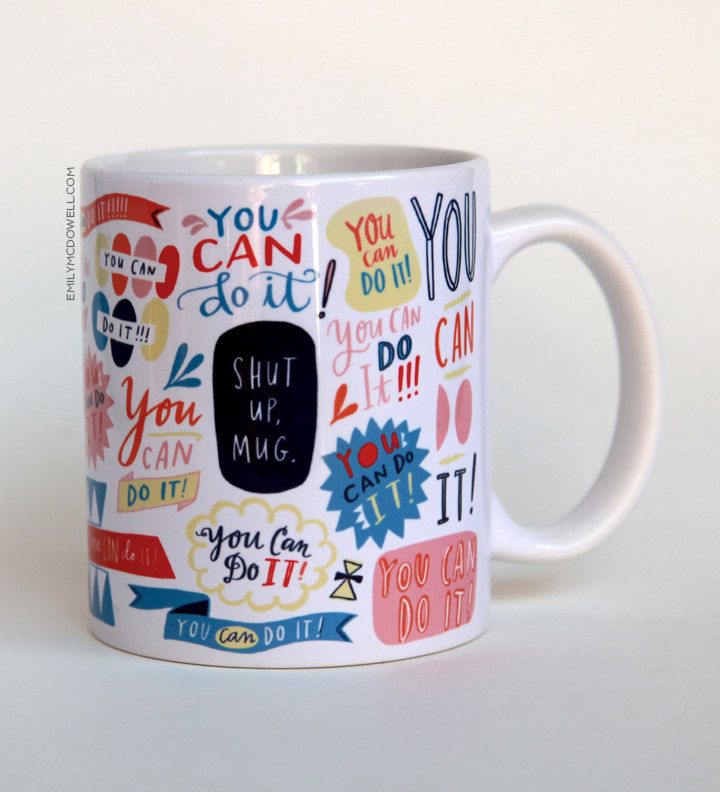 You Can Do It! motivational coffee mug | Emily McDowell Studio (also at top)
Repeat after me: You can do it! (The rest of you can, ahem, be quiet.)
Good Vibes Only motivational coffee mug | Heart & Willow Prints
Some days call for setting boundaries. In other words: No bummers, please.