When both of my big kids became older siblings for the first time, they wanted to take over most of my mothering duties for me. Feeding the baby, changing diapers, and of course, babywearing. I eventually passed an unused baby sling down to my daughter, and she carried her dolls around the house — and to the grocery, the café, church, Target — with pride, just like I carried her baby brother.
While we've seen baby doll carriers for kids on Etsy for a while now, we love that our favorite companies are making carriers for kids that match the ones we're wearing too. Your little helper will surely love having a mini-me carrier — same designs, fabrics, and colors as the adult versions. Such a great way to teach little kids about caring for tiny humans. Or dolls.
Related: 3 of the best baby carriers for dads. Because dads are awesome baby-wearers too.
We love the gender-neutral design of the Galaxy Grey doll carrier, a mini-me version of the Bundle of Joy Galaxy Grey carrier from Ergobaby, because we know from experience that girls aren't the only ones who enjoy playing family at home. Plus, we love the fact that it's so versatile your little one can wear it on their frontside for those sweet nurturing moments, then switch it to their back when they've got very important stuff to do like climb a tree, play tag, or pick out this week's library books.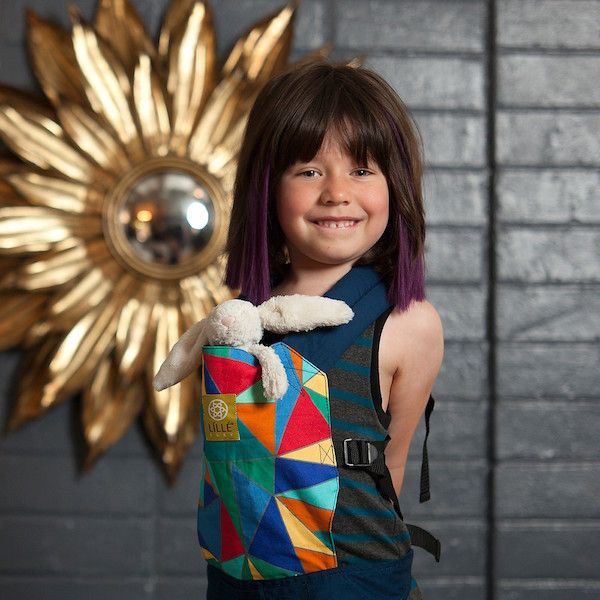 I love this brightly colored baby carrier designed by the Guncles for LÍLLÉbaby, and my children would love their own kid-sized version too. Not only because it's such a happy and vibrant hand-drawn design, but also because a huge portion of their sales benefits the Independent Adoption Center. This non-discriminating adoption agency and counseling center does amazing work connecting families across the US, and we love to see them get support that's well-deserved.
Related: Presenting the world's smallest baby sling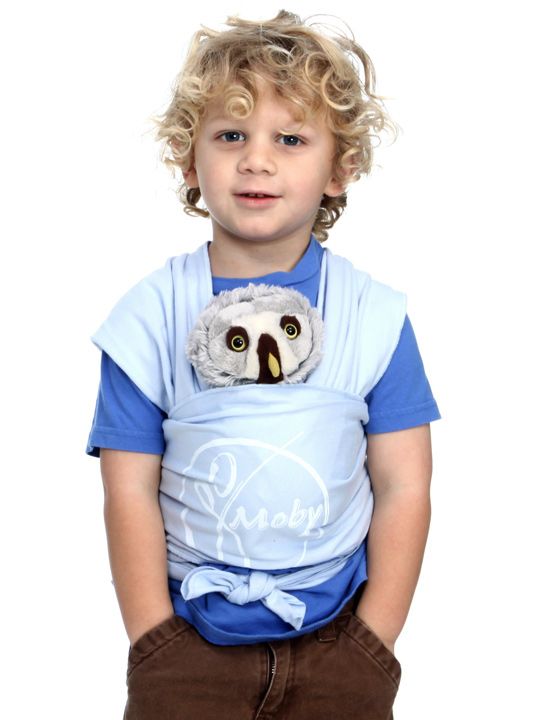 I think I'd flip this Moby Wrap Mini inside out so that massive logo wasn't displayed on my child's belly, but otherwise this wrap version from one of our favorite babywearing companies is fantastic for kids. Just keep an eye on really young ones who want to wear it, as the long pieces of fabric could easily become a tangling or choking hazard — for my rambunctious children at least.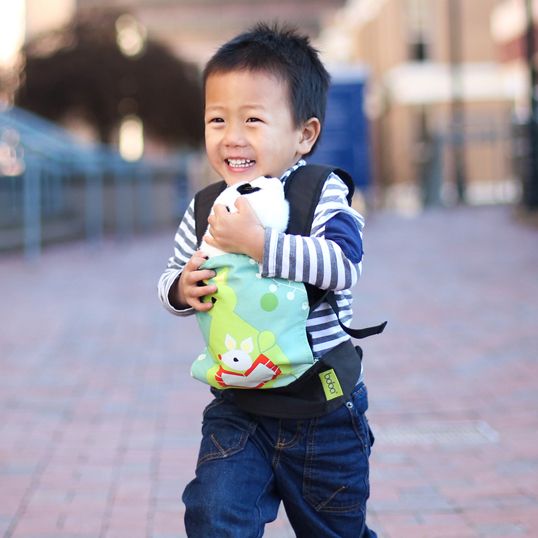 For super kid-friendly designs, I love the bright patterns on the doll carriers at Boba. I'd probably prefer one with the bold modern prints by Holli Zollinger, but if the sweet kangaroo image is calling your name they have it in adult sizes too.