Though it's certainly easy to hand our kids a screen when we want to keep them busy at the doctor's office, on a long road trip, or when work needs to get done (and I am as guilty as anyone), I've found there is one alternative to handhelds that keep my kids focused, occupied, and truly content: A great sticker book. So I'm thrilled to have discovered the new My Nature Sticker Activity Books series by Olivia Cosneau.
Related: Stickers for boys. Or girls. Cool how that works.
In the Age of Dinosaurs is ideal for a dino-loving child who is eager to learn all about the peaceful Stegaosaurus and funny looking Parasaurolophus. Butterflies of the World has loads of beautiful illustrations and tons of information about these mystical creatures. And At the Seashore is the perfect book for summer, with pages upon pages of information about tidal pools, shells, and the many of the critters of the sea. Written for kids 5 years and older (it helps if they can read), each of the nicely illustrated pages needs your kids' help to finish the design with stickers, or their own crayons, markers, or colored pencils.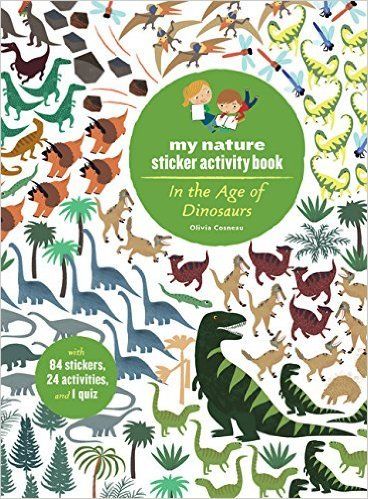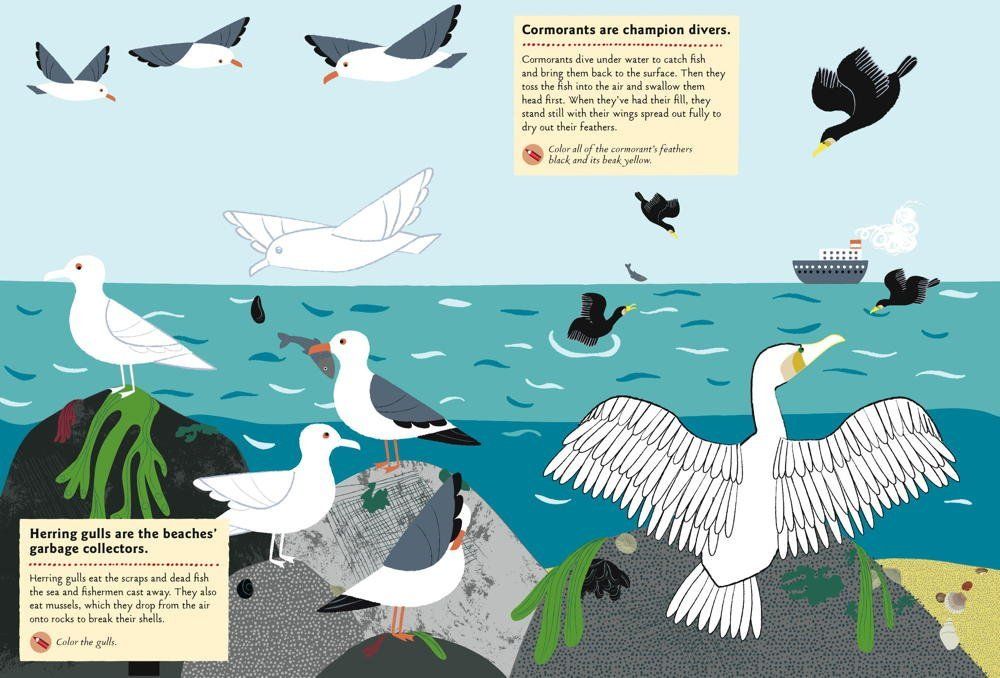 We're a big fan of sticker books and coloring books in general (and really anything that challenges their dexterity but doesn't need a cord to power up). But the thing I dig most about these nature-themed activities books is that each page is filled with fun facts so your kids are actually learning something as they play.
So while they are coloring in monarch butterflies on a tree branch, they can read about how far these little beauties fly each year to escape the cold weather. And while they are piecing together a crab's body, they will learn why it sometimes leaves its shell behind. There are tons of interesting tidbits like this found throughout each of the three books that we think will really stick (heh) with our kids.
You'll find the three My Nature Sticker Activity Books by Olivia Cosneau at our affiliate Amazon.