While I wouldn't say I'm a huge fan of horse racing, I do usually pour myself a mint julep and watch the Kentucky Derby (without the hat) each year. My kids and I are fascinated by the sheer beauty of the stunning horses — an interest that, for me, began when my Mom gave me a classic Breyer horse — Black Beauty, of course — when I was 7 years old. From that point on, I was hooked on horses.
So, moms and dads, whether your child heads to the stables every day after school or just dreams about it while they read My Friend Flicka for the dozenth time, you'll score big points with one of these gifts for kids who love horses. So adorable and affordable, I am seriously chomping at the bit to get my hands on each one of these.
CMP is an rstyle and Amazon affiliate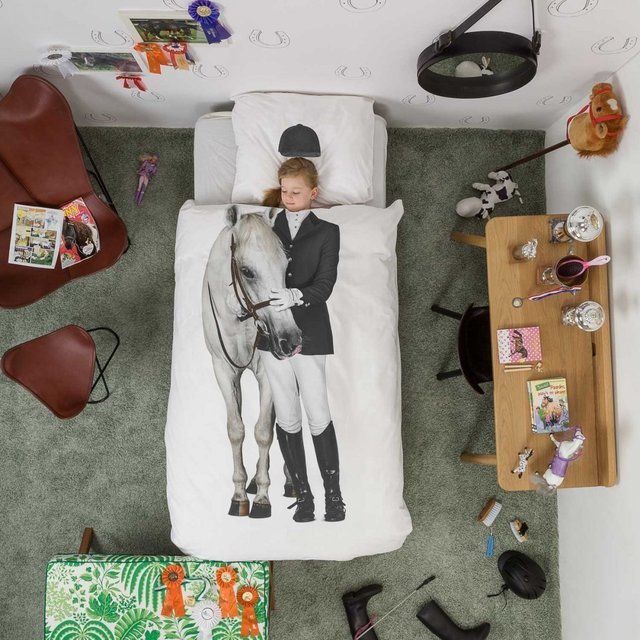 If your daughter eats, breathes, and sleeps all things equestrian, then this awesome Horse Duvet set by Snurk is perfect for her. We love the photo-real style — ideal for our trendsetting tweens. And if this helps them get into bed before 9 pm, we're all for it. ($75)
Sure, everybody loves unicorns. But horses are pretty cool too, and this I'm a Horse iPhone case at Society 6 is perfect for the kid (or parent) who loves both. ($35)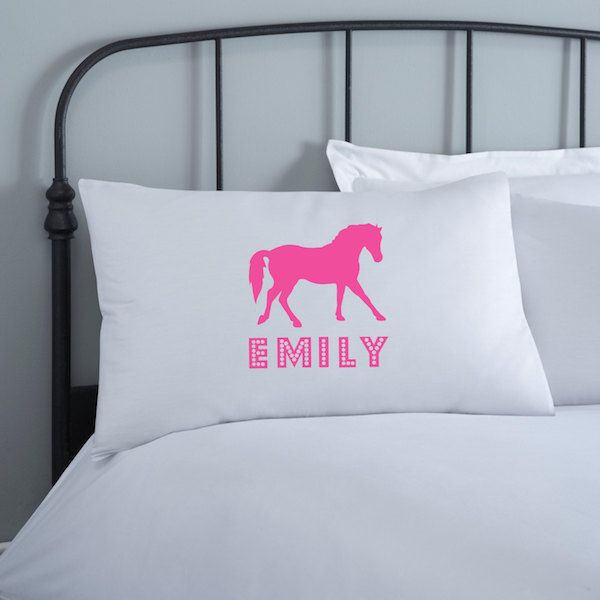 This clean, modern personalized horse pillowcase from Koko Blossom is a great gift for that tween who's just getting ready to start going to sleepovers or to spend a week horse camp, if she's so lucky. ($21)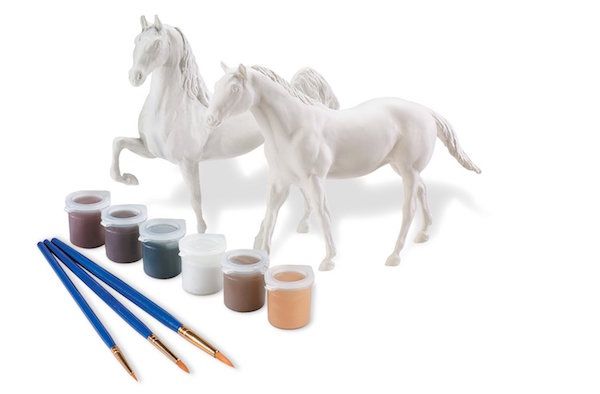 If your artistic child can't find a model horse that looks exactly like they want it to, get them this Paint-Your-Own Breyer Horse Set instead. They can make it look just like their favorite at the stables. ($16)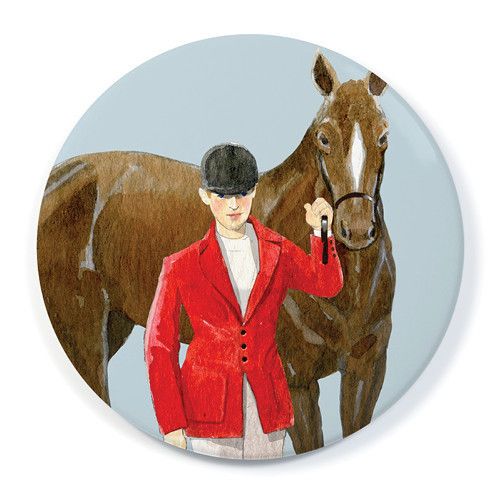 Felix Doolittle's Back to the Barn pocket mirror: So she can check her shimmery lip gloss between classes. ($12)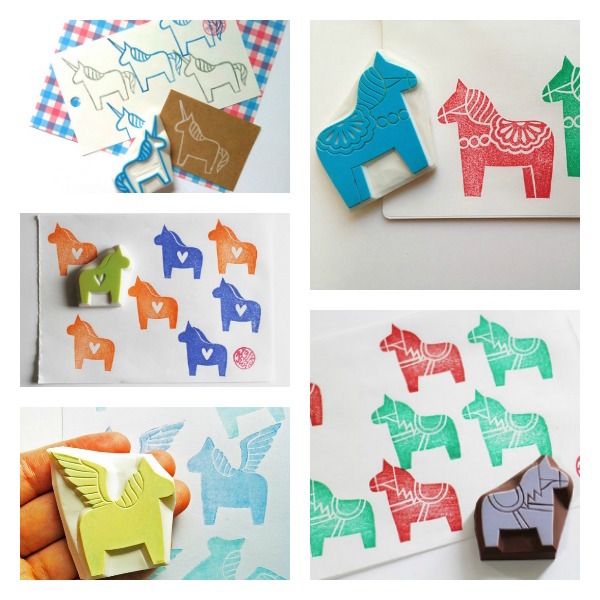 We love the modern handmade animal stamps at Talk to the Sun — tons of options for horse lovers, including awesome unicorn and pegasus stamps too. (starting at $6)
Related: Round up your kids' toy horses into one of these 7 play stables
You can customize the colors in this series of horse print canvases at The Wildlands, to be sure it will match your kid's room decor or favorite colors. ($95)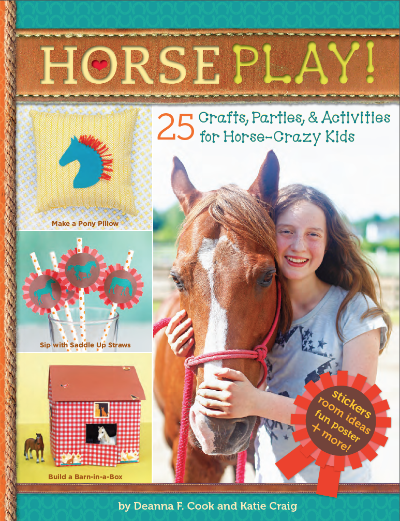 The Horseplay! activity book by Deanna Cook and Katie Craig is full of creative ideas — from crafting to cooking — for horse-loving kids to do around the house this summer. ($10)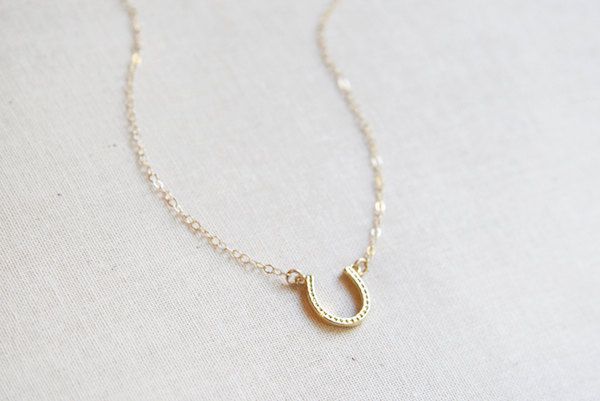 I'd save this sweet, tiny horseshoe necklace at Amanda Deer Jewelry as a way to celebrate a special moment for my horse-loving tween — a great performance at a horse show or a good job on her report card. ($29)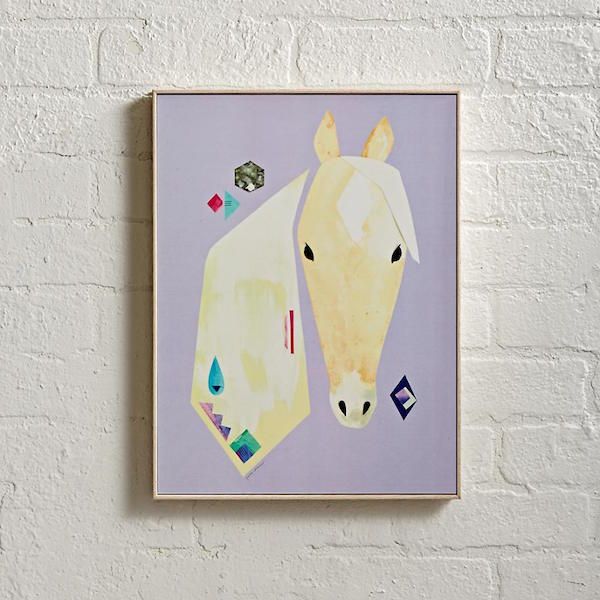 If yours has outgrown the desire for a bedspread covered in horses, this modern, stylized Palomino wall art at Land of Nod is a cool way to show her love without being too twee. ($99)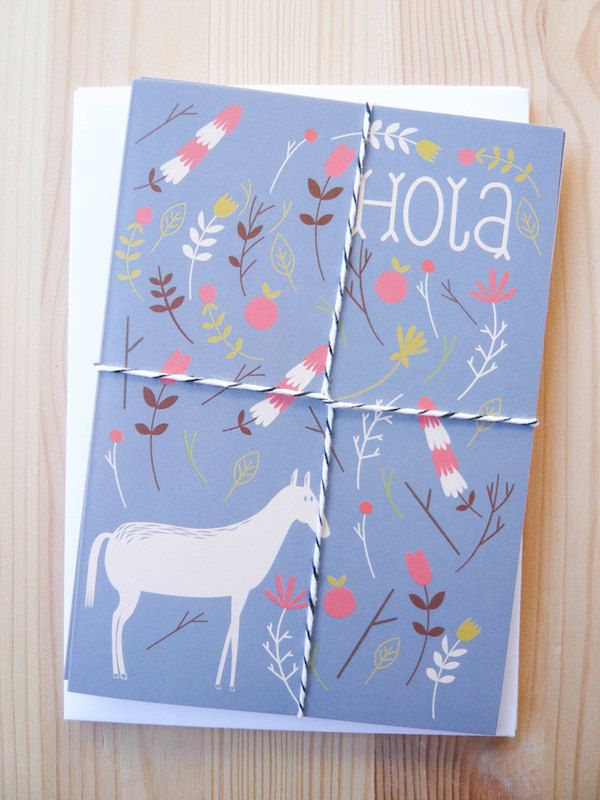 Maybe these stylish indie-designed horse greeting cards at Pai and Pear will inspire your child to bring back the lost art of letter-writing. ($3.50)
A sit-on pony might just hold your kid over until you're ready to go for broke on the real thing. We'll keep our fingers crossed for you. ($79)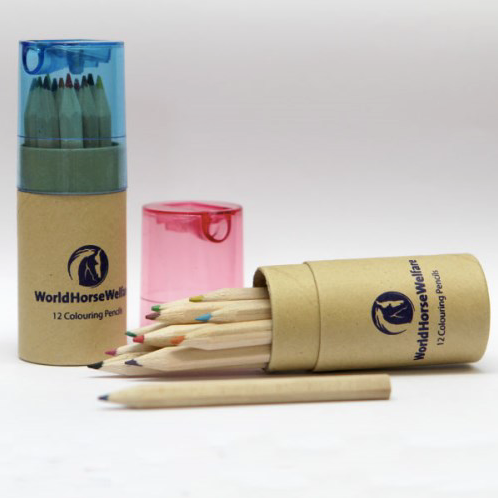 If your child's love for horses is truly heartfelt and not just a passing phase, consider getting them a gift that helps horses in a tangible way with a donation to the non-profit World Horse Welfare — and get these cool colored pencils with your donation. You can even adopt a horse through the organization, if that real pony isn't in your kid's future.