With the busy travel season upon us and so many families planning spring and summer road trips, keeping our kids safe while we're driving and preventing distracted driving is a huge concern of ours. Of course, you don't necessarily need to be on a long haul to to the beach or the mountains to be easily distracted; most of us are still getting phone calls, text messages, and those non-digital requests for snacks from the backseat, even when we're just playing chauffeur to and from after-school activities.
That's why we're pleased to help spread the word about the new #TravelSafe campaign from our sponsor SYLVANIA, which is all about keeping families safer in their cars this summer, especially when it comes to nighttime driving.
Since we're all for eliminating distracted driving and keeping families safe on the road any way we can, we've put together 6 really helpful tips to help minimize those distractions and keep your safer in your car no matter how long your trip.
CMP is an rstyle affiliate
1. Road safety starts at home 
The number one tip we can offer anyone to help you cut back on distracted driving starts before you even get in the car. So…get prepared. That means putting your make-up on before you leave the house. Making sure the kids have all the snacks and entertainment they need in the back seat (not that we can predict every request, of course). Getting your podcasts or playlists lined up in advance. Making sure that you're all set with directions to your destination from your favorite maps apps or GPS before you've put the key in the ignition.
Think about all the things you may typically reach for on the road; get your sunglasses from your handbag and keep them next to you in a cupholder, and make sure your electronic toll collection device is out of the glove compartment and on the windshield, ready to go
Just a little bit of planning for some basics can really give you fewer reasons to take your eyes off the road.
2. Let the kids get their own snacks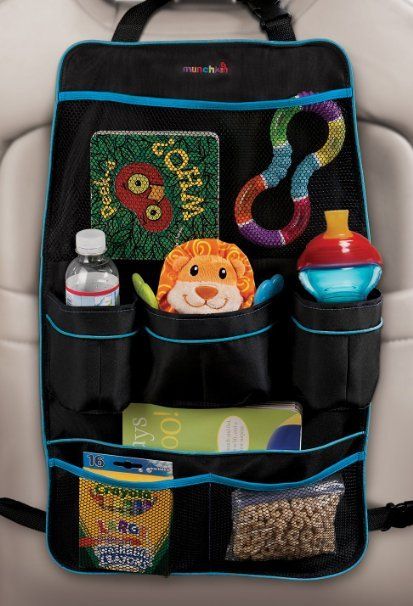 This is one preparation idea just for you families! Because we parents know that the instant our kids get in the car they suddenly get hungry, thirsty, and bored. In other words, there's the potential to constantly dig for snacks, water bottles, and who knows what else to hand back. Obviously this is a huge distraction, which is why we love products like the Munchkin backseat organizer, which hangs over the back of the seat and allows even young kids to grab what they need and put everything back in the right spot. (Ha, or so we can hope.)
You can also DIY with an over-door shoe hanger, a trick we've been using for years before there were ready-made products like Munchkin's. It's a small change that can make a huge difference in how much time and energy you're spending answering your kids' requests while you're driving.
3. Mount your phone within your periphery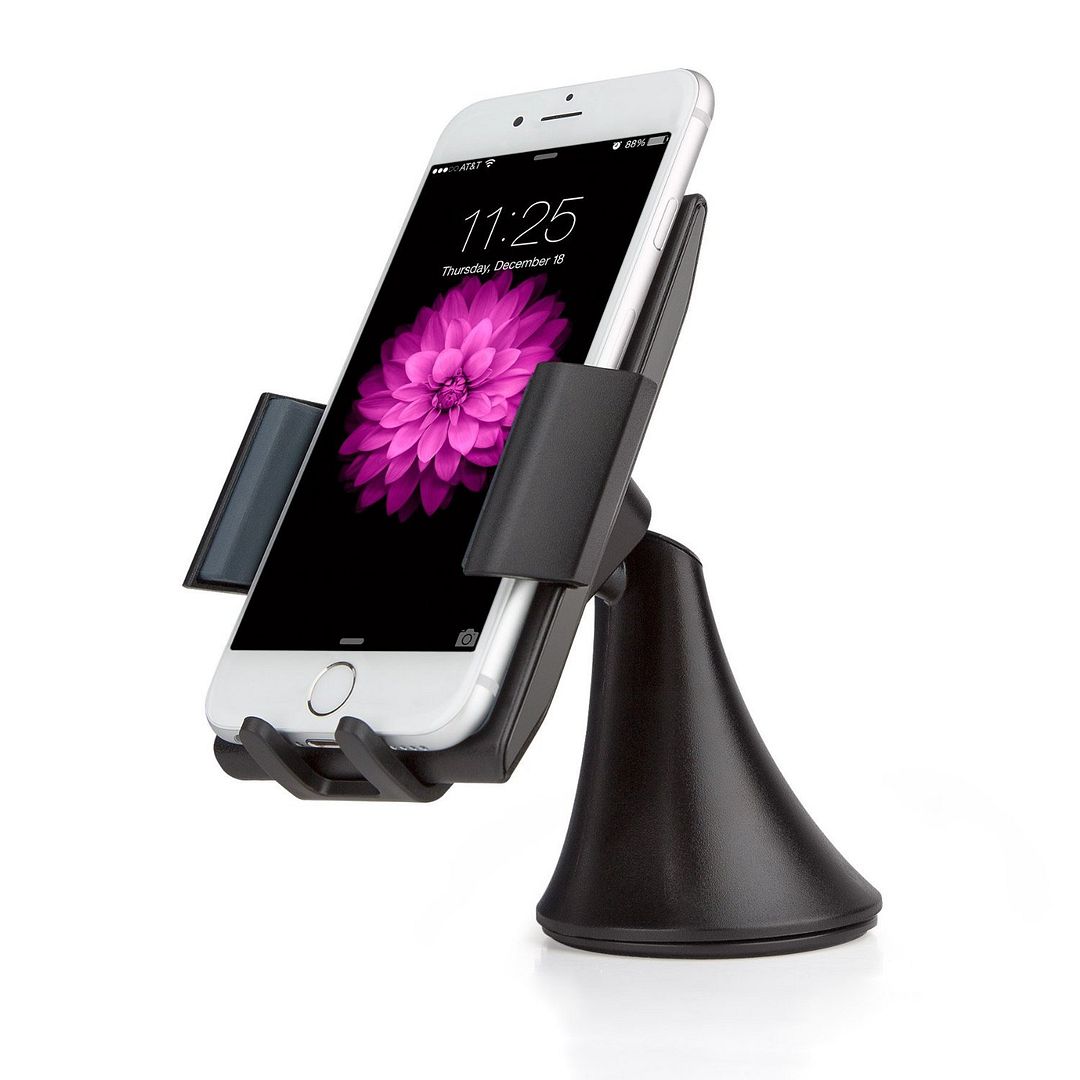 We all know that phones aren't just phones. So if you use your phone's GPS feature on car trips as much as we all do, then a smart investment is a decent car mount that helps keep your eyes up toward the road and not down at your lap.
The TYLT Capio universal car mount gets excellent reviews and is definitely one to consider. Or for a fun, colorful mount that you can use inside your house as well, check out the clever iPhone Barnacle. When your phone is mounted on your dash or even up on your windshield, you're not just keeping your map in your periphery, but you may be able to hear the audio navigation better too which is one more way to prevent distracted driving.
*****
About our sponsor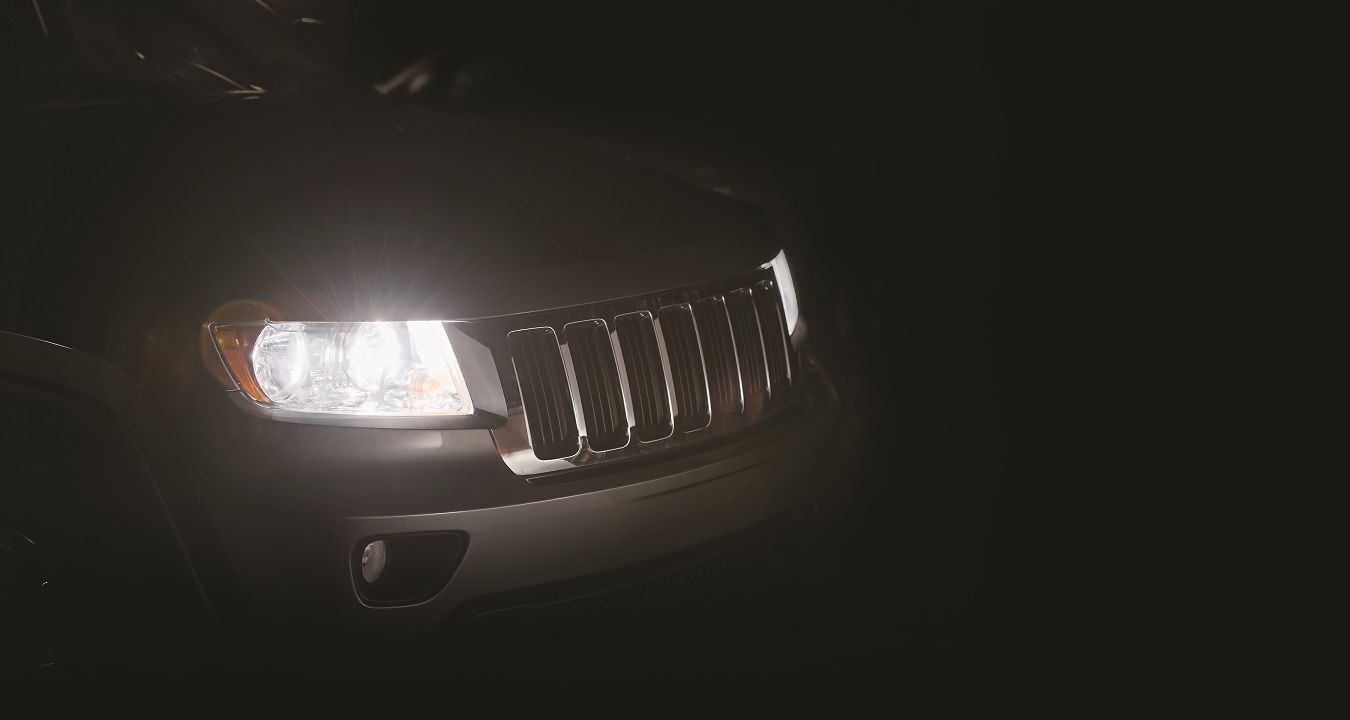 Can you even name the last time you checked your headlights? Public Service Announcement: Do it now.
It turns out that nearly half of all accidents occur at night, even with 25% less traffic on the road. And good headlights are actually a driver's first line of defense for catching obstacles in the road, since seeing them sooner gives you more reaction time.
Unfortunately, so many people don't consider changing their headlights before they start to dim. That's why it's a great idea to upgrade to a better, brighter headlight like SYLVANIA's Silverstar ULTRA headlight bulbs. The whiter light increases clarity and gives you a wider visibility distance at night, both from side to side and down the road. That means street signs and markings are easier to spot, and driving at night gets way safer overall. Because there are plenty of distractions outside the car, too.
*****
4. Go hands free
Obviously answering the phone on the road is not the best idea — and it's illegal in many places if you're not hands-free. A built-in Bluetooth hands-free system in the car is a safe bet — Apple CarPlay and Android Auto are amazing new options available to drivers now. But if you're not driving a brand new car with those options, we'd recommend considering a gadget like the Parrot Minikit.
This tiny, garage-door opener sized gadget clips to your sun visor and lets you make calls, refuse calls, send text messages, even use the "Hey Siri" function on your iPhone, all without touching your phone.  Because the less your hands are touching anything besides the wheel and the gear shift, the better for less distracted driving.
5. Employ smart tech solutions to avoid texting in the car
Oh the irony — we're now using our tech devices to keep us from using our tech devices. But considering how scary the stats about texting and driving are, we think any solutions are terrific, if they help drivers avoid the temptation to just send one quickie text from the road. Here are some of our favorite app recommendations:
–DriveSafe.ly is a service that we've recommended for years. It reads your texts and and emails out loud, should you be expecting something essential when you're on the road — like, say, directions.
-The Listen app (above) which started as a way to change your ringtone to music, but now offers lots of safety features like Drive Mode, which automatically detects when you're driving and plays a personalized message back to callers.
-For a really simple and free solution, try the LifeSaver app which completely locks down phones while on the road. It's so effective, they even claim to make a driver 23 times more likely to avoid a distracted driving accident.
Of course as a quick fix, you can just flip on the "do not disturb" function on your phone, or put it into airplane mode while you drive.
And hey, those of you with kids old enough for the passenger seat — or at least to be trusted with your phone — you can always enlist their help to make a call or send a text, if you really, truly have to let Grandma know that you're sorry, you're stuck in traffic, but you'll be there soon.
6. Avoid multi-tasking at red lights too.
Eliminating the need to multi-task is pretty much the gist of all of our safe driving tips — but it goes for stop signs and red lights too. We know how easy it is to justify sneaking in a look at your Facebook notifications or adding a swipe of mascara when you're temporarily stopped, but the truth is you should still be thinking about the road even when you're not in motion.
Added bonus: You lessen the likelihood the person behind you will give you that oh so "helpful" honk when the light has turned to green for a whole second before you've had a chance to hit the gas.
Thanks so much to our sponsor SYLVANIA who's helping keep more families safe in the car this spring and summer with the Silverstar ULTRA headlight bulbs. You can learn more about their #TravelSafe campaign by following the hashtag on social media, or visiting the SYLVANIA Automotive Facebook page. 
top photo: tom eversley/iso republic under cc license