As much as my older kids love their electronics, good old-fashioned crafts still hold some appeal for them, especially if the finished product is something really worth making. And with summer vacation fast-approaching, I really want to find smart, interactive projects for them that don't require a battery life. So, I've rounded up 7 of the coolest craft kits for kids ages 10 and older that are sure to impress.
Related: 3 brand new nature-themed activity books will keep kids busy…without screens.
CMP is an rstyle affiliate
If your kids already get basic origami, they're probably love this adorable Origami Playhouse by illustrator, author, and teacher of origami at the American Museum of Natural History, Huy Voun Lee. Lee's clever book folds out into a house onto which your artist can display their folded paper furniture and room decor (shown at top). As with many challenging origami projects, it may take your child a bit of patience and trial-and-error to complete their interior design, but motivated kids around ages 10+ are sure to create some really beautiful pieces that may even spark some career talk.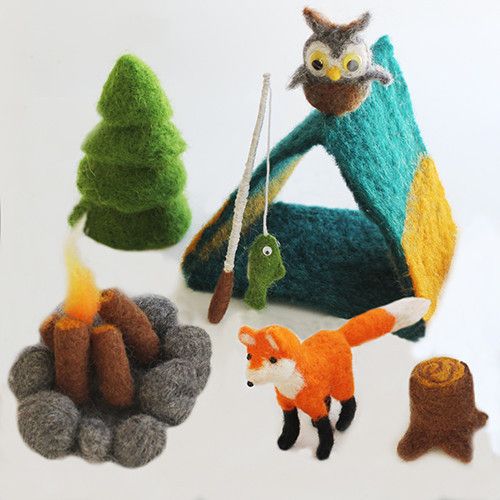 Lullubee's detailed Camping World Kit will have teens turning pieces of felt into an entire colorful camping scene. Though I haven't seen this kit in person, their many felting kits get high praise for their thorough directions and how nicely the finished pieces come out. I love that this set is made up of several smaller projects that let kids finish things bit-by-bit whenever they have time to spare. Please note that since felting involves sharp, pointy tools to manipulate the felt material, this kit is recommended for kids at least 13 years of age.
Though they may be only made of paper (and OMG, they are made of paper?!), Piperoid's robots are so sturdy, well-made, and so much fun to put together. Plus, this new kit, featuring the outdoorsy Teddy and Hoot, is so adorable and well-timed for the lazy days summer exploring and enjoying the great outdoors. Recommended for kids 10+, they make a pretty cute pair for atop a child's dresser, don't you think?
Related: Super cool craft gifts for kids who should have their own Etsy Shop by now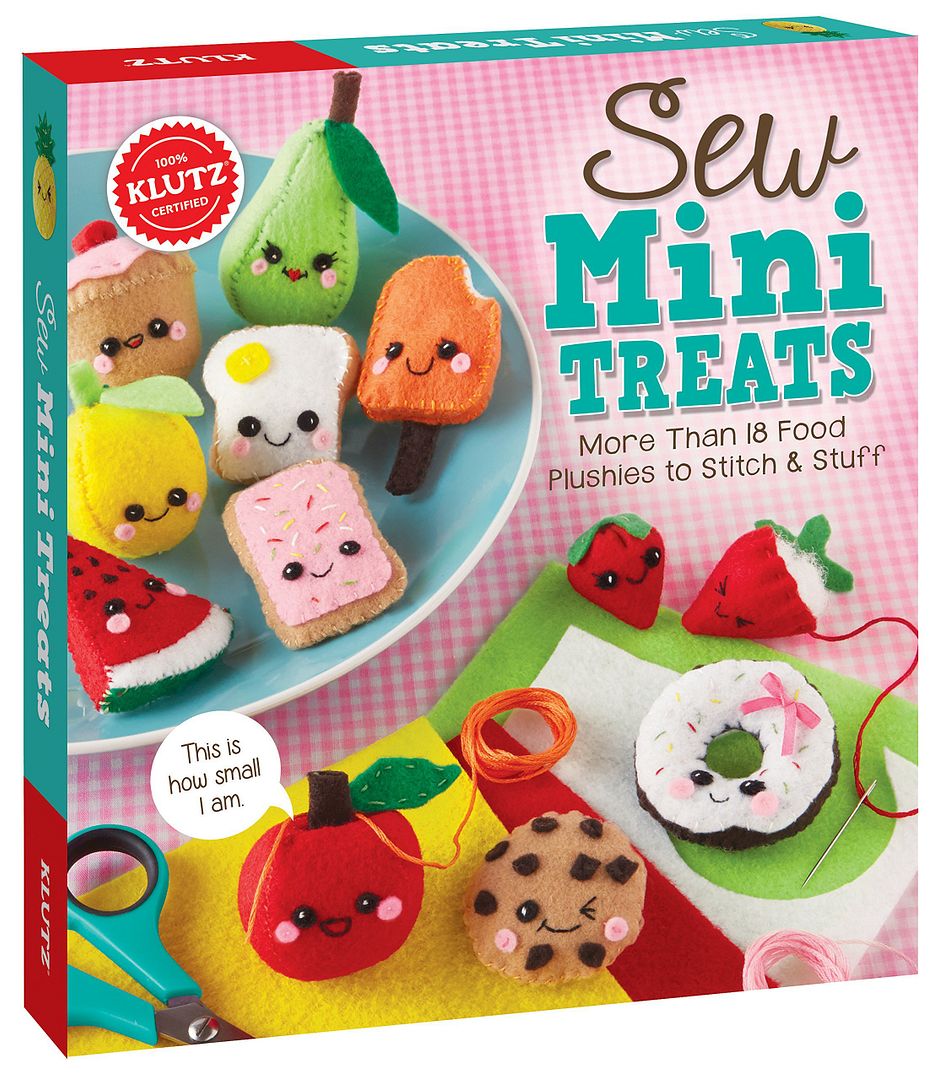 We can just imagine the squeals when our kids get a look at Klutz's Sew Mini Treats plush sewing kit. These 18 tiny treats are full of personality, sprinkles and chocolate chips. Though no sewing experience is necessary, this kit is recommended for kids 10+ who can manipulate a sewing needle. Looking for a fun group project? This would make a great craft for a sleepover.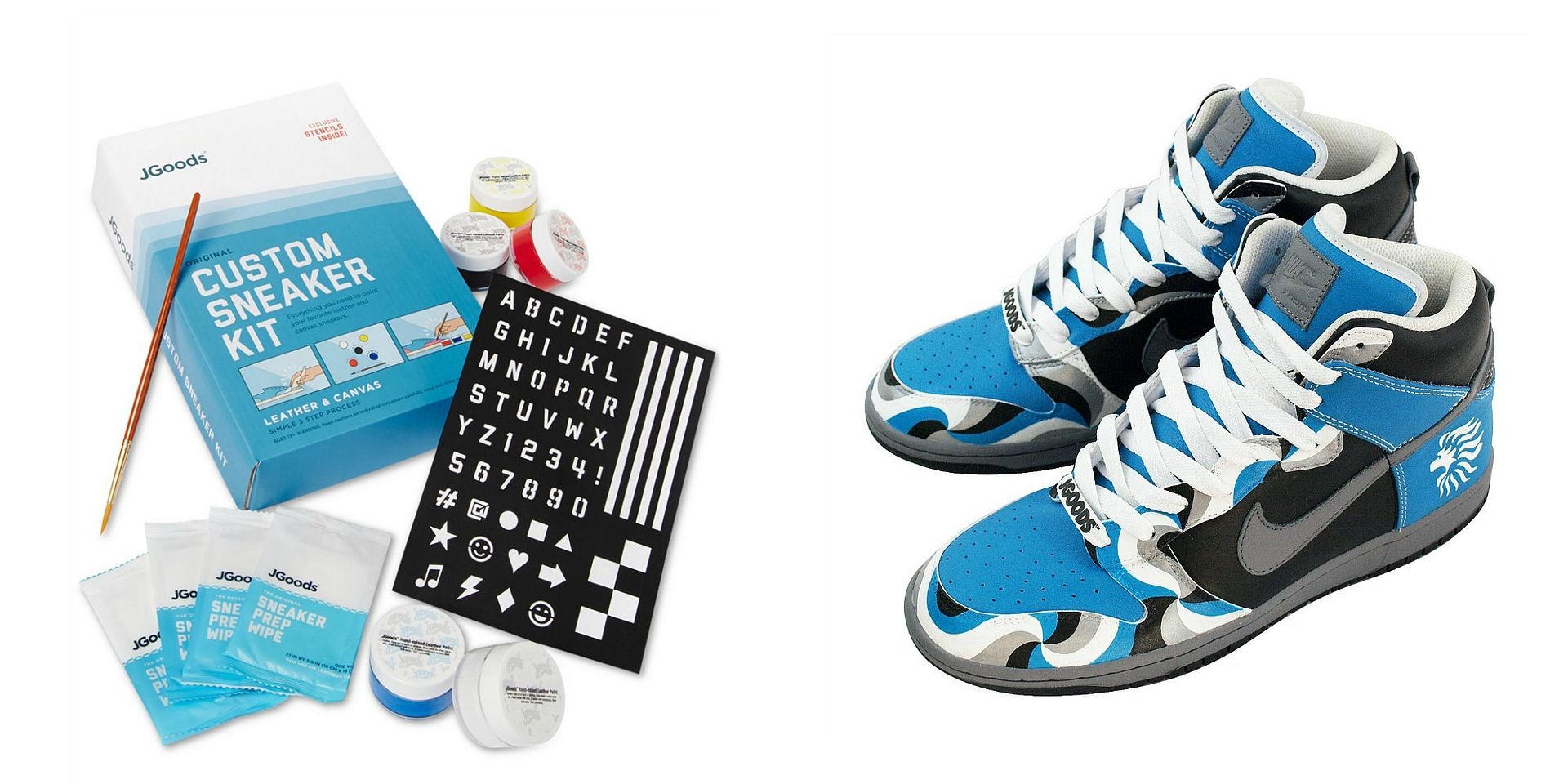 How psyched would our kids be to get their hands on this Custom Sneaker Kit from JGoods, a company that started back in '02 hand-painting sneakers for Pharrell and Jay-Z. Their special waterproof paint is made to stay on sneakers without chipping or flaking off, and the stencils will make it easier to get precise shapes. Plus, there is enough paint to decorate a few pairs, so your budding fashion designer can try out a few different looks.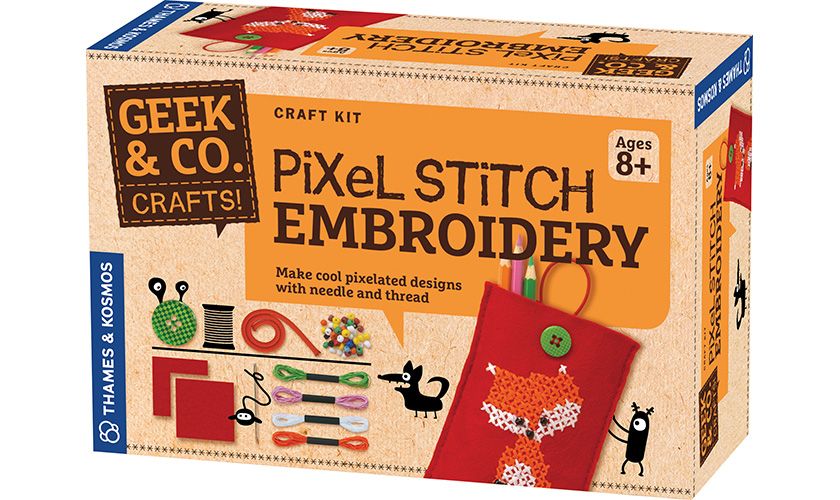 I had never thought about the connection between needlepoint and their beloved screens, but the Pixel Stitch Embroidery kit from Thames & Kosmos helps kids see how a very old-fashioned craft can transform into a very modern techy design. Inside each craft kit is enough material to make a small pouch, though the enclosed instructions also provide ideas for decorating other objects too. What I like about this kit is that once kids learn the basics of embroidery, they'll have mastered a skill they can use again and again.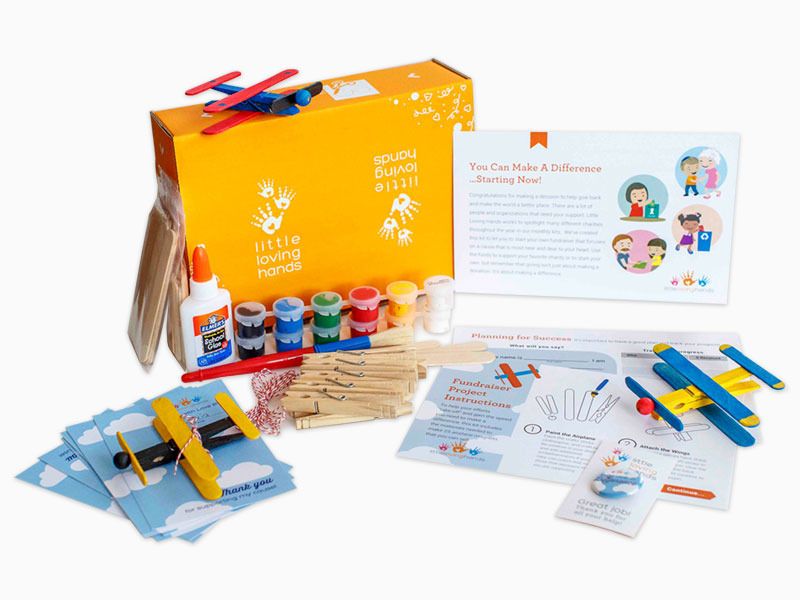 Philanthropic families can now raise money for their favorite charity with Living Loving Hands clever and creative Fundraising Kit. With enough supplies to make 25 airplane magnets, crafty kids can easily paint and assemble them so they can then sell them for charity. Included sales materials make it easier for kids to plan and keep track of their profits so that they can meet their fundraising goals. Recommended for kids ages 9–15, this is a great way to get kids thinking about ways to help others with their own two hands.