If our most popular post of 2015, which introduced the brilliant and much coveted Blankie Tails, is any indication, there are now swarms of kids across America, flipping (ha) for their super-soft, well-made mermaid and shark tail blankets that are perfect for cozying up on the couch, or showing off at sleepovers.
Lucky for all their kid fans, Blankie Tails just released the perfect complement to their people-sized tails: mermaid tails for dolls. Kind of ridiculous — and yet, ridiculously cute, right? After all, kids are outfitting their American Girl dolls in everything from equestrian wear to leg casts, so why not mermaid tails?
I love that these new doll-sized Blankie Tails have the same decorative stitching as the bigger sizes and are made with the same luxuriously soft fleece that makes me want to bury my face into it every time I pick up my son's own Blankie Tails shark blanket.
Related: The best handmade American Girl Doll clothes on Etsy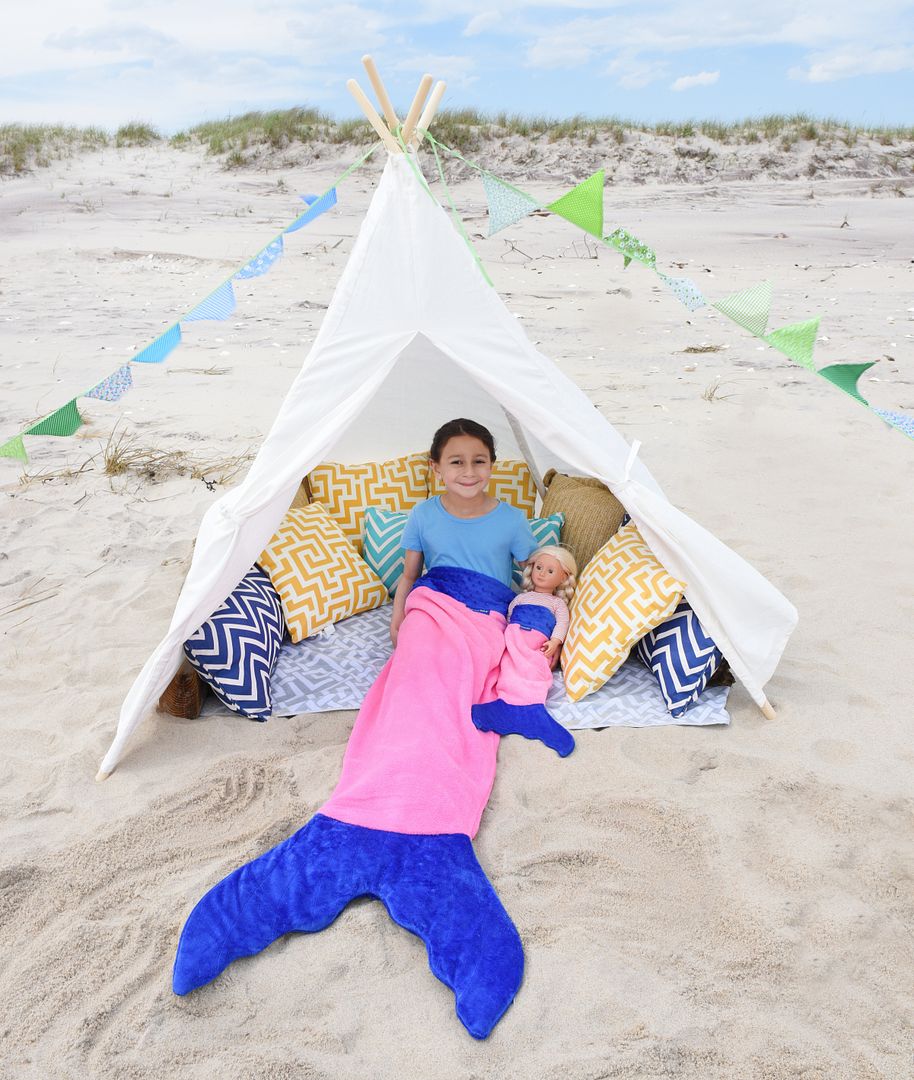 While they're sized for 18″ AG dolls and their lesser-priced compatriots, I imagine the tails would look equally adorable on favorite stuffed animal. And although my son would love to put his sister's doll into the mouth of a shark, only the mermaid tails are available in a mini size right now.
Priced at just under $20, the doll-sized mermaid tails make a great birthday gift or a special end of school year gift. And hey, you may think I'm crazy to even suggest starting your holiday shopping in May, but given how popular these were last December, if you grab one now, you might be thanking me later.
You can purchase Blankie Tails new doll-sized mermaid tail blankets in four color combinations to match their kid-sized mermaid blankets, at their website.