If you know us at all, you know we geek out when we find cool toys or kids' gear that promote inclusivity. So when we discovered Braille Bricks, the LEGO-inspired building blocks that help visually impaired kids can learn to spell through play, we thought they were absolutely brilliant. And now they're trying to bring these toys to all kids, everywhere, and we want to help. It's so easy and doesn't cost a dime.
But first, you've got to watch the video of these kids getting their first sets of Braille Bricks. Grab the tissues. It's heart-meltingly sweet.
It's so, so smart too. These moveable blocks gives kids so much more flexibility as they learn to spell. But the fact that you can also build with them, just like you would with regular building bricks, makes them a toy kids will actually want to play with. Which means they learn more as they play more — and it's a beautiful spiral of literacy and fun.
Related: The best creative toys for an 8 year old — no beeps, boops or batteries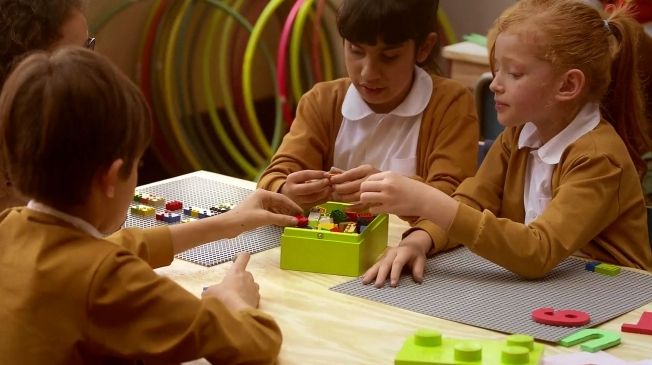 Right now, these toys all have limited availability, but the people behind Braille Bricks want to change that. Their goal is to make this toy available to all kids, and I think they're exactly right in thinking that all kids — not just those who have visually impairments — will like these. I know my own children are fascinated by Braille and would think it's really cool to learn a new alphabet.
If you are geeking out over this toy just like we are, please check out the Braille Bricks website and create your own message out of their digital Braille bricks. They're collecting these from folks like us to convince the toy industry to make these #BrailleBricksForAll.
Create your own message in Braille bricks at the Braille Bricks website. You can post it on your social media and even make it your avatar. 
(h/t My Modern Met)