Now that some of our girls are starting to hit the age where they're asking about more than just a little flavored lip balm, we turned to an expert to offer us advice about makeup for tweens and teens. Because things have come a long way since we were all first experimenting with navy mascara and body shimmer as young women ourselves.
We're so pleased to welcome our new beauty columnist Kristyn Rudnet of Shimmer and Spice, who's a talented east coast makeup artist (we've been lucky enough to use her ourselves!), style director, and skin guru who has spent the past 8 years beautifying women for magazine shoots, Fashion Week shows, weddings and other special events. She even offers makeup consultations, home-visit makeup interventions, and provides custom makeup products for her clients.
Now, she's here to bring her extensive knowledge of makeup products and application techniques, as well as skincare, to Cool Mom Picks.
Up first: Makeup for tweens and teens. We think you're going to love her recommendations.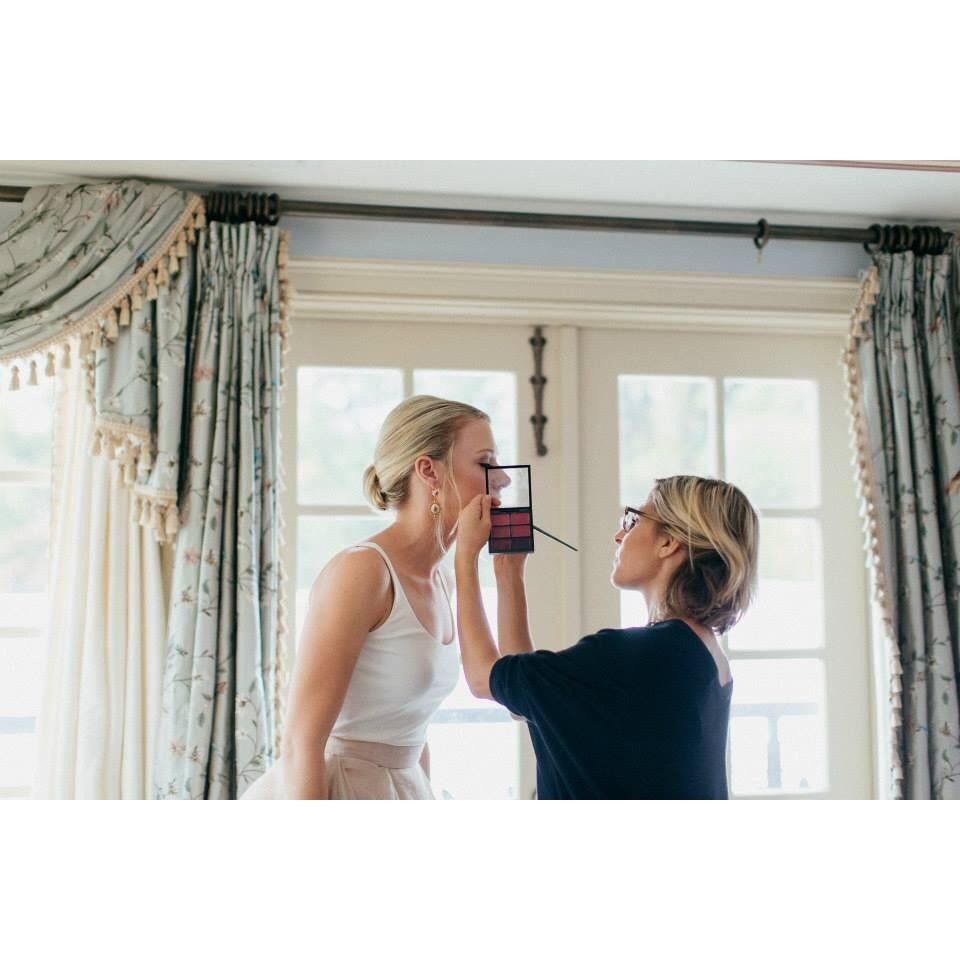 First Makeup Tips for Tweens and Teens
I never gave my mom the chance to teach me about makeup. Instead, I explored on my own. As a little girl, I would sneak into her room, sit at her vanity and just play. By middle school, I had decided that the three pieces of makeup I couldn't live without were black liquid eyeliner, blue eye shadow, and a nice heavy foundation — yikes!
Having a tween interested in makeup can be scary, especially with all the unrealistic makeup tutorials they're probably watching on YouTube. We all know that pre-teens don't need makeup, but if you have a daughter interested in cosmetics, I think it's much better to be by her side when she starts to dabble. (I should have tried this approach with my own mother — sorry, Mom!)
So start with a talk about keeping the makeup light when you're young — makeup is for having fun and feeling good, not about looking perfect or creating a character.
Also, take the opportunity to do take a field trip to the store together to help your daughter choose the right colors for her skin tone. It not only lets you keep the dialogue going (because you just may have a few disagreements!) but can create a memorable bonding experience.
With that, there's no need to visit a high-end beauty counter and spend hundreds of dollars on her first real cosmetics. So here are some of my favorite drugstore products for tweens and teens that are great for a beginner; and don't worry, I'm not including black liquid eyeliner on this list.
CMP is an rstyle affiliate
Most pre-teen girls have the skin of our dreams, though there are of course exceptions. But even if they want to wear something "foundation like" on their skin, they most likely don't need too much coverage. A BB cream (which Kristen has raved about before) is good bet for tweens and teens. It's basically a tinted moisturizer with added skin benefits. In fact most have an SPF, so your child is protecting her skin without even thinking about it.
This particular Maybelline BB Cream is great for oily and even blemish-prone skin. More than just covering up the face, works to help treat skin that may have a few issues due to oil or breakouts; or check out the option for normal to dry skin.
If your child doesn't like the feel of a product all over her face but is looking to cover up the occasional blemish or brighten the under eyes, then I recommend a lightweight concealer as an alternative. Maybelline Fit Me ($6.99) is a great for light to medium coverage.
My go-to item when doing girls' makeup is always a cream blush. It's a fun product, not too pigmented, and provides a natural, healthy flush of color, but is still very youthful! I love NYX cream blush in particular and use it on clients of all ages. To apply this cheek stain, smile and dab a bit on each cheek then blend back toward the ears. Make sure to stay about an inch away from the nose.
I would recommend the color "natural" by NYX or another shade that is fairly sheer so she can play with it on her own — reducing the chance of her leaving the house like a circus clown.
Lips are really where the fun is when it comes to pre-teens and makeup, so I couldn't resist mentioning these adorable lip tints. My favorite thing about them is definitely the packaging, but the formula goes on smooth, they come in fun fruity scents, and they leave the prettiest tint of color! Their downside is a limited degree of staying power, but I don't think that is a major problem for tweens and young teens.
Or if you want something you can pick up at your local drugstore, look for Maybelline Baby Lips Lip Balms, which are perfect. The pretty tints are a step up from chapstick, but not nearly as pigmented as a lipstick.
I don't think tweens need a $25 mascara — nor do most adults for that matter. But, I still recommend using products with natural ingredients as often as possible, especially when it comes to the sensitive skin of younger women. This Physicans Formula mascara doesn't bring the va va voom effect, but that's a good thing; virgin lashes don't need much mascara and you likely don't want your tween looking too glam. In fact I think the most important thing about makeup for this age is not create a dramatic look and this is the kind of product that helps.
This is actually a product I wear myself for day-to-day use, like when I'm walking my dog or just running out for errands so I can completely vouch for it. In fact, you might even want to pick a second one up for yourself.
Stay tuned for more from Kristyn! In the meantime, you can learn more about her at her website Shimmer and Spice, and be sure to check out Facebook and Instagram for some amazing before and after transformations.