It's no mystery that crafts for kids are great for when they're feeling a little listless (or demanding to go to the pool yet again). But tons of prep work and shopping for supplies (Dremel tool. Um, no)? Not really worth the hour or two of entertainment they might provide.
Thankfully, these DIY friendship bracelet tutorials require little more than colorful string and some focused attention (theirs, not yours). And hey, along the lines of the adult coloring trend, you might get a little respite and relaxation making them yourself. Ah, nostalgia.
Related: 3 DIY dreamcatchers for happy crafting and sweet dreams.
I love the simple fishtail design of this Hey Wanderer DIY fastest friendship bracelet pattern, plus the fact that it has a bead and loop so kids don't have to wear it all the time. And yes, we know the point of a friendship bracelet is that it never comes off, but well, just call us rule breakers.
The friendship bracelet itself is already a sweet symbol, but I like that this DIY heart friendship bracelet pattern from Honestly WTF takes it one step further with the lovely heart shape. This one is perfect for older kids or teens looking for a little more of a challenge.
Related: 10 cool activity books for kids. For summer travel or boredom which knows no season.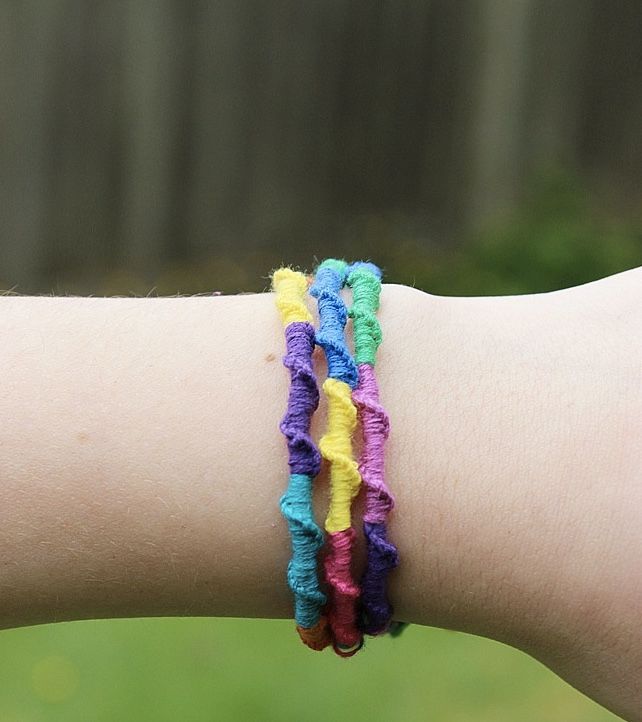 This Chinese ladder friendship bracelet pattern may be the easiest one on the list, but I couldn't tell from its super cool-looking design. Melanie at Design Dazzle says her 5th grader made them without any difficulties and couldn't stop making them, either.
I'm really digging the chunky, 1980s vibe of this braided friendship bracelet pattern from Purl Soho. And she has tons of photos to help you with every step, including starting and finishing the bracelet (which some DIYs skimp on). Don't be surprised if they want to rock at least as many as the model's wearing above.