From books full of creative DIY projects to endless coloring pages, I have tracked down some of the absolute coolest activity books for kids, that I think your kids are sure to love as much as mine this summer.
After all, I adore the warm weather and the break from routines, but I am admittedly not ready for summer vacation. With just 3 weeks left until school lets, I'm hoping these kids' activity books will keep my brood entertained — and off screens — from the minute they wake up. Which is well before I'm able to crawl out of bed, because what is it about waking up early in the summer anyway, kids?
Whether you're packing them in your travel bags to keep them busy on long car or plane rides or just looking for something to cure the "I'm bored" tic, here are some of the cooler activity books I'd suggest stocking up on now.
CMP is an rstyle affiliate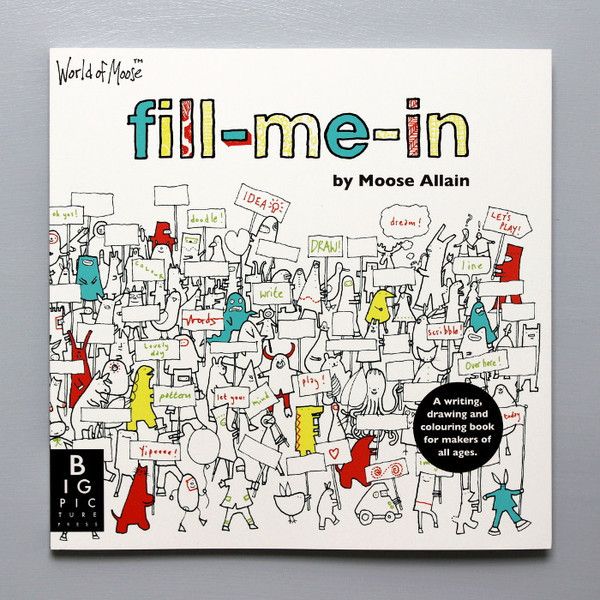 Fill-Me-In (also at top) by author/illustrator Moose Allain is a quirky, doodle-style art book full of dense illustrations. You can fill in what's happening inside of empty apartment windows on one page, draw your own entry for the "pet of the year" contest on another, and take a town from spring to autumn by changing the colors of the leaves on the trees. Fun, open-ended creative play that parents will like as much as their kids.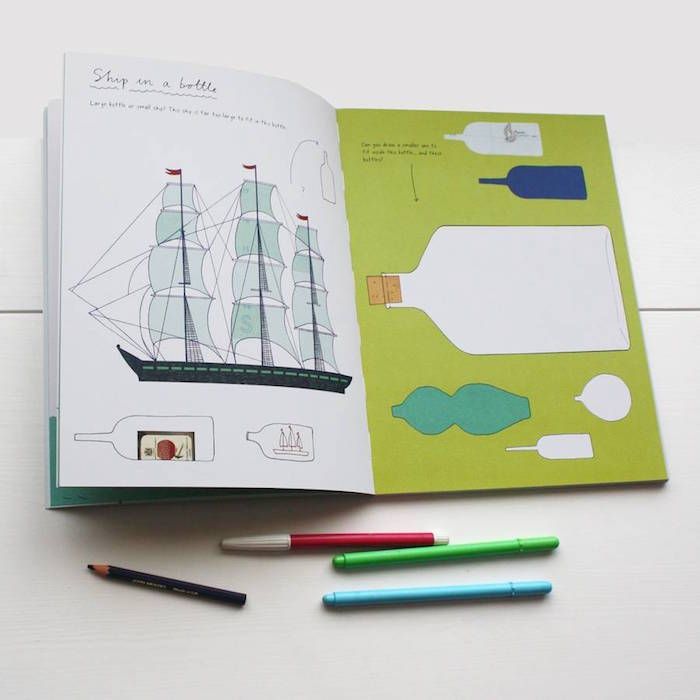 Harriet Russell's beautifully simple Drawing in the Sea dives below the surface to allow kids to explore the underwater world. Each page offers inspiration about sea creatures, crazy plant life, or a sunken treasure. Russell provides the beginning — it's up to your kid to decide what the end will be.
If you're also a fan of Mr. Darcy, the Mad Hatter, and Dracula, then you'll know why the DoodleLit coloring book by Jennifer Adams and Alison Oliver is my favorite kids' coloring book ever. Like the original BabyLit board books, the cool new kids' activity books are a super smart way of making classic lit accessible to even young children. Though they might not be ready to read the Brontës yet, they're definitely ready to color them.
Related: 21 of the coolest coloring books for adults. 
For your summer days at home, try Project Kid by Amanda Kingloff. It's packed with 100 very doable, extraordinarily well curated craft projects that you can make with found objects, like craft envelopes from discarded children's book dust jackets, or accessories made from outgrown tees and discarded jewelry bits. I think that tweens will especially love the bright colors and funky DIY projects in this fantastic kids' activity book.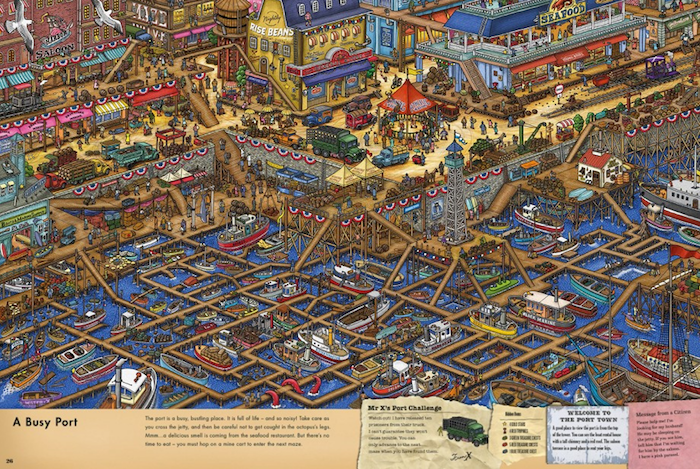 Hiro Kamigaki's Pierre the Maze Detective isn't just a beautifully illustrated picture book, it's a completely interactive 15-page maze with a built-in story. Your job is to help Pierre and his friend navigate the city before Mr. X catches up with them. Think, Where's Waldo? times ten.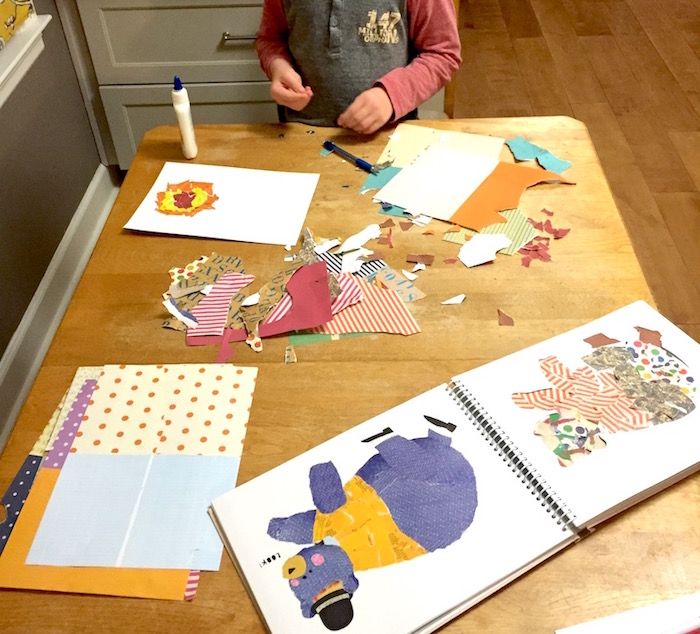 Paper Zoo by Oscar Sabini, is another option for a cool activity book for kids — this DIY craft kit comes with everything you need to make amazing torn-paper animals to fill your own "paper zoo." I obviously wouldn't recommend pulling this out on a plane, but it's a great activity for rainy days, or for much-needed quiet time when you arrive at your travel destination.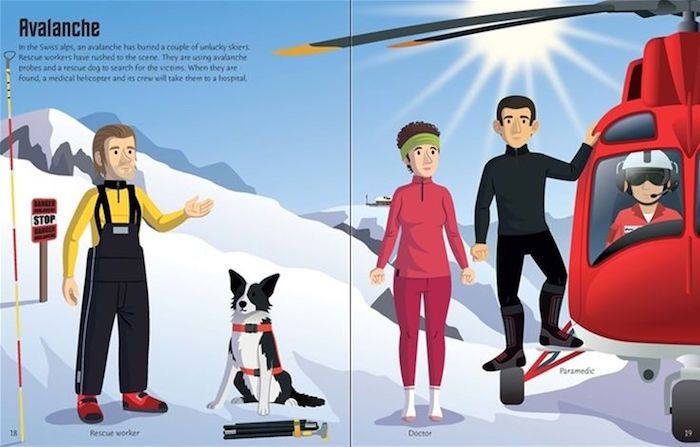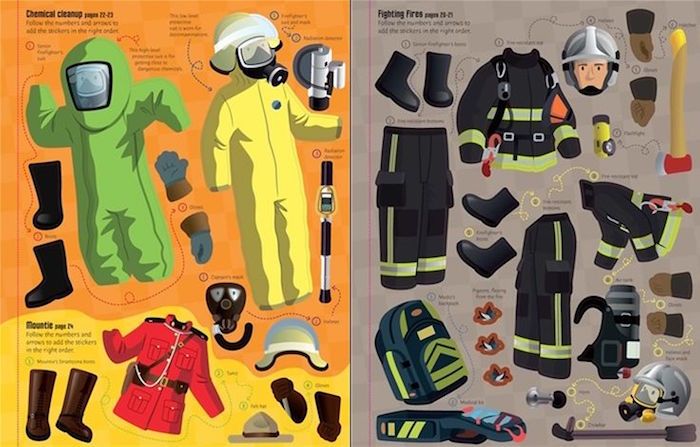 Sadly, my kids were never into classic paper dolls. But they are obsessed — obsessed, I tell you! — with the Usborne Sticker Dressing books. And so are Liz, Kristen, and the rest of our editors' kids. The vast number of themes include fashion and fairies to the Romans, Greek Myths, Special Forces, Dream Jobs, Shakespeare, and tons more. Yes, there could be a little less gender stereotyping in these kids' activity books, but I love that there are hundreds to choose from. So load up on a few, because they're fairly affordable, your kids will go through them quickly, and they will definitely be begging for more.
Related: An activity book to inspire creativity – while teaching our kids geography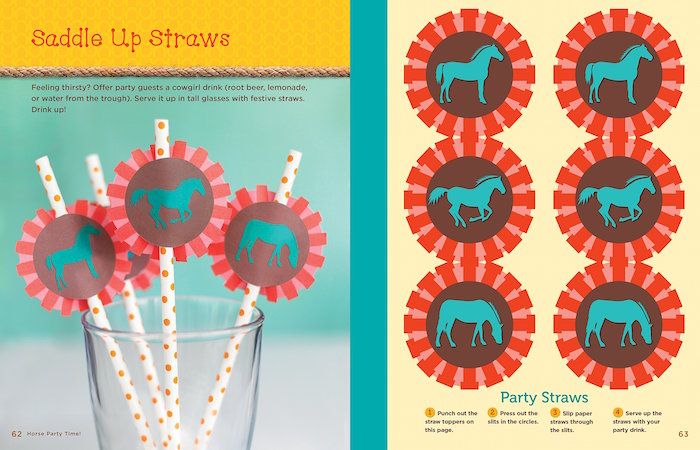 Horseplay! by Deanna Cook and Katie Craig, which we recently covered in our roundup of great gifts for kids who love horses, is a kids' activity book dedicated completely to (you guessed it) horse-themed crafts,. Awesome if you've got a kid who is horse obsessed. The DIY projects range from room decor to toys to cooking projects. Fun!
All of the Doodles coloring books are great for kids who need a little kick-start to their creativity, but our kids are (of course) obsessing about Star Wars Doodles by Zach Giallongo. Because, the force has most definitely awakened in them.
Related: The coolest printable Star Wars Force Awakens coloring pages: Found them!
I've had my copy of Playful by Merrilee Liddiard of Mer Mag for more than a year, and it's got a permanent place on my coffee table. It's the perfect little book of awe-inspiring ideas to jolt my kids into the crafting mood when we're at home. But unless you have a pretty thorough craft supply cabinet stocked, you'll likely need a little advanced planning for some of these projects. However, I think you'll find the hard work will pay off: All of the crafts are things you'll actually keep and reuse. Wonderful.