As we turn the corner into All Things Pumpkin Spice, let us not forget that being up all night with a scary book can be truly delicious. These YA reads for teens (and adults!) who dig dark themes range from silly vampires to magical devils to absolute terror — and they all happen to be written by women.
Several of them carry my personal Seal of Scareproval, and the rest were recommended by other YA authors and editors I trust, being a fantasy author myself, so you know we know our stuff. Hope one of these 16 novels is just right keeping you up too late, reading by flashlight.
CMP is an Amazon affiliate, or find these books at your local indie bookstore or library.
Related: Delightfully creepy books for kids for Halloween and long, long after.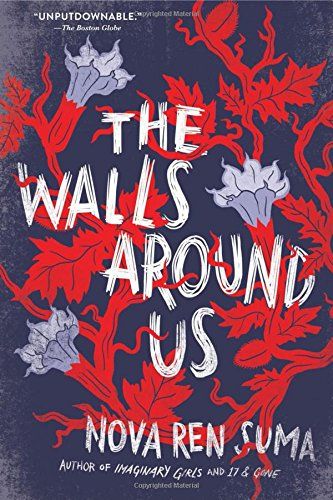 The Walls Around Us by Nova Ren Suma
They say this book is Black Swan meets Orange is the New Black, and it's got the reviews and buzz to back it up. Think: ballerinas, juvie, and murder told in haunting prose by two damaged teen girl narrators. It's recommended for ages 14 and up and really shows a poignant difference between the life of a ballerina born with everything as compared to kids who never had a chance and struggle to deal with the cruelty of incarceration after a life of tragedy. It scared me so much at one point that I had to take my anxiety meds, and it'll stick with you, long afterward. That's the best kind of haunting.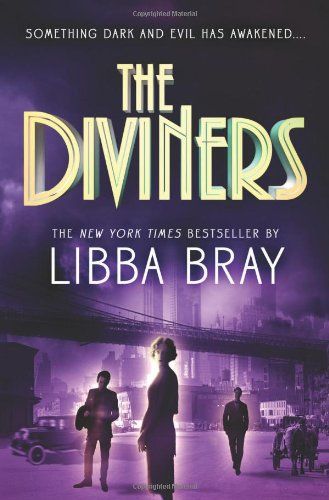 The Diviners by Libba Bray
Recommended by Lauren Morrill, author of Meant to Be
This occult thriller set in the Roaring Twenties garnered a whole list of trade awards and great reviews. It might be best for an older crowd, considering the (historically supported but not cool today) use of alcohol and illegal substances — as you might expect from New York in 1926. At nearly 600 pages with great historical depth, I'd say this one is best for mature teens ages 14 and up since it deals with themes of self-actualization, religious zealotry, a fascination with the occult, and the secrets everyone keeps.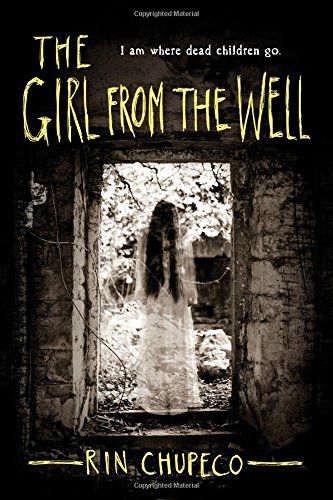 The Girl from the Well by Rin Chupeco
Recommended by YA author Dahlia Adler, author of Just Visiting
Reviews suggest this creepy but poetic tale pulls from The Ring, The Grudge, and the Exorcist, so that should cover any teen horror buff. Best for ages 14 and up, this tale draws strongly on Japanese lore and is told through the disjointed voice of a ghost dedicated to freeing the souls of murdered children.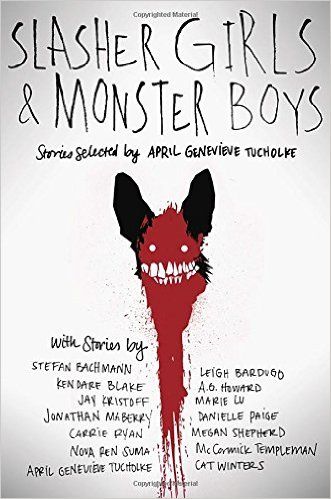 Slasher Girls and Monster Boys anthology
Not sure which book to try? How about a sampler. This is a solid anthology of 14 chilling short horror stories by leading YA authors including several of my personal favorites. I love collections like this one because they lead me to new authors, so I guess it's kind of like a teen horror buffet. Each tale is based on a horror story from TV, cinema, or books, so bring a flashlight. This anthology will have appeal for teens with short attention spans who like a wide range of stories—and who don't get too attached to the characters. (Cue evil laugh.)
Related: Girl power! Our 10 new favorite empowering books for girls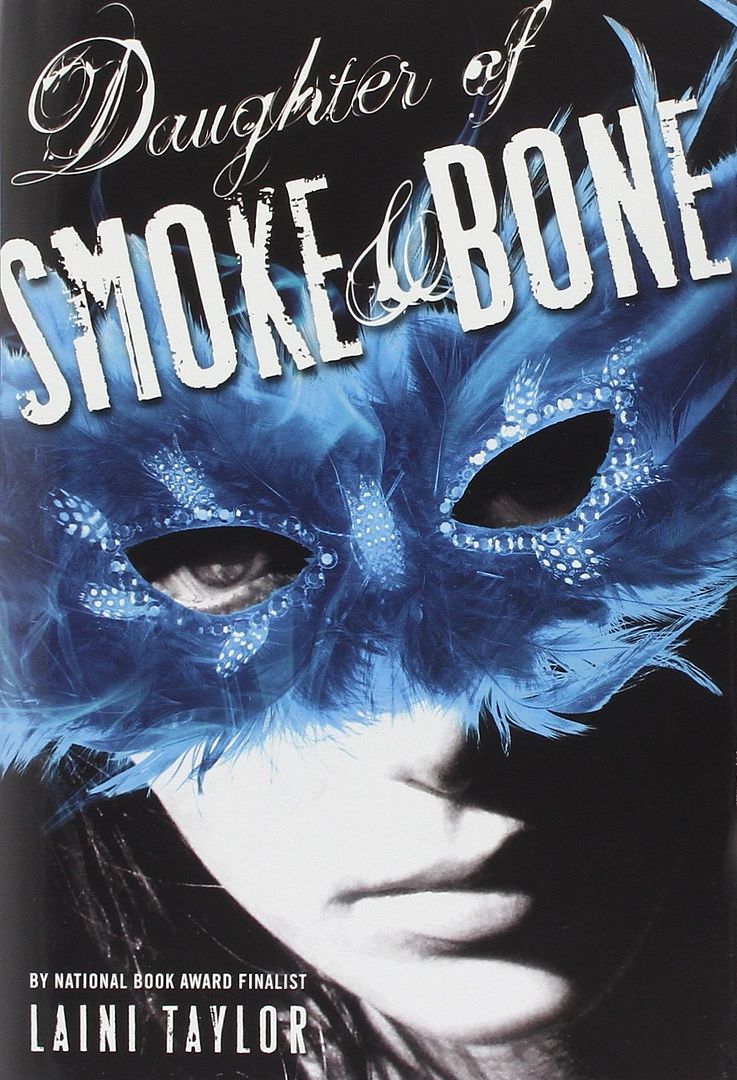 Daughter of Smoke and Bone by Laini Taylor
This magical story set in Prague follows Karou, a blue-haired art student raised by devils and sent around the globe to collect old teeth (yes, teeth) for mysterious reasons. It's utterly ensorcelling, set in a mystical but approachable world filled with magic and strangeness. Best for ages 13 and up, this series deals with themes of family, destiny, and sacrifice and is a great and magical escape from the troubles of real life. Daughter of Smoke and Bone happens to be one of my personal favorites, so I really recommend this one. Plus it stretches across a three-book series with several charming e-novellas in-between, so there's even more where this one comes from.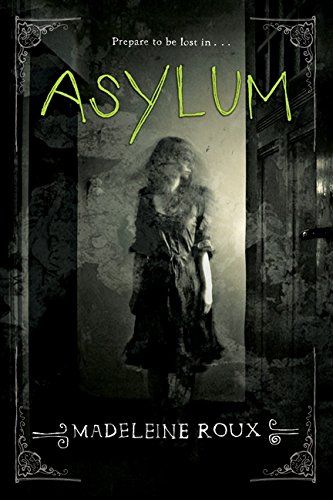 Asylum by Madeleine Roux
A 16-year-old boy is excited about his summer college prep course until he learns he'll be staying in an older dorm that was once a psychiatric hospital. You can guess where he ends up. The found photos from actual asylums make this creepy thriller especially notable. I'd say teens of all ages who like dark stories can handle this one, especially because it's more a creepy one-shot than a meaningful read; although the characters do struggle with sexuality, families and friendships. Perfect for fans of found-footage films and kids who need something visual to draw them into a story.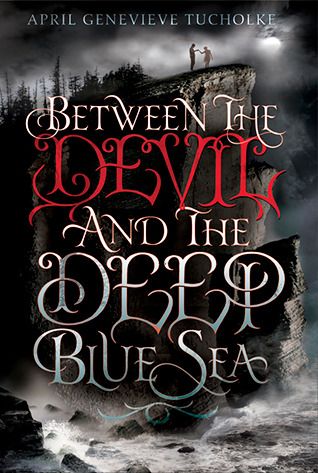 Between the Devil and the Deep Blue Sea by April Genevieve Tucholke
This book totally bewitched me. Set in a creepy but charming seaside town, it's a gothic thriller romance that explores the danger in falling for strange boys who arrive out of nowhere. Atmospheric, pretty, strange, and compelling. Read the sequel, too. Best for ages 14 and up, it will have great appeal for any reader who consider themselves a loner, or longs for Gatsby-esque splendor. I connected with the protagonist's loneliness and wistfulness after being left alone with her twin brother all summer by her parents. One of the great reasons I'd recommend this for kids, is that the story contains a good bit of moral ambiguity and can start a dialogue for why honesty in relationships is more important than being a good kisser with superpowers. Unlike Twilight, the heroine here learns her lesson.
Ten by Gretchen McNeil
Based on Agatha Christie's And Then There Were None, this fast-paced thriller follows ten teens alone on an island for an epic house party free of adult interference. (What could go wrong, right?) Y'all… I read the entire thing on one plane ride. To an island. Yikes! Best for older teens 14 and up, this one features a typical teen party scene as well as tangled relationships above and below the surface, including controlling friends and unveiled secrets. But it's mostly just a fun, fast, chilling, gory romp. So you've been warned.
Monument 14 by Emmy Laybourne
If your kid loved The Hunger Games and is still hungry for a dystopian novel that ignores romance in favor of actual terror and action, check out this book which combines a thriller, a survival story, and the apocalypse. It starts with a school bus crashing into a big box store as the world ends, and from there, things get really bad.  I'd say it feels like a modern, campy take on Lord of the Flies, in which kids of all ages are trapped together with no adults, vying for leadership and trying to survive as new wrenches are thrown in the works. The characters are believable and well-rounded, and the series includes several books and e-novellas for super fans, probably about 14 and up.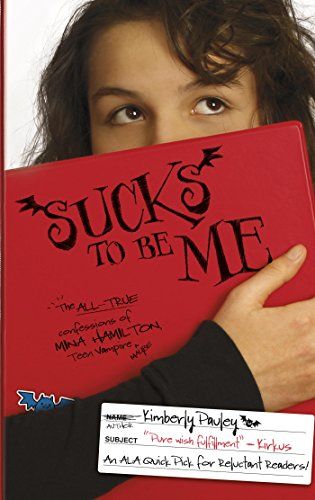 Sucks to Be Me by Kimberly Pauley
I had to include this duology, as it's my 10-year-old daughter's current favorite and reminds me of my own childhood love of Beetlejuice. It's got that kind of sweet, campy, not-scary darkness that still feels safe. In fact, it's kind of sweet. Will high school junior Mina decide to be a vampire like her parents? The struggle is based on lists, texts, and vampire class homework rather than horror, and the romance elements are light but realistic. I think it's best for ages 10 to 14 (older kids are likely to pick apart the plot flaws and Mina's character inconsistencies) and a great choice to get reluctant readers to pick up a book.
Related: 8 outstanding books that teach empathy for kids with special needs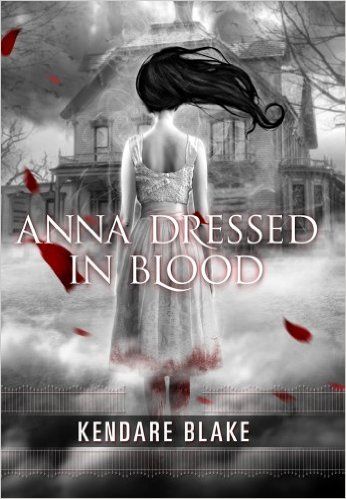 Anna Dressed in Blood by Kendare Blake
When I asked pro authors which dark books to include, this Kendare Blake's novel was mentioned most often. It was also one of NPR's Top 5 Young Adult Novels of 2011, so that says something right there. It's the story of Cas, a ghost killer, who meets Anna, a killer ghost. Best for teens due to bloody gore and f-bombs, this book has received praise for strong female characters, present and non-idiotic adults, and the kind of beautiful, compelling writing that keeps the reader turning pages.
Etiquette and Espionage by Gail Carriger
Carriger is known for her Parasol Protectorate series for adults, and this series is set in the same world of werewolves in waistcoats and vampire fops. Here, we follow a young girl to a finishing school where daggers, poisons, and espionage are taught alongside dance, dress, and etiquette. The humor and fun help to balance out the scary, and I think it will appeal to kids (and adults) who love costuming, steampunk, and the idea of being a very well-mannered spy. While mature ten-year olds will love it, so did I.  The mix of cleverness, silliness, and heart is addictive. And did I mention the clockwork dachshund?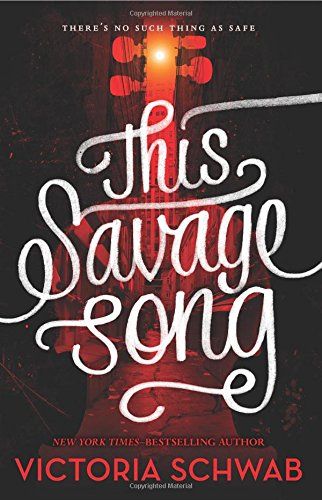 This Savage Song by Victoria Schwab
This is a fast-paced read touching on the nature of humanity and love in a post-apocalyptic world where acts of violence breed monsters and music can save — or destroy — souls. Best for ages 14 and up, it's a perfect YA novel for readers sick of trends and tropes and desperate for something altogether new. It's half science-fiction, half fantasy; it's poetic and dark and delves into the pain of not measuring up to parental expectations. And it toes the line between monster and man with just a dash of Romeo and Juliet. If that makes any sense at all. Schwab's The Near Witch and The Archived are also dark, spooky, and not to be missed. Call me a huge fan.
As I Descended by Robin Talley
This recently released, dark-hearted Macbeth retelling takes place at a boarding school where two girls will stop at nothing to dethrone their rival. It's been getting a ton of buzz and great reviews, so it's moving to the top of my TBR pile. Best for ages 14 and up, the main characters include a closeted couple in a Virginia boarding school, and a popular Latina and her disabled girlfriend. Great for readers who love Shakespeare and drama — and it's a joy to find diversity of characters, something that's too often lacking in YA thrillers.
Labyrinth Lost by Zoraida Cordova
This book serves up a new twist on witches, set in a fantastic, Latin American-inspired world of magic. I've been hearing about Labyrinth Lost for weeks, and everyone I know who's read it is talking about the depth and savage beauty of Cordova's bruja world. It's best for readers 13 and up who are looking for a multicultural adventure that draws from different religions. Just know it does feature a bisexual love triangle.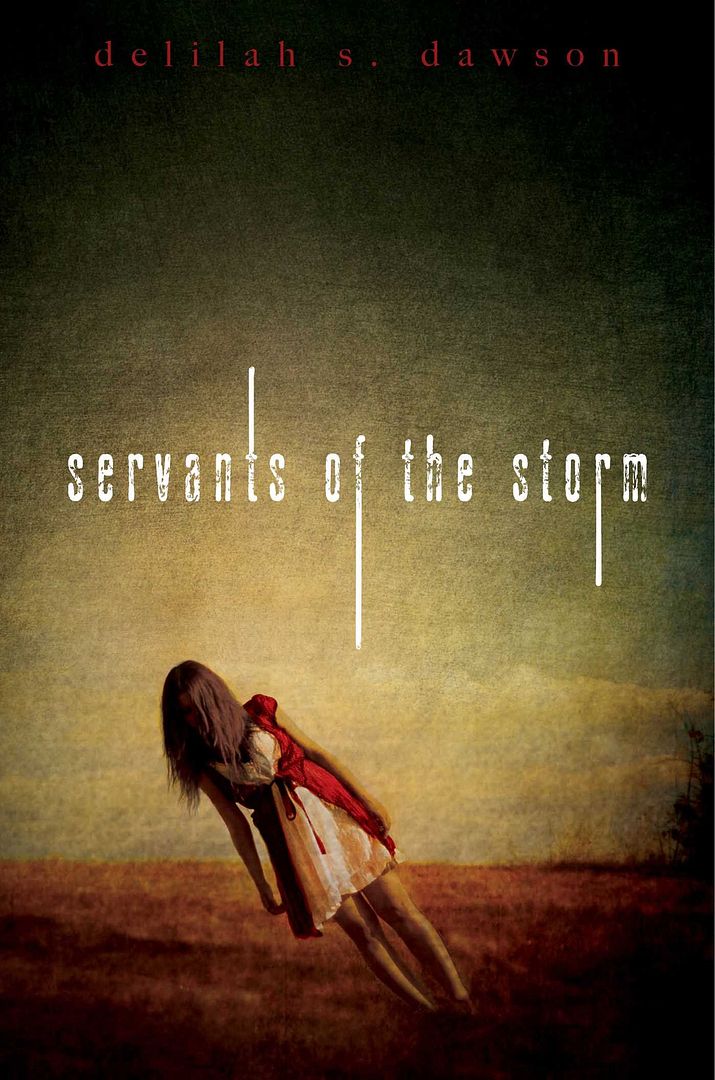 Servants of the Storm by Delilah S. Dawson
Don't tell my editors, but this is my own Southern Gothic Horror baby. [Ed: I know, and I think it's awesome! -L] Set in Savannah, Georgia, the story follows Dovey, whose best friend died in a hurricane… until she shows up in a café a year later. Demons, drama club, and alligators figure prominently, as do the racial and socioeconomic tensions of the South. There's a love triangle, but that's secondary to the strong friendship between girls, and the heroine pointedly chooses neither boy. It's recommended for ages 12 and up — although my 10 year old daughter claims it's her favorite book ever. So I think I'll keep her.
So, what's your favorite scary book? Tell us in the comments!