Three things in human life are important: the first is to be kind; the second is to be kind; and the third is to be kind. ―Henry James
You stocked up on school supplies, bought your kid a cool new lunch box and backpack, and purchased that first day of school outfit, but you may be missing one important item I like to have on my own kids' back to school lists — books that teach empathy. Especially for those kids with special needs who may be new to a classroom, playgroup, or just the neighborhood this year.
Besides feeling compassion for someone else, empathy is really about the ability to see from another person's perspective. It's also the key to preventing bullying — something we wish for all our children, right?
(We also wish that some adults had better empathetic social skills, but that's another story.)
Books are a great way to teach empathy to kids because the stories themselves allow us to see things from another perspective, to connect with others, and to learn that, as Dr. Seuss teaches us in Horton Hears a Who, "A person's a person, no matter how small."
So I dug into some research and spoke to lots of other parents to select 8 terrific books for kids of different ages — from our preschoolers to our high schoolers — that teach empathy for kids who may be differently able.
All of these books feature a main character with special needs, and I love that each one celebrates friendship, embracing differences, and the importance of caring for one another. Because in the end, it's kindness that our kids are really learning.
CMP is an rstyle affiliate
Related: How to talk to kids about prejudice with the help of these 12 favorite books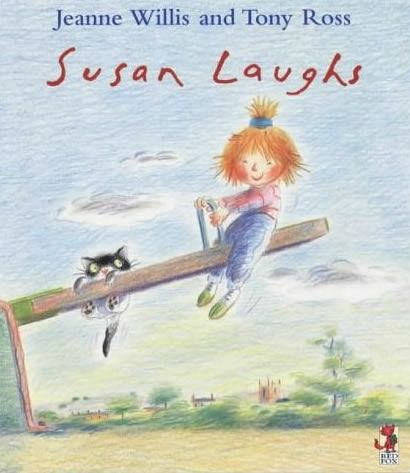 Susan Laughs by Jeanne Willis (ages 4 and up)
This sweet story, told in rhyme, follows a little girl named Susan through everyday activities. Susan swims with her father, does her schoolwork, plays with her friends, and rides a horse — just like most girls and boys. It's not until the very end of the book that we find out that Susan uses a wheelchair, and we're taught that her physical disability doesn't change her ability to be just like any other kid. It's a great one for our youngest children, whether they're in pre-k or kindergarten, which is the right time start talking about empathy for kids who are not exactly like us.
Looking After Louis by Lesley Ely (ages 6 and up)
Louis has autism and his classmates learn how to play with him so that he feels comfortable and included, like in a simple game of soccer. Narrated by a girl named Emma, who sits next to Louis in the classroom, this book helps children begin to understand what autism is and highlights the advantages of inclusion for all children. The book is upbeat, vibrant and fun, so kids will enjoy the story without feeling like they've sat down for a lesson.
Related: 19 random acts of kindness you can have fun doing with your kids
Wonder by R.J. Palacio (ages 8 or 9 and up)
Wonder should be mandatory reading for kids and their parents, in my opinion. This uplifting and truly moving novel is about August (Auggie) Pullman, who was born with a congenital facial abnormality. He's going to school for the first time in the fifth grade, which comes with all the fears any kid would face, only heightened. We're never told what Auggie looks like exactly, but we know that his face causes others to stare, feel frightened, and sometimes make fun of him. What's really special about this book — and why we named it among our best children's books of 2015  — is that it's told from different perspectives, including Auggie's sister, best friend, even the class bully. It's a remarkable way to learn that not everyone good is good all the time, and not everyone "bad" is truly bad. It's also a reminder that all kinds, no matter what, need and deserve friendship, understanding, and the freedom to be yourself. Just be prepared to have a stack of tissues — Wonder is a roller coaster of emotions. But you'll be left inspired and believing that love and kindness always have the ability to win out.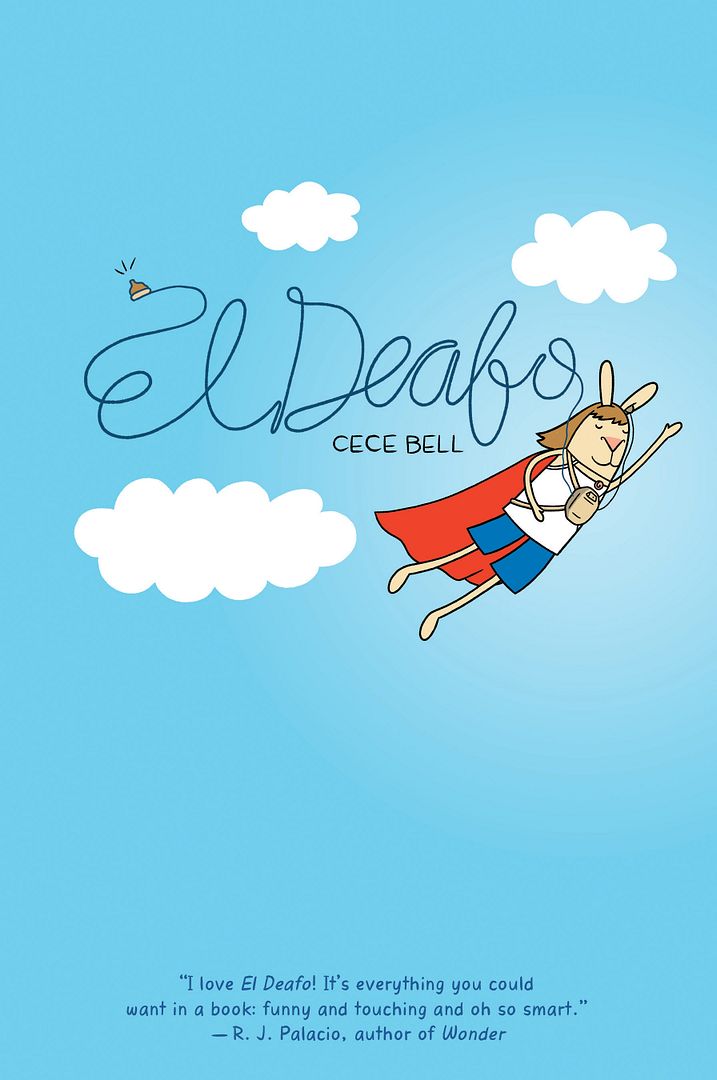 El Deafo by Cece Bell (ages 10 and up)
My daughters love this graphic novel memoir by Cece Bell who chronicles her hearing loss at a young age and her experience wearing a large hearing aid in middle school in the 1970s — a time that none of us want to stand out from other kids, for any reason. It has all the hallmarks of a coming of age story: crushes, school woes, and making friends, but with the theme of understanding and accepting the differences among our classmates. And hey, if R.J. Palacio likes it, you know it's a good one.
Out of My Mind by Sharon M. Draper (ages 10 and up)
In this novel, brainy 11-year-old Melody has a photographic memory and has a lot to share with the world — but few people know it, because Melody can't talk, walk, or even write. The feeling of being stuck inside her head inspires the title of this novel, but eventually Melody finds her voice in what I think is an unforgettable YA story. My oldest daughter was 11 when she devoured this book in one day, and still hasn't stopped talking about it. I'd say it will definitely leave an impression in lots of kids, making it one you should definitely consider for your older middle-grade readers.
Related: Girl power! Our 10 new favorite empowering books for girls
Marcelo in the Real World by Francisco X. Stork (ages 12 and up)
Lead character Marcelo Sandoval has autism and has always attended a special school to help him with his differences. But the summer after his junior year of high school, his father demands that Marcelo work in his law firm's mailroom in order to experience "the real world." This YA novel has been compared to Mark Haddon's 2004 best-selling The Curious Incident of the Dog in the Night-Time for its intensity and the purity of its voice. While it's recommended for kids 12 and up, I'd say this is one for kids with the maturity to grasp themes like moral dilemmas and a world that's not always black-and-white. Or maybe, this is one you can read along with your kids and discuss it each night.
After Ever After by Jordan Sonnenblick (ages 12 and up)
This sequel to the wildly popular Drums, Girls & Dangerous Pie is about Jeffrey, now a teen and eight years after his cancer diagnosis, with the disease now in remission, though he's been left with learning disabilities and a limp, and a struggle to feel "normal." The story deals with the effects of his treatment — and how others treat him, which is where readers really get to put themselves in the shoes of all the characters here. Add in academic struggles and standardized tests, first crushes, sibling fights, and life is pretty tough for Jeffrey; yet the book is told with so much humor, honesty, and understanding, it's an enjoyable lesson in kindness and empathy, written for an age group that can never have too many of those.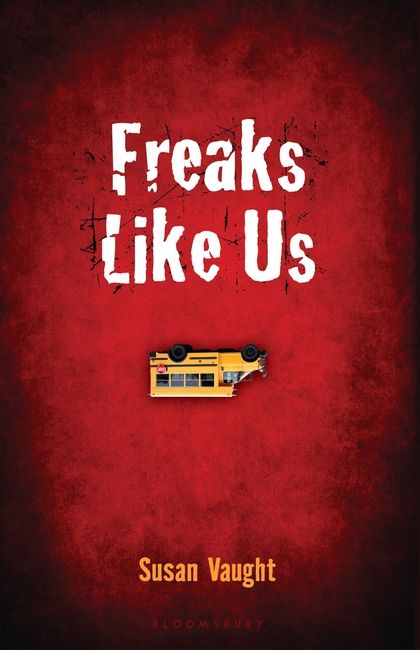 Freaks Like Us by Susan Vaught (ages 13 and up)
Authored by an adolescent psychologist, this mystery novel about a boy with schizophrenia offers great insight on mental illness through a expertly crafted page-turner. Jason Milwaukee's best friend, a selective mute named Sunshine, disappears, which leads the entire town on a maddening search for the lost child. What happened, who did it, and many more questions arise in this story — though really, the novel is about understanding the daily struggles of mental illness and high school–aged kids will find it imminently compelling.
You can find all of these books at our affiliate Amazon, or look for them at your neighborhood bookstore.
Also note that the age recommendations are just guidelines — you know your child best and sometimes younger children are ready for tougher themes, or older children who have the skills, aren't quite there emotionally.