The leaves are crunchy, the air is crisp, the sky is blue, and your kids need to have fun in those adorable costumes too. So we've put together a list of we think are some of the best local Halloween events for kids all around the country. So mark your calendars for fun family time this Halloween season!
And wow, do we wish some of these would come to our own own towns.
Top: LEGOland via attractions magazine | Rogerio Barbosa 2011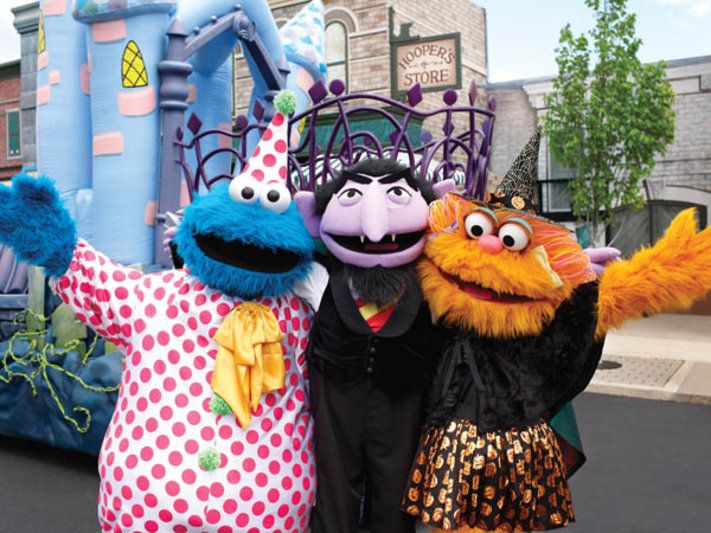 Photo: philly.com
The Count's Halloween Spooktacular at Sesame Place
If you'll be in the Pennsylvania area between now and October Thirty-Vun, be sure to take your little ones to the family friendly party at Sesame Place. Kids can wear their costumes, see special shows, enjoy Abby Cadabby's Magical Halloween Maze, and take a hayride, in addition to the usual fun rides with Sesame friends. There's even a Neighborhood Street Party Halloween Parade with floats, dancing, and performances. Best of all? Nothing scary. Even the Count is totally kid-safe.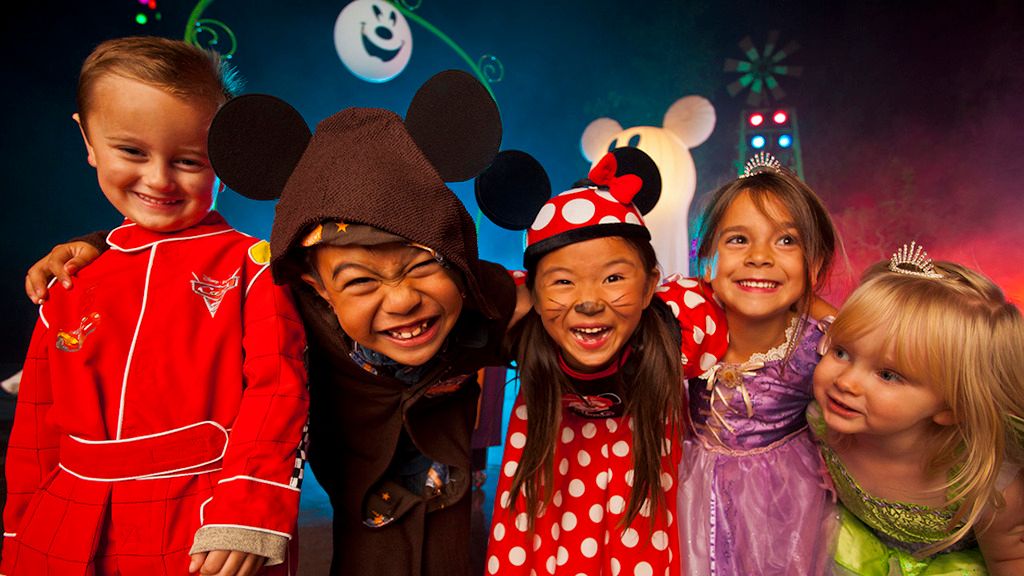 Halloween Time at Disneyland Resort in California
We know Disney always brings holidays to life, but this month includes extra laughs and screams, including the Frightfully Fun Parade at Mickey's Halloween Party, a first-time appearance by the Headless Horseman of Sleepy Hollow, and Late Check-Out at the Twilight Zone Tower of Terror, in which guests can enjoy the soon-to-be-gone ride in complete darkness. So maybe don't take the little ones on that, because ZOINKS.
Photo: wdwforgrownups
Mickey's Not So Scary Halloween Party at the Magic Kingdom in Florida
On the other side of the country, Mickey's partying in Florida. Kids can trick-or-treat throughout the park, get their pictures taken with iconic Disney characters in costume, attend the Scream-o-Ween Dance Party or Boo-to-You Halloween Parade, or gorge at the Hallowishes Dessert Party. Be sure to read the rules for costumes before you pack. Then, get excited about the spooky room decorations, if you stay in the resort.
Related: Our ultimate Halloween idea guide, from treats to crafts to costume ideas and beyond.
Halloween Horror Nights at Universal Studios Hollywood and Universal Studios Orlando
Horror is right there in the name, and now in its 26th year (whoa!) the Universal theme parks' Halloween event is considered one of the most intense, creepy, frightening must-do Halloween events in the country. It's for guests 13+, but even we adults may not be able to handle it! With seven terrifying mazes, a live show, a Terror Tram in Hollywood, multiple "Scream Zones," jump scares galore from costumed actors hiding behind bushes, and haunted houses and attractions with themes including American Horror Story, The Walking Dead, Krampus, The Purge, Texas Chainsaw Massacre, and The Exorcist,  you know this event will scare the pants off you. Bonus: The rides are open too. Bring your teens and they'll love you for life.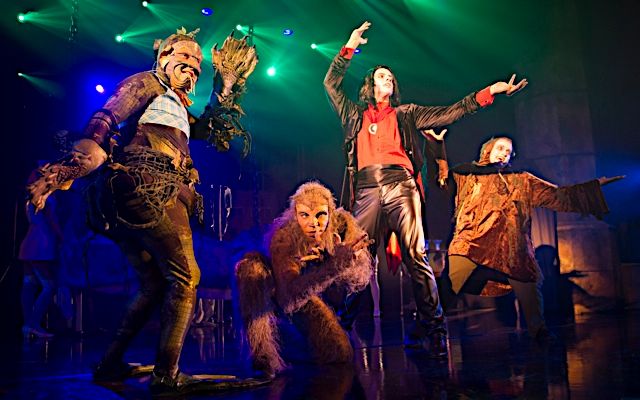 Howl-O-Scream at Busch Gardens
Both Busch Gardens parks — Tampa Bay and Williamsburg — kick the fear up a notch with even more screams. During the day, fall decor abounds, and little guests can enjoy face painting and photo ops with their favorite Sesame Street characters. But after 6pm, adult guests will encounter all manners of terror, so leave the little ones at home. Thrills include scare zones, haunted houses, immersive themed Terror-tories, and darkly entertaining live shows. Costumed actors roam throughout the park, so be ready for an adrenaline rush.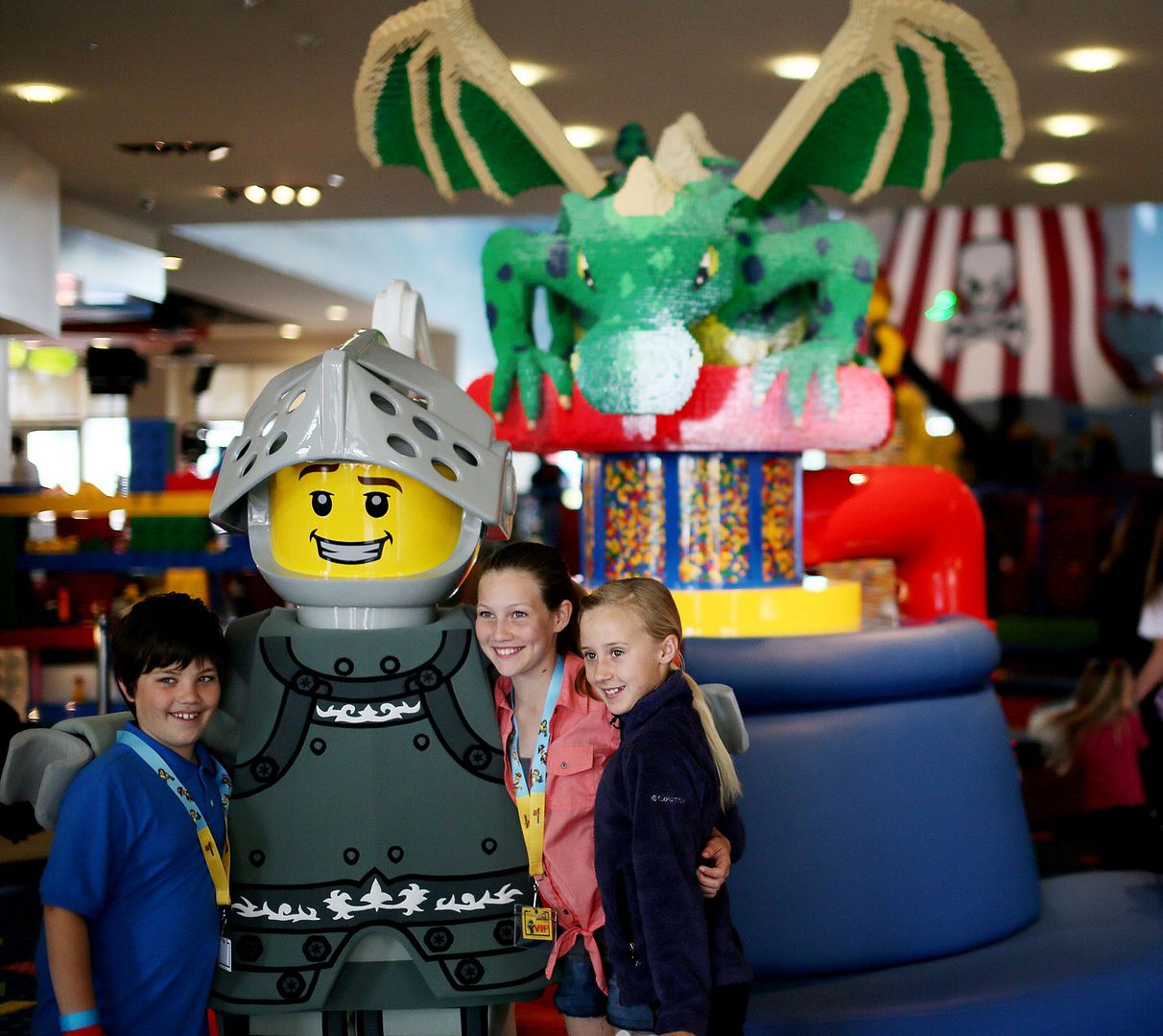 Brick-or-Treat at LEGOland
They say this event, which happens every weekend in October at the California and Florida resorts, is "friendly, not frightening" — whew! Depending on which park you visit, kids can gather goodies along the Brick or Treat Trail, interact with costumed characters, see larger-than-life LEGO models, enjoy building activities, boogie down at costume contests and dance parties, hang out with the world's largest LEGO jack-o-lantern, or see a fireworks show. At the Florida resort, you can also upgrade your ticket to include a gourmet buffet and dance party with your favorite LEGO characters. Not gonna lie — this event can get pricey with tickets starting at $71 and the upgrade adding another $75. But if you've got a LEGOmaniac in the house, it's the trip of a lifetime.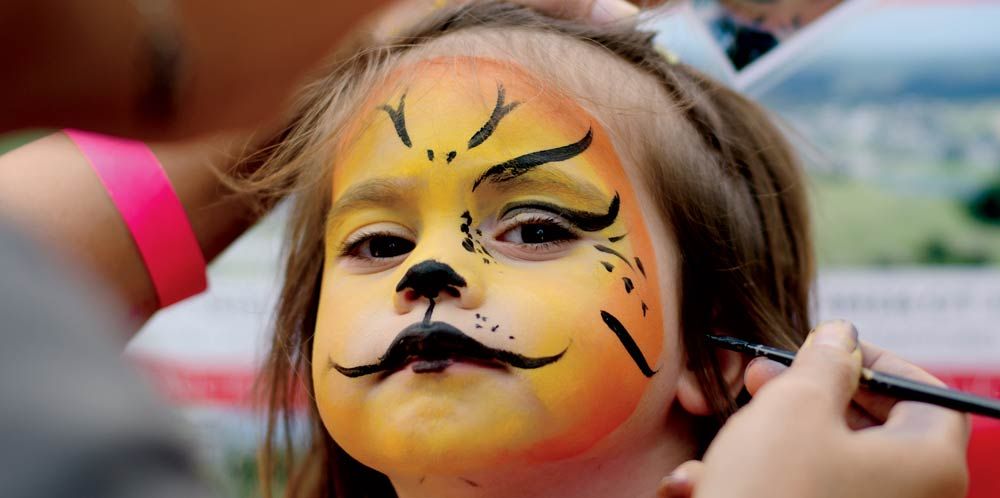 The Great Pumpkin Celebration at Bass Pro Shops
With stores all over the country, you can probably find one nearby, even if you're not a fishing and outdoors enthusiast. From October 24–31, you'll find parades, photo opportunities, trick-or-treating, costume contests, crafts, face painting, and freebies at your local Bass Pro Shop, depending on which day or time you go, so be sure to check the website carefully before showing up.
Halloween Craft Classes at Michael's 
If your kid is crafty, be sure to check out the (nearly) free classes at your local Michael's. From t-shirt stamping to cupcake decorating to clothespin bats and more complicated yarn pumpkins, there really is something for everyone. Note: You must sign up in advance. And while the classes cost next to nothing, you do have to pay for the supplies.
Related: 15 not-so-scary Halloween crafts for little kids. As in, no nightmares.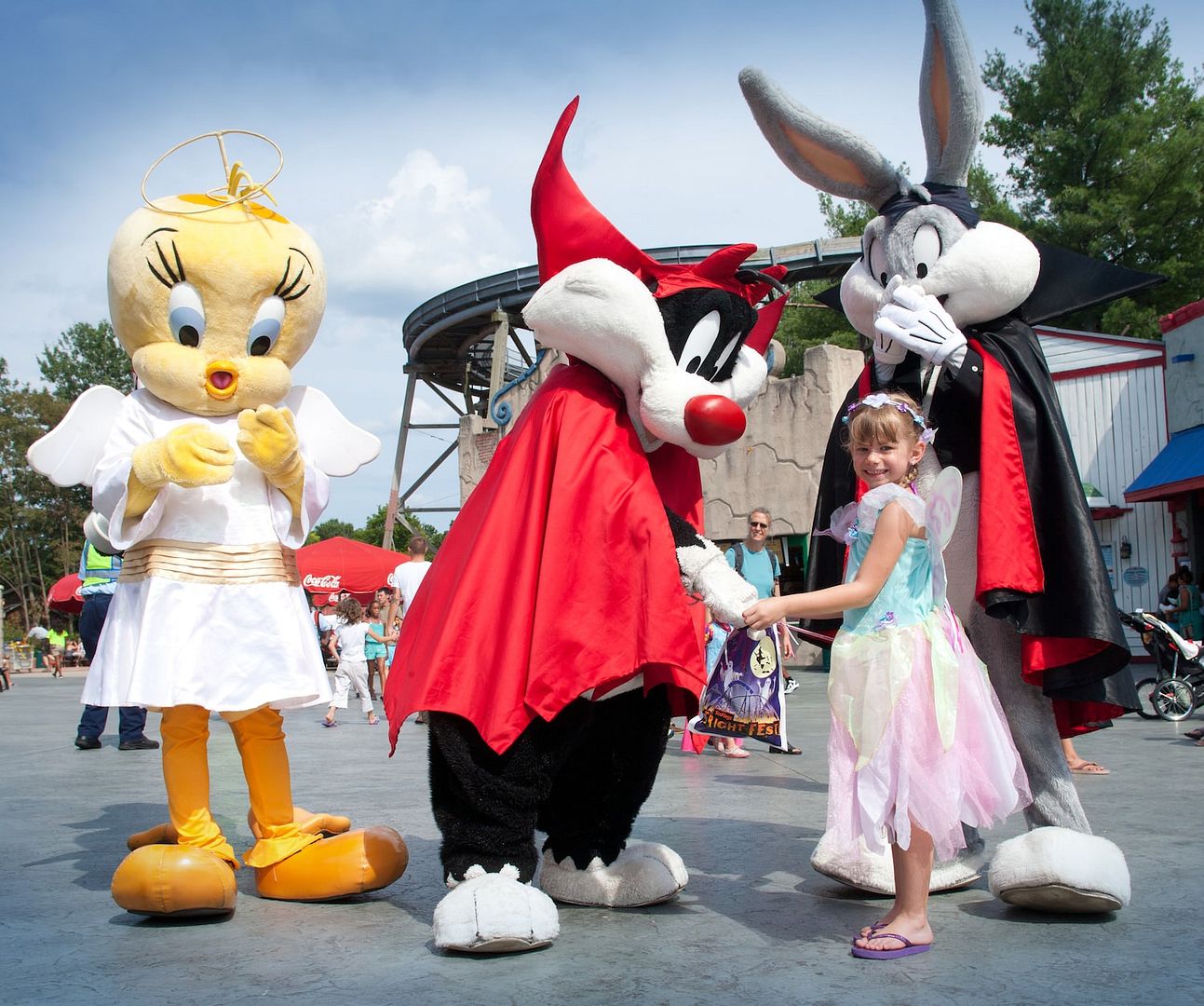 Fright Fest at Six Flags
With amusement parks in Georgia, Texas, Maryland, Illinois, California, Maryland, Massachusetts, Missouri, New Jersey, New York, Canada, and Mexico, there are plenty of places to enjoy the annual Fright Fest at Six Flags. Expect haunted houses, spooky shows, scare zones, and exciting twists on the usual rides. If you have small or easily scared kids, you'll want to have your fun during the day, because the ghouls come out after dark. No, really. Look up your local park for exact dates and events.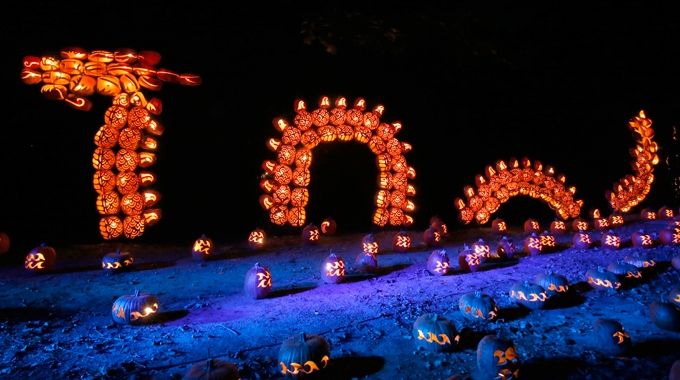 Whatever Halloween event is local to YOU!
I couldn't possibly list the local fun for every state, but it's worth checking your local city government website, state park website, zoo, museum, or library to see what kind of truly wild (and sometimes free!) fun can be had close enough to skip a hotel. For example, the Kentucky state park website lists a Spookout Weekend, a Zombie Walk, a Civil War Ghost Ride, terrifying haunted trails through the caves, and tons of trick-or-treating and costume contests for kids who prefer candy to cave ghosts. Meanwhile, the Hudson Valley Jack-O-Lantern Blaze in New York (pictured above) features over 7,000 hand-carved pumpkins. And, across the nation, almost every zoo does some sort of Halloween event, like Hallzooween at the Cincinnati Zoo; Boo at the Zoo at the National Zoo in DC; or Boo at the Zoo at the Bronx Zoo, which features costume contests, a hay maze, jack-o-lantern sculptures, and pumpkin carving.
Also be sure to check out your local parenting websites and listserves that include family-friendly events, like our favorite, Mommy Poppins, which offers very well curated list of the best — and often free! — Halloween events for kids in Philly,  New York City, Boston, LA and Orange County, Houston and more.
Now go out there and get your Halloween on!