If you follow the magical baby portraits at Wengenn in Wonderland or the instagram glory of Laura Izumikawa, you know that naptime photography is no joke. I'm mesmerized by the way these moms create whimsical worlds for their babies and keep them peacefully sleeping long enough to capture the moment on film.
But for others, like me, who may not have the same level of imagination, skill, and ahem, patience, to pull off these elaborate scenes, there's now an amazing easy alternative. Rookie Humans creates photo-ready crib sheets that frame babies in the cutest way possible, without all that work. Even if you're not the type to Instagram your baby's every moment, I can imagine these whimsical, unique designs would brighten any nursery. Plus, they make the perfect backdrop for holiday cards, thank you notes, and even baby announcements.
Related: The cutest sleep sacks that can actually help babies and toddlers get more ZZZs.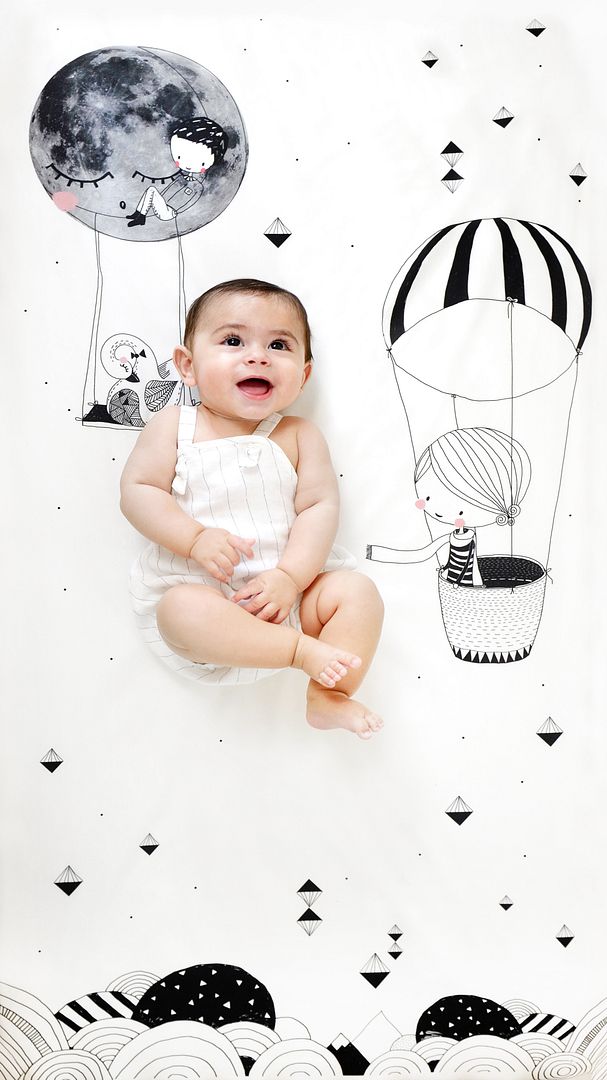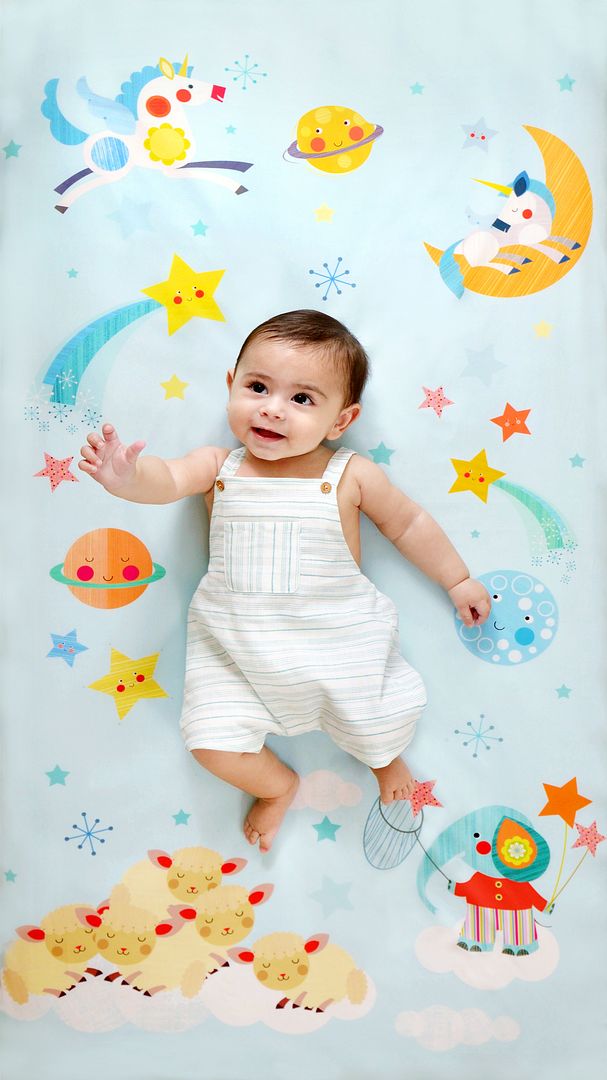 These gorgeous 100% cotton crib sheets feature hand-drawn work from artists around the world. With this first collection, you can choose from one of four whimsical designs from artists Ellen Giggenback of New Zealand or Swantje Hinrichsen of Germany. Each one is a special edition, which makes me very excited for their next collection too.
Estimated ship date for the Rookie Humans sheets is December 10, but you can pre-order now. These would make a great holiday gift for new parents. They're definitely going on my Christmas wish list.