I may be the only person I know who gets excited about daylight savings time because the earlier sunset gives me an excuse to slip into something soft and forgiving for many more hours of the day. Oh yeah, and being pregnant hasn't helped with this habit, at all.
As a shameless pajama fiend, I was super excited to learn about Sudara, a company that makes gorgeous loungewear inspired by the art and culture of India. What's more, is that these pants by Sudara are handcrafted by women in these communities who have bravely escaped sex trafficking. Sudara actively fights sex slavery in India by providing safe, gainful employment to these women who have endured such abuse.
Related: Stunning Native American bracelets that do more than just dress up an outfit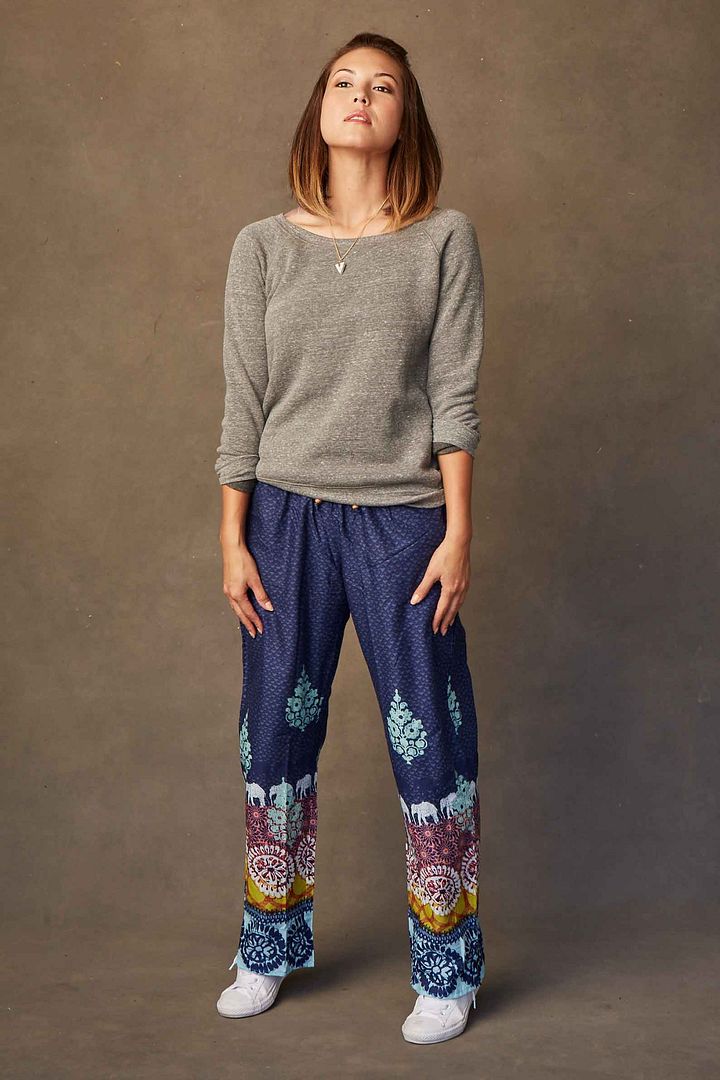 I love the ornate borders of Sudara's Punjammies and robes and that the designs capture so much of the color and spirit of India. And even though I would wear these pants as pajamas, I also like that if I style the 100% cotton or 100% rayon pants with a t-shirt and sandals, they would be perfect loungewear for the grocery store or for walking around the neighborhood too.
The pants are pricier than most other pajama pants I own, but when I click over to the story behind each exquisitely crafted pair, I understand why.
If you're trying to figure out what you'll give to your most socially conscious friends and family this holiday season, I think these pants and robes are the perfect bridge between a material gift and a charitable one.
Many thanks to Sudara for the beautiful sample. You can check out their fall collection and children's clothing line too.