If your family's holiday schedule is anything like mine, and you have daughters, you know why I'm looking for sparkly holiday dresses for girls right now. I have a calendar full of holiday parties, recitals, school concerts, and a gazillion other special events coming up, all excuses for my daughter to get fancy.
But with a budget that doesn't allow for a whole wardrobe of holiday dresses, I've been searching for a fun, sparkly dress that she can wear more than once, from holiday parties to New Year's Eve with lots of playdates and family visits in between.
CMP is an rstyle affiliate
Related: 2016 Holiday Gift Guide: Our Biggest and Best Ever!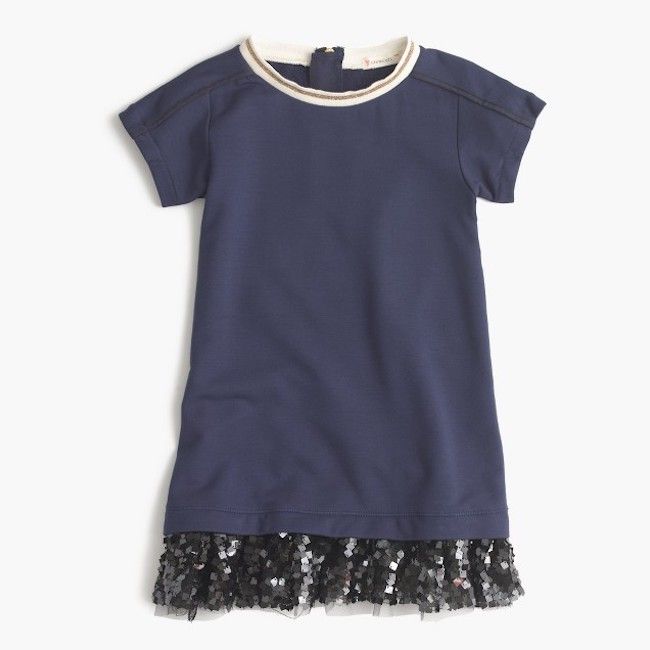 This navy knit dress with sequin hem at J. Crew is my favorite pick for girls who wants just a little bit of sparkle and a whole lot of comfort. It's a little sporty, not too traditionally "girly," and the styling is on point. ($66.50, sizes 4–14)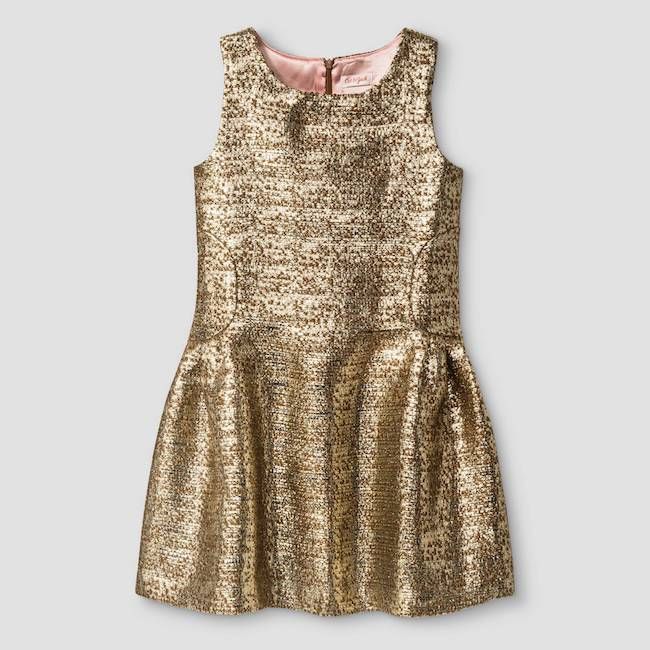 Ooh, this shimmery gold brocade dress is so pretty, and since it's at Target it won't break your budget. ($24.99, girls sizes XS to XL)
Related: The coolest accessory brands and shops that we fell in love with this year: Editors' Best of the Year
Ooh, this silver sequined tulle dress at Boden is just the perfect sparkly holiday dress for girls if you've got tickets to The Nutcracker, or pretty much any holiday party at all. ($54 on sale, limited sizes available)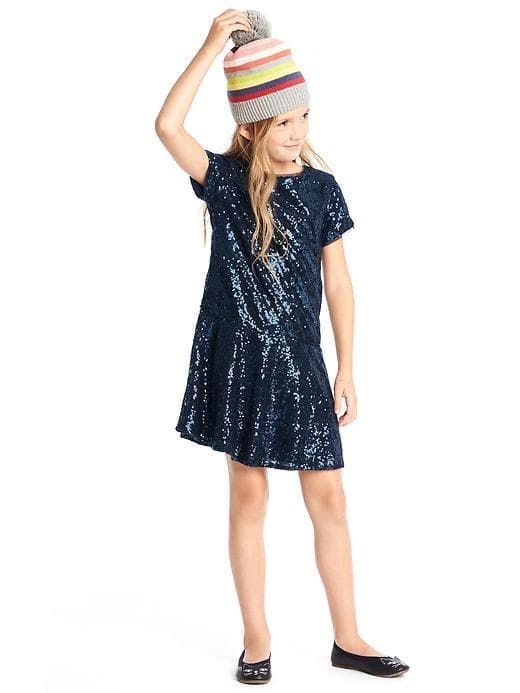 Dressing up doesn't have to be stuffy, and we think this casual style navy sequined drop-waist dress at Gap looks so comfortable. ($68, girls sizes XS to XXL)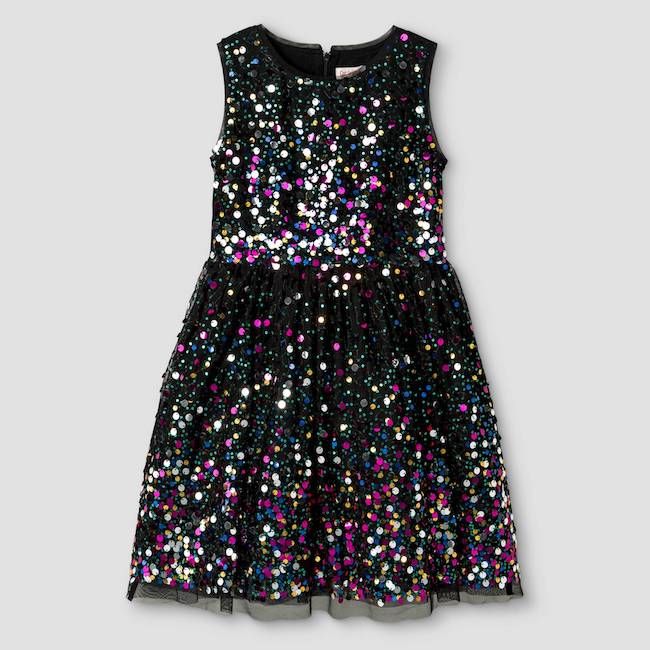 Our girls will be ready to party in this fun multi-color sequin Cat & Jack dress with a twirl-worthy skirt at Target. ($24.99, girls sizes XS to L Plus)
IF you want to spend a bit more, this fun Mulberry sequined shift dress at Gap (also at very top) is perfect for the girl who finds plain gold or silver too ordinary. (Oh, kids these days.) This sparkly holiday dress for girls has a t-shirt cut that looks great as a tunic over leggings too, to dress it down a bit or add a bit of warmth. ($60.99, sizes S to XL)
For a fun, on-trend alternative to a dress, try this adorable gold  sparkly romper for girls at Boden. Party on, teens! ($51+, sizes for girls ages 13-16)
Related: Beyond thank you and please: 7 manners we should be teaching our kids in time for holiday parties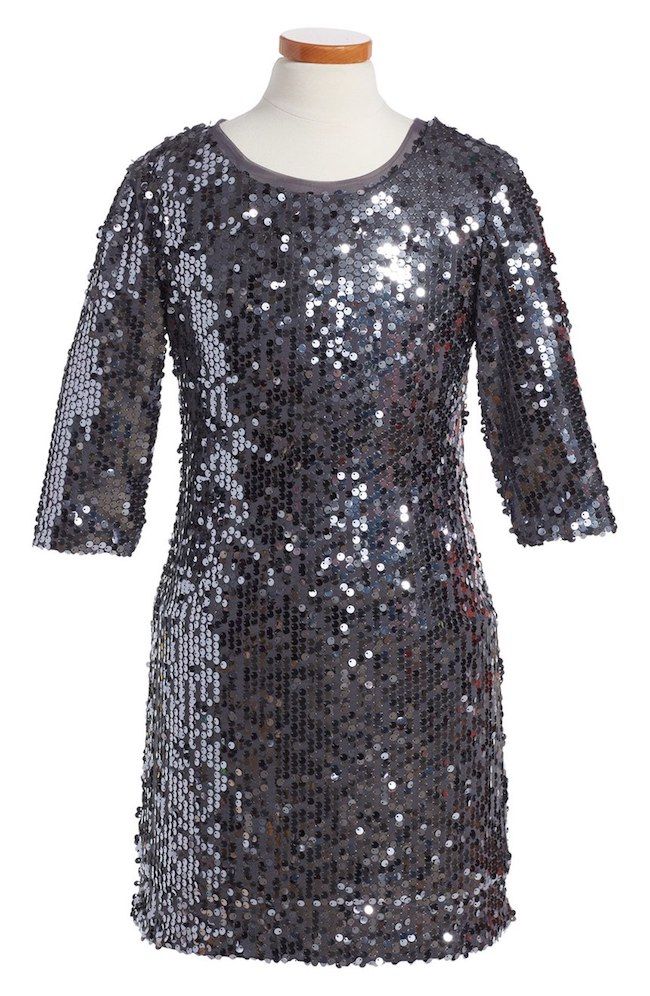 Yay for sleeves on a cold winter night! This me.n.u sequined sheath dress at Nordstrom will make our older girls shine. ($98, size S to XL)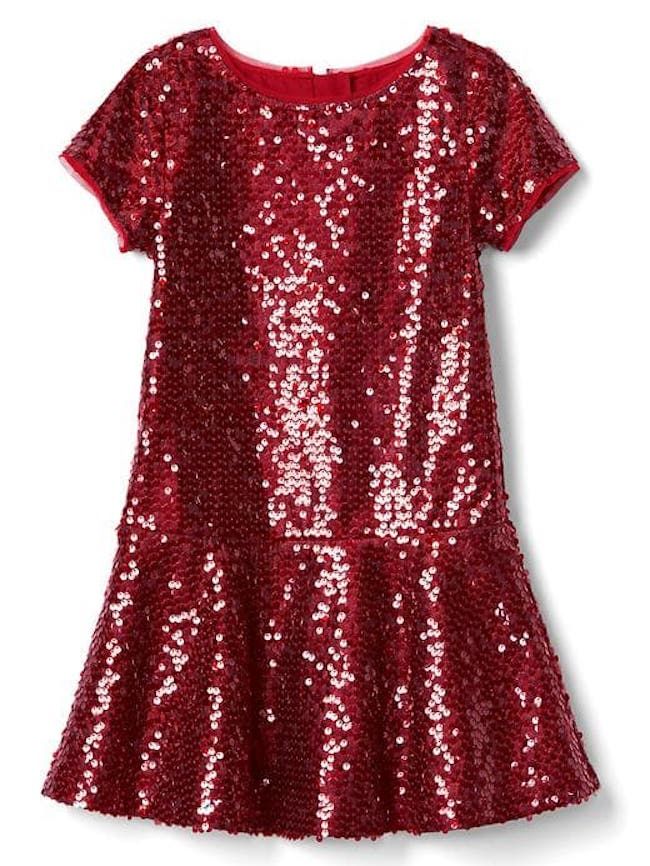 Whoa, this ruby red sequined dress at Gap is a show-stopper. I'm thinking the school holiday concert, a big Christmas Eve celebration, or even a spot in your local parade (with a warm coat of course). ($61 on sale, sizes M to XXL)
This silver shift dress at Gap is just the right amount of sparkle for our tween and teen girls, and the cat ears and shoes are pretty cute too. ($54.40 on sale, sizes XS to XXL, also available in black)
Related: The gifts our tween and teen girls are clamoring for this holiday season.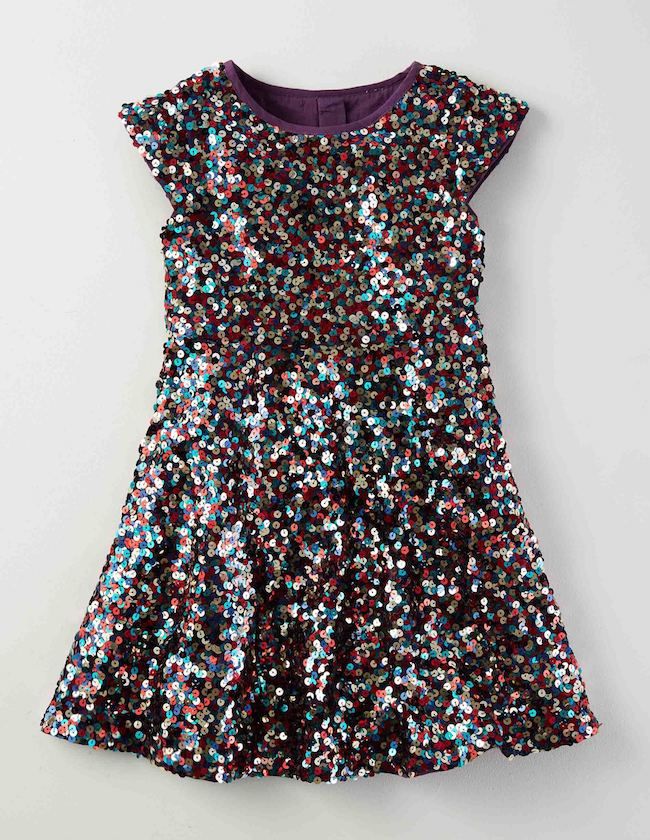 Ohhh how adorably sweet is this Rainbow Drops dress from the Willy Wonka-inspired Roald Dahl collection at Boden? The ultimate sparkly holiday dress for girls who like all of the colors. ($89.55 on sale, limited sizes available)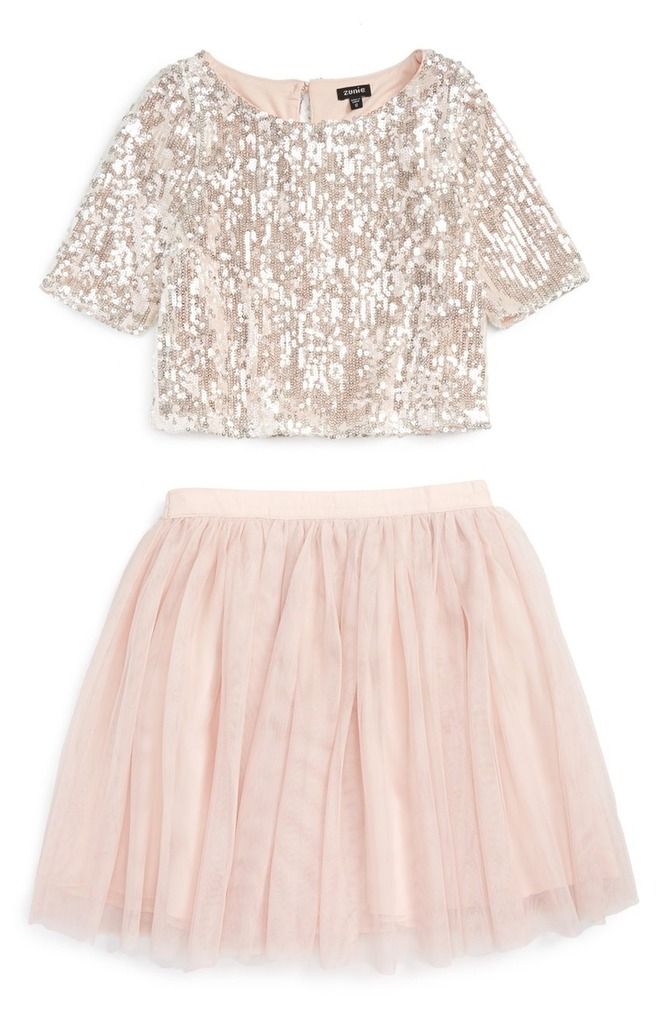 For an alternative to a typical sparkly holiday dress for girls who like to glimmer, check out this 2-piece pink sequined combo by Zunie which gives you a ton of flexibility to switch up your look as you go from party to party this season. Plus, that pale pink color is just so pretty. ($64, big girl sizes 7–14)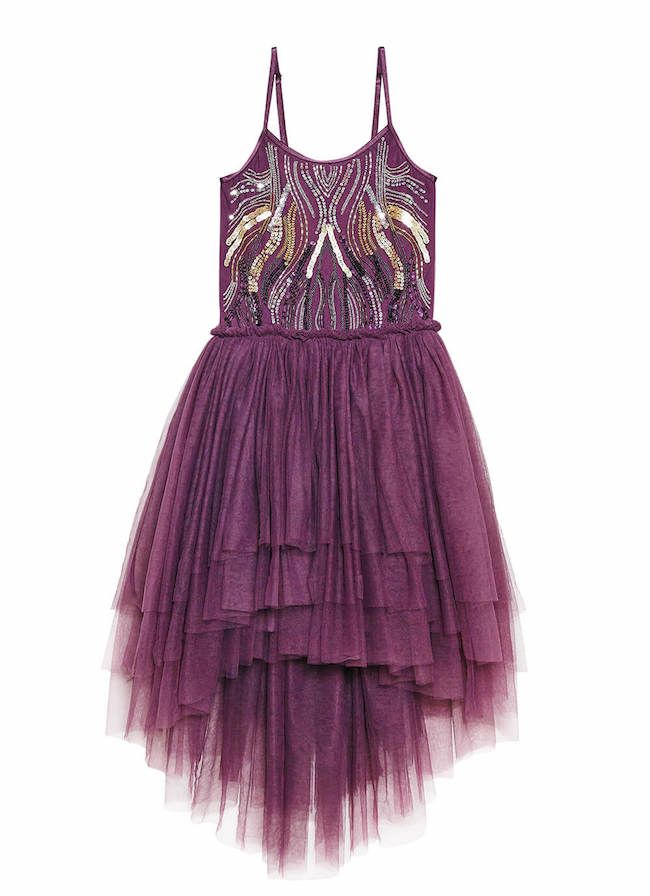 We couldn't resist adding at least one gorgeous dress from the always exquisite Tutu du Monde, and since this mulberry sequined tulle dress looks like fireworks, we think it's just perfect for New Year's Eve. ($178, sizes 1T to 16)