So apparently giving out holiday classroom gifts are a real thing. How I've managed to get my kids from preschool through middle school not knowing about this, is a mystery to me.
But this year, I was tasked with searching for ways to make cute DIY holiday classroom gifts that are festive and fun, and I found so many great ideas to pull off this really sweet gesture just in time.
Related: 6 DIY holiday gifts for teachers from the kids that will get an A+
While there are tons and tons of ideas for easy and inexpensive DIY gifts out there on some really great and smart blogs, I narrowed down my list to wintry themed crafts that seemed easiest to make and are candy-free, well, except for one too cute I couldn't resist.
Reindeer Candy Canes
These Reindeer Candy Canes from One Perfect Day are adorable, inexpensive, and easy to make. All you need are a few boxes of candy canes, minimal supplies, and her easy instructions. Since this gift uses candy, you may want to check labels first to find candy canes that are safe for all your child's classmates. My favorites are Spangler brand, which are usually easy to find and allergy-friendly. These reindeer will also look adorable hanging on a Christmas tree…if they aren't eaten right away.
Gingerbread Play Dough Kit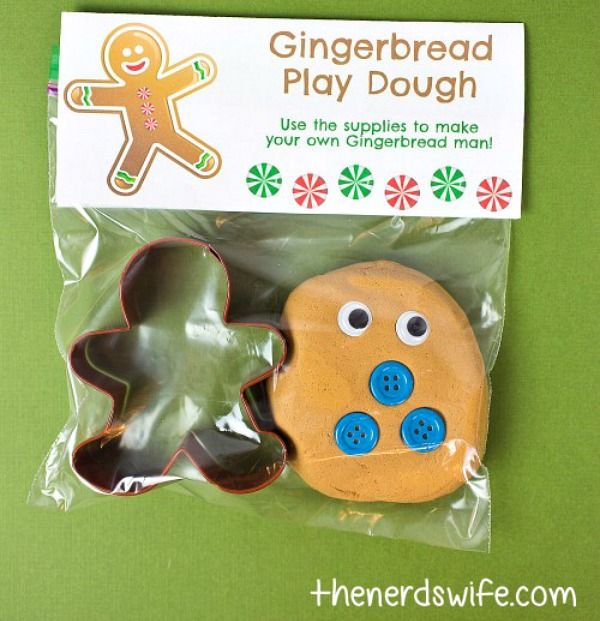 This classroom gift idea from The Nerds Wife is my favorite one, hands down. It's perfect for children who celebrate any winter holiday, it's inexpensive, easy to make, and, who doesn't love play dough? First, make the homemade gingerbread play dough, which you can do with your kids using her easy recipe. Then, you'll need to purchase gingerbread man cookie cutters, some googly eyes, and buttons, if you want your package to look like hers. Next, you can download her free bag tag printable, put everything together, and it's ready to go! (Just make sure the kids know this is a non-edible gift; these are likely to smell so good, they'll want to eat it. But, don't.)
Printable Christmas Lip Balm Cards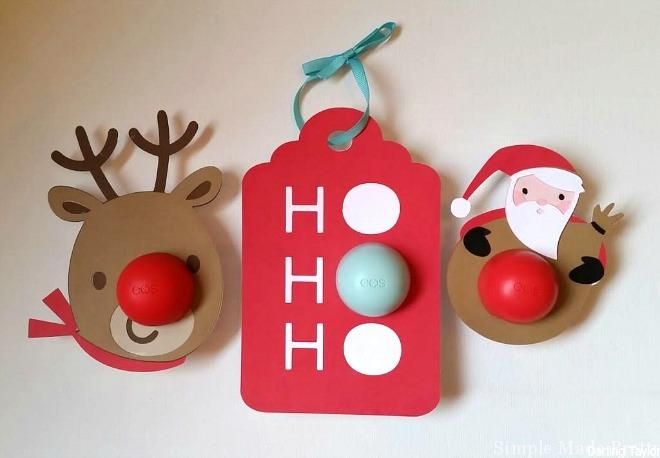 Tweens and teens will think this classroom gift is the balm (sorry, couldn't help myself). Just purchase those sphere-shaped EOS lip balms, which are one of our five favorite drugstore lip balms BTW, and download the adorable printable Christmas card at Simply Made Pretty to print on cardstock of your choice. Follow her simple instructions to make this a cool gift for any kid — or teacher, for that matter.
Penguin Bookmarks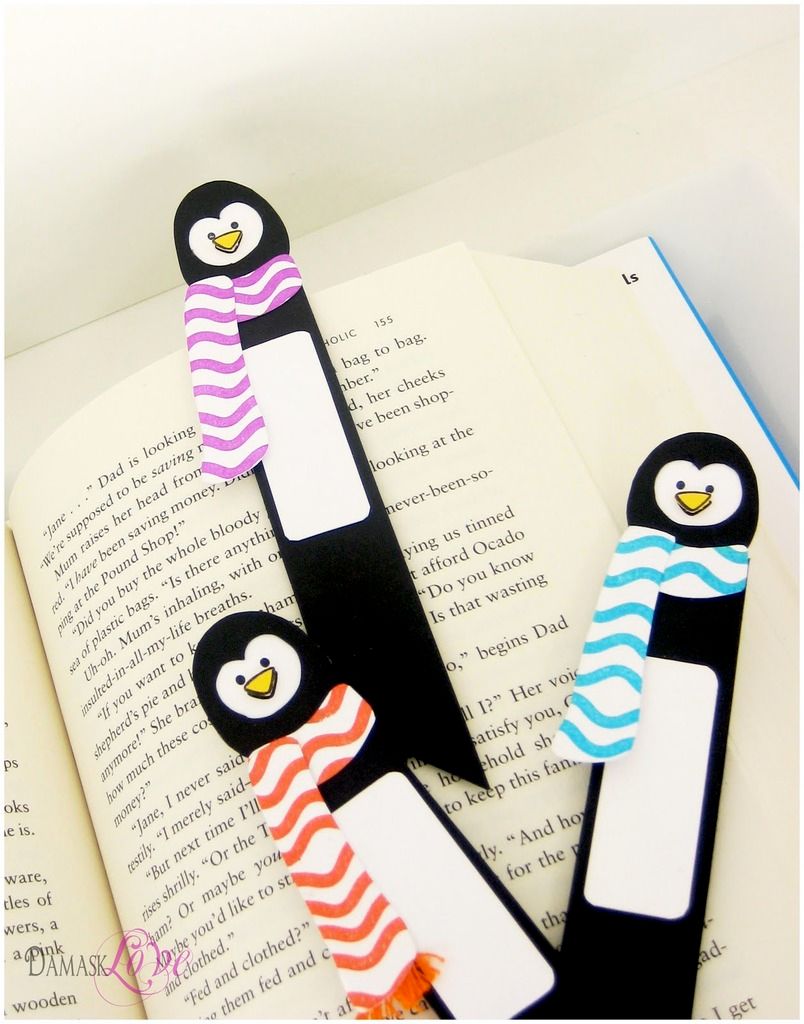 Oh gee, oh gosh, these chilly Penguin Bookmarks from Damask Love make me so happy! Don't be scared off by the amazing result of this DIY craft, it seems much harder than it is, and that's coming from a very non-crafty person. Just follow her easy instructions and you'll have a classroom full of cool bookmarks in no time at all.
Mini Snow Globes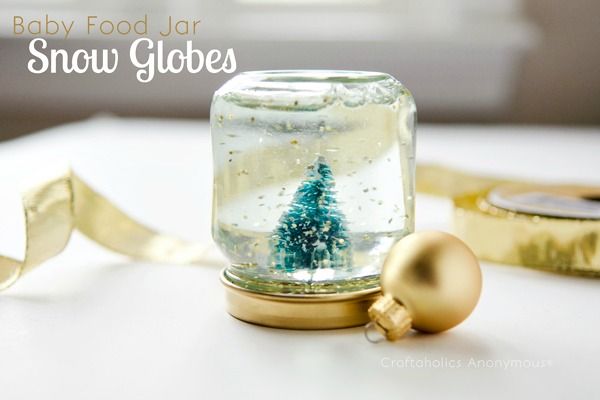 Let it snow with these mini snow globes from Craftaholics Anonymous — the perfect DIY gift for those of you who still have baby food jars laying around. Or, you can find small, inexpensive mason jars at your local crafts store when you pick up the mini craft trees and the few other supplies. I love that you can personalize these snow globes with small winter animals or little snowmen too. So pretty.
Tea Light Snowman Ornament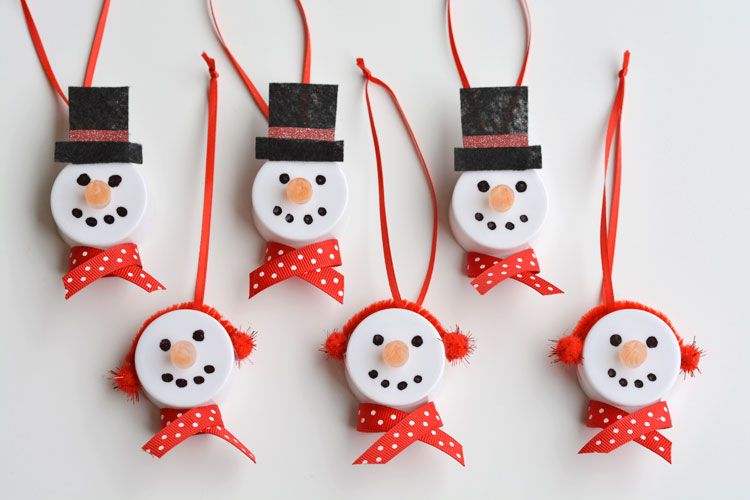 This Tea Light Snowman Ornament idea I found at One Little Project blog (also shown at top) is a brilliant use of battery-operated tea lights. With just a few inexpensive materials, and easy instructions, you and your child can make dozens of snowmen (and snowwomen) that kids can enjoy long after the snow melts.