If you're anything like me, the end of 2016 may have hoping that 2017 will somehow offer something better than where we feel we are now. However that's something that happens by planning and doing — not just hoping. Which is why finding inspirational 2017 planners may have even more meaning right now than it has in years past for lots of us.
There's nothing quite like opening the pristine white pages of a new day planner to make me feel like this year is going to be totally different and better than ever before. You know, the year I finish that novel, run my first marathon, change the world in small ways, achieve emotional equilibrium. And, oh yeah, have a baby.
So I searched for pretty, inspirational 2017 planners to fill with all my great expectations, (totally achievable, cough) life goals, and important dates too, of course. Because just jotting it all down is sometimes all the motivation I need.
CMP is an rstyle and Amazon affiliate
Related: One-word New Year's resolutions: The trick to making ones you can finally keep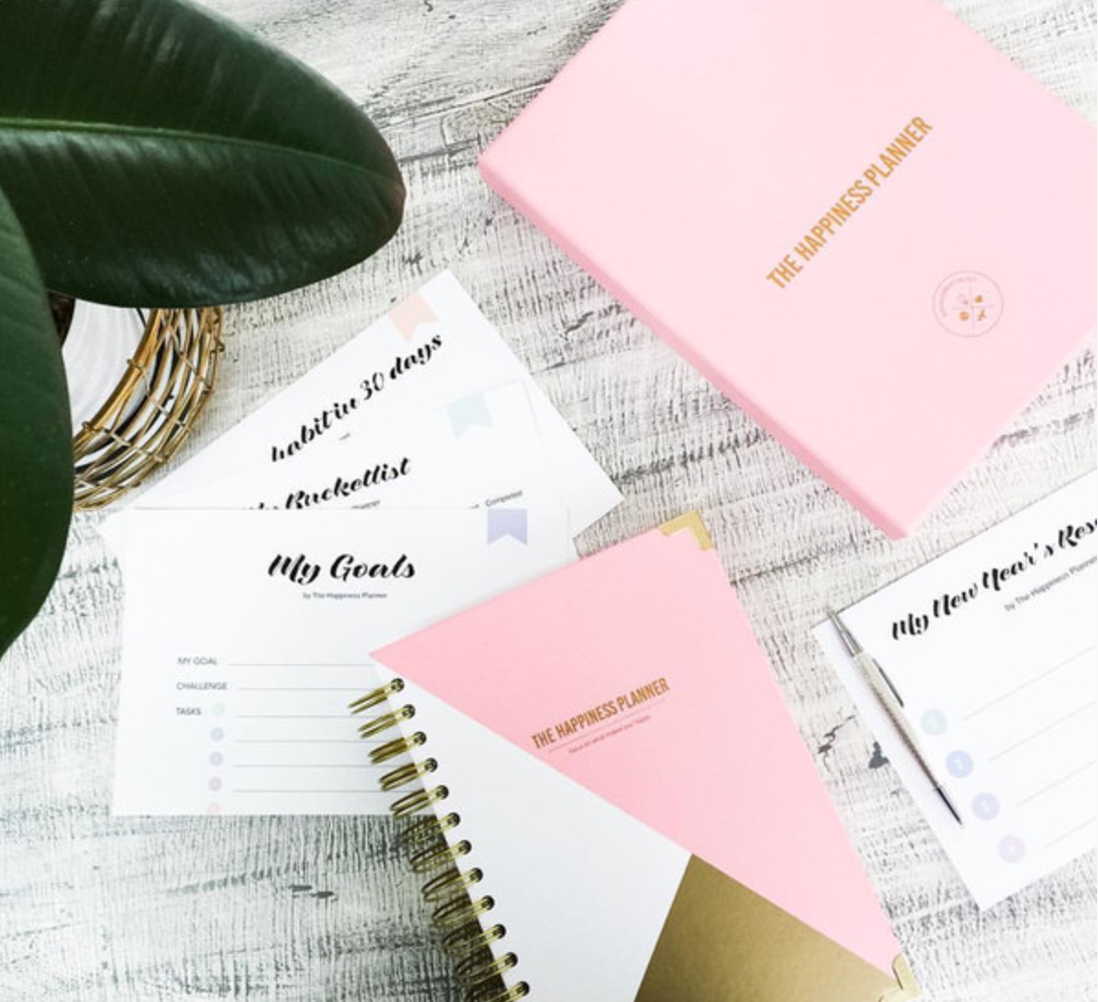 1 | The Happiness 100-Day Planner or the big 424-page Happiness Planner
This is one motivating, inspirational 2017 planner for the win. The larger Happiness Planner's life-optimizing features — like inspiring quotes, goal setting exercises, prompts for reflection, and much much more — are everything I need in 2017. Plus, when you purchase a planner, you get a set of printables for making New Year's Resolutions, bucket lists, a vision board — whoo! You'll also find several great color options, should pink not be your thing.
If the price tag on this one is steep, check out the more reasonable 100-day 2017 planner for about half the price which still packs a lot into a the pages and friends of ours have found wildly helpful. And hey, both are a lot cheaper than therapy. ($30, Anthropologie; $56, the happiness Planner)
2 + 3 | Inspirational 2017 Planners from Ice Designs 
Because, isn't this what we all want from a new year? This fun 2017 planner comes in a cool green that reminds us of 2017's Pantone color of the year — a symbol of new beginnings. Or check out the Throw Kindness Around…2017 plannerr also seen a top, which is a reminder we could all use right now. Now, go get 'em! ($21, Icey Designs on Etsy)
4|  Eccolo Let the Adventure Begin Inspiring 2017 Planner 
I had this same quote on some of my wedding decorations, and I'll tell you, it's been one of the more accurate pieces of wisdom from that day. In a good way. So I love having it on a planner like this one from Eccolo to remind me to get ready for whatever adventure is next. Plus, I personally find the spiral notebook convenient since I can spread it out on my desk and see my whole month in front of me. Convenient and only a little bit overwhelming. ($25.99, Amazon)
5| Simple Seize the Day 2017 Planner 
I'm loving this Simple Seize the Day Planner, specially since it has such an inspirational quote right on the cover: Between tomorrow's dream and yesterday's regret is today's opportunity. Hey, if anything says motivation, it is a daily reminder to seize the day. ($28.76, Mochi Things)
Related: An easy way to get your family organized in one simple step.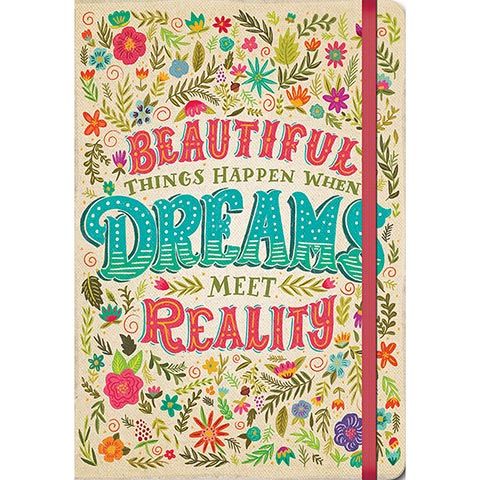 6 | Beautiful Things Inspiring 2017 Planner
This pretty 2017 planner doesn't hold back on either optimism or boundless cheer, which is a good reason I may need this journal in my life right now. Plus, I'm happy that emerging artists Marisa Redondo and Shauna Lynn Panczyszyn are the ones who created this happy message. ($15.99, Calendars.com)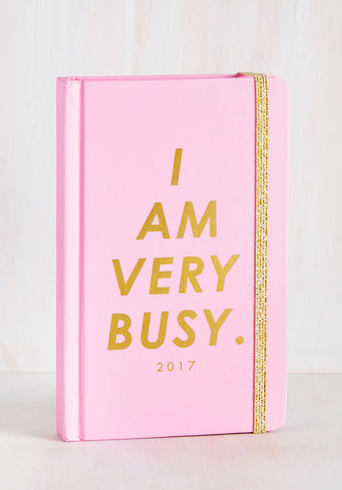 7 | I Am Very Busy 2017 Planner 
Somehow this inspirational 2017 planner, aptly called "Flex Your Hustle," manages to make me feel weirdly happy about everything going on in my life, and not overwhelmed by it. Your mileage may vary. If it's any help, it comes fun stickers, from pizza and donuts to self-affirmations (Like "don't eat all those donuts?" Hm…) and fun, full-page pictures to get you inspirated about planning out each month and totally owning 2017. ($14.99, Modcloth)