Look, I'm never turning down that heart-shaped box from the drugstore, but nothing says I really, really love you like artisan chocolates made with natural ingredients, crazy good chocolate, and somebody's hands instead of a machine.
Trust me, these fancy chocolate boxes are all so impressive, you really can't go wrong with any one of these. Because, chocolate. And, let's just say, it's a lot less messy in the bedroom than, uh, raw oysters.
Related: 16 creative, inexpensive Valentine's Day gifts for him, all under $35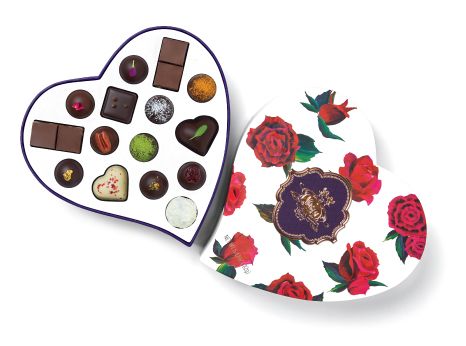 Vosges is my personal favorite chocolatier of all time. This 17-piece collection includes a wide range of unique chocolates, truffles, and bites that will take you on a tour of heaven. I love their unusual flavor combinations, like the Black Pearl Truffle that includes pink Fijian ginger, fresh wasabi, matcha, and 62% dark chocolate. I can totally vouch for that one. You can check out the entire Valentine's line, but I think this heart box is darling. ($55, Vosges Haut Chocolat) We're sorry, but this item is no longer available.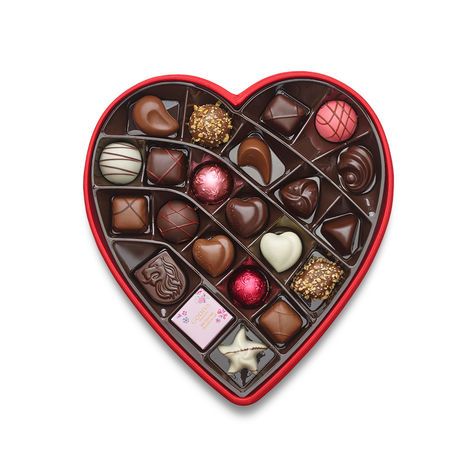 Godiva just feels so glamorous, doesn't it? I love this 25-piece satin heart box, and how their website details exactly which pieces you're getting, so your special someone won't bite into that unfortunate square of orange cream. Not that Godiva even makes those. And if you live near a mall, you can pick one of these boxes up in person and skip the shipping charges. ($75, Godiva.com)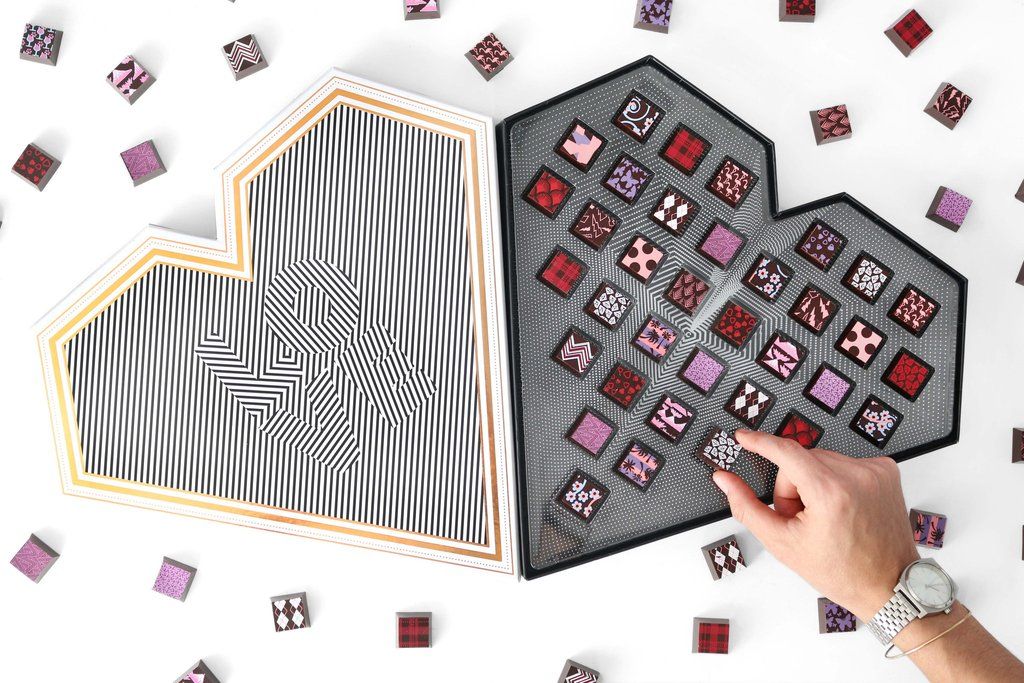 It's hard to imagine a prettier presentation than this beautiful, artistic heart box filled with 35 signature truffles in Valentine-y colors (also shown at top). Fancy flavors include raspberry rose, pink crystal salt, and strawberry champagne. The names alone sound indulgent. And that gift heart is pretty enough to hang on the wall. After eating all the truffles, of course. ($99.95, Compartes.com)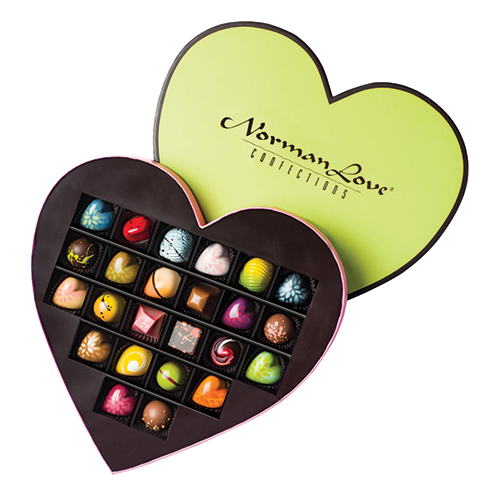 This stylish box from the Florida chocolate artisans includes 10 hearts from Norman Love's Valentine's collection and 14 randomly selected chocolates from their signature line. Think flavors like white chocolate mint, peanut butter marshmallow, jalapeno hot chocolate, and tiramisu. Love this one for someone who likes adventure and whimsy more than gooey romantic gestures. ($55, NormanLoveConfections.com)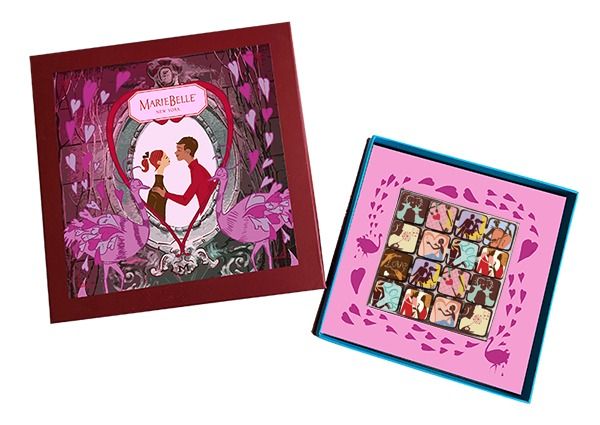 This company is obsessed with rare single origin Criollo cacao beans and accenting this natural deliciousness with the finest flavors. Indulge your honey with this pretty 16-piece Caramel Box, which includes buttery caramel in three mouthwatering flavors: Chocolate Caramel, Italian Espresso, and Fleur de Sel. Yum! ($40, MarieBelle New York)
Related: Condoms for Valentine's Day that give in (ahem) more than one way
This giant box of chocolate glory includes the requisite gourmet heart-shaped box full of out-of-this-world truffles, plus chocolate bars, chocolate sauce, chocolate-covered nuts, and more. Sure, it's pricey, especially compared to some of the other fancy chocolate boxes on this list, but look at everything you get! I'm feeling so ready for a chocolate coma right about now. ($165, ElbowChocolates.com)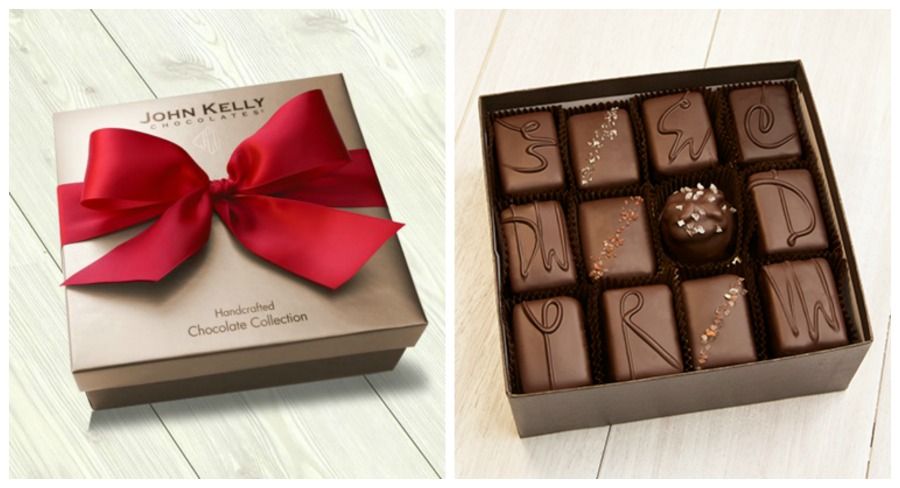 These signature chocolates may not be coated in gold or spray painted to resemble jewels, but the cross-sections of each flavor left me drooling on my keyboard. Think traditional chocolates kicked up a notch and handmade with great attention to detail and natural ingredients. Dare I say this chocolate looks… meaty? This collection includes two each of their 12 most popular flavors. Sign me up for the semi-sweet chocolate with caramel and Hawaiian Alaea sea salt. And, you know, everything else. ($90.25, JohnKellyChocolates.com) We're sorry, but this item is no longer available.

I like this box because it's deceptively simple and very pretty in that bright satin heart, a classic Valentine's gift with a bigger payout once your giftee takes a bite. That Single Note Malt Whiskey Truffle is speaking my love language. ($32 and up, FransChocolates.com) We're sorry, but this item is no longer available.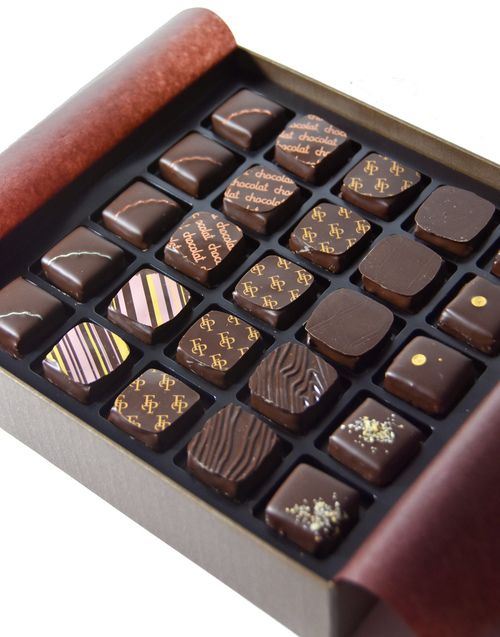 Yes, they have a heart-shaped box for Valentine's Day, but it only has two flavors, and my tongue needs more adventure. Heh. This signature box, includes 25 assorted chocolates in captivating flavors like a rosemary-infused ganache with handmade pralines and caramelized peanuts. If you live in Manhattan and really crave something heart-shaped, you can pick up their Macaron Heart Box, which is too fragile to ship and too beautiful to eat. Kidding. Really, really kidding. ($52, Payard.com)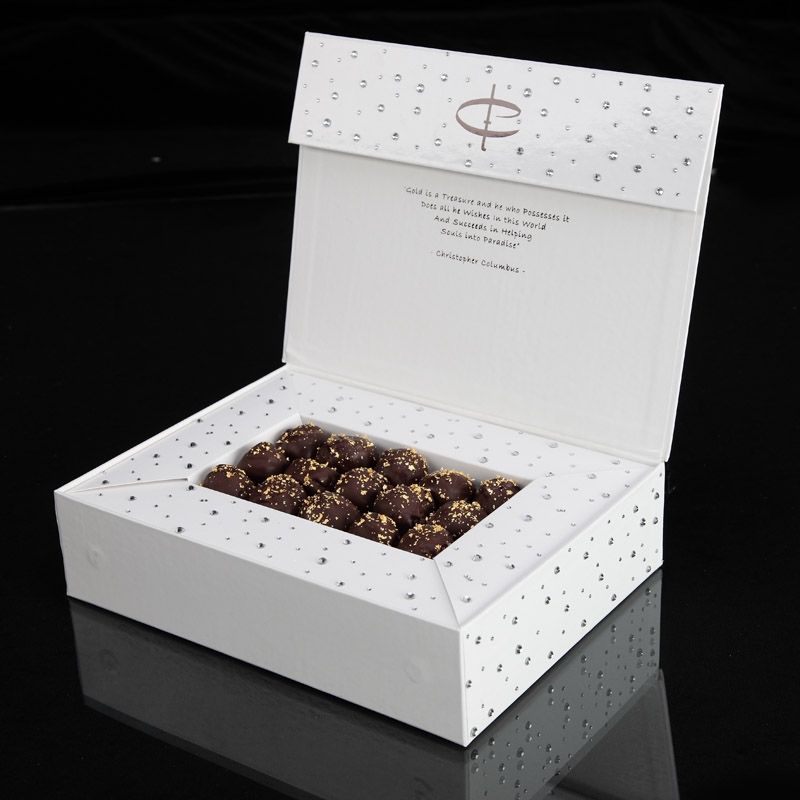 Okay, so this one is clearly a Pretty Woman-style splurge, but I just couldn't resist. Because, these champagne and ganache truffles are covered in edible, pure 24-carat gold and presented in a box covered in Swarovski crystals. Hey, we can dream, can't we? (about $240+, ships from England, The Chocolate)