Looking for ways to spoil your guy rotten this February 14, without breaking the bank? Lucky for you, we're kicking off this year's Valentine's Day Gift Guide with some really cool, creative, and inexpensive Valentine's Day gifts for him.
Even though the gifts are all under $35, he's sure to appreciate any one of these. Nothing ho-hum here.
So, have fun spoiling! And reaping the benefits (wink).
CMP is an rstyle affiliate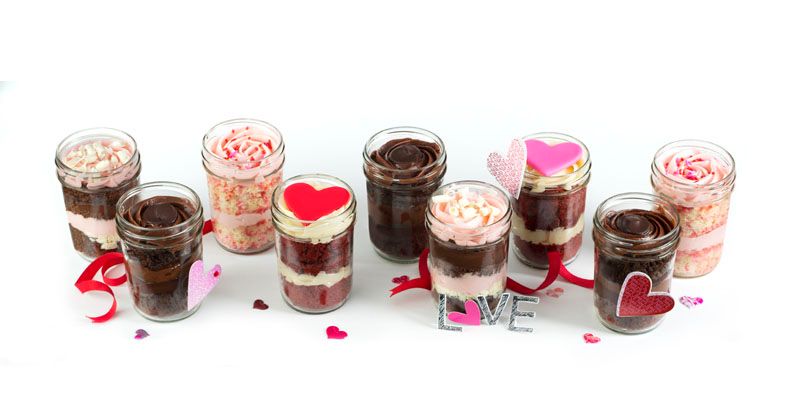 Chocolate Chambord, Amaretto Chocolate Hazelnut, Maple Bacon Whiskey — these flavors and more can be his no matter how far away you'll be on Valentine's Day thanks to the alcohol-infused cupcake jars from Wicked Good Cupcakes. And if your sweetheart lives in the same house, that means you get to share! If you're not imbibing for any reason, the shop also has regular cakes and pies in jars, brownies in jars, and gluten-free cupcakes in jars in a variety of amazing flavors. I've tried the gluten-free ones myself, and they truly are addictive. (Wicked Good Cupcakes, starts at $19.95/2-pack)
We love the irreverent, high-quality bath and beauty products from Badger Face Beauty, and this two-pack just for dudes is no different. You get one lip balm complete with your choice of hilarious custom labels, plus a eucalyptus and cedar lotion bar guaranteed to "enhance his lumbersexuality." Whatever that is, sounds good to us. Just consider whether you want to click over right now if kids are peeking over your shoulder. ($11.89, Badger Face Beauty on Etsy)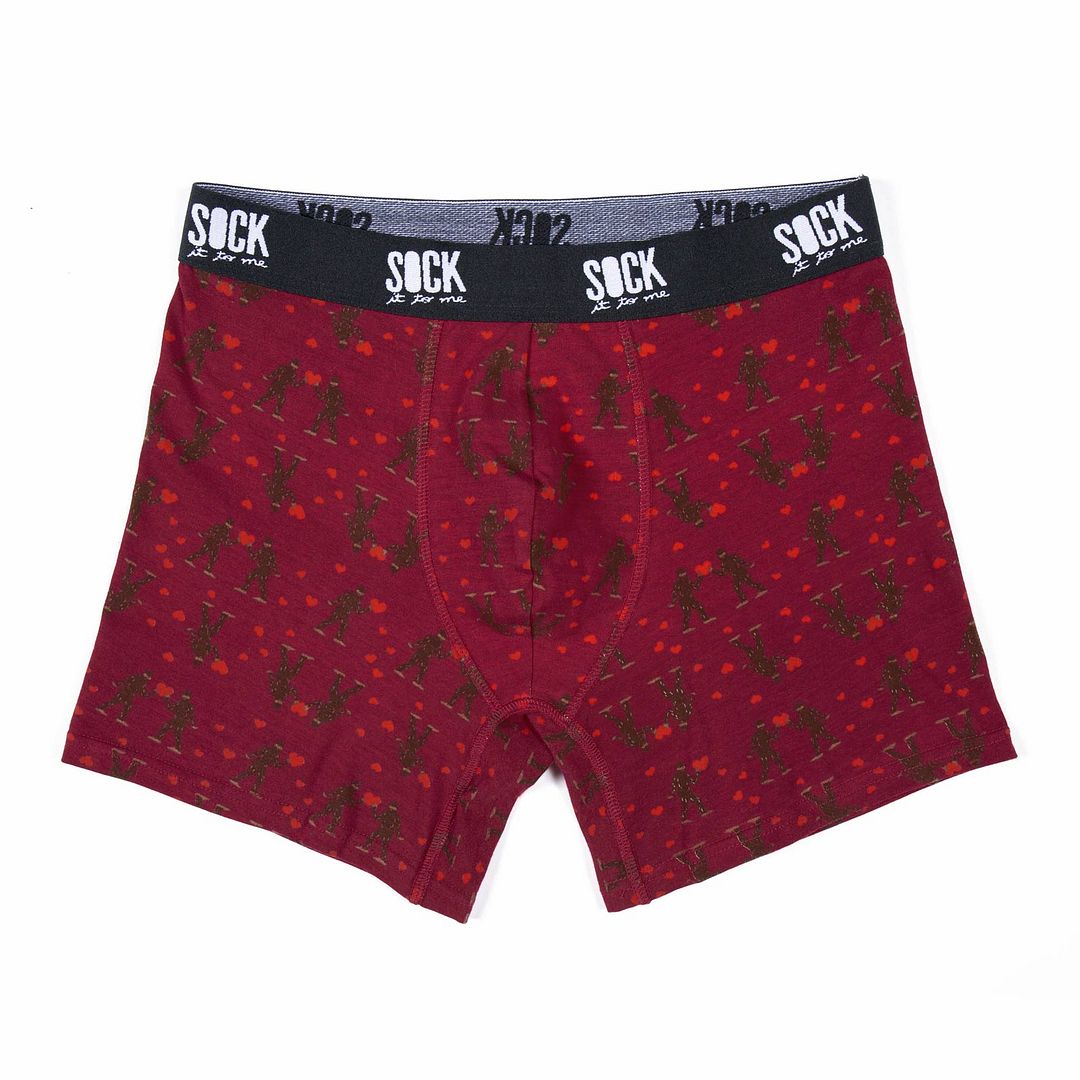 These boxers are made of super soft jersey for comfort, support, and breathability. And, hey, you get to see your guy looking his best with adorable Sasquatches all over his butt. That's a win-win situation. ($18, Sock It To Me)
Related: So many more inexpensive Valentine's Day gifts for him, all under $50.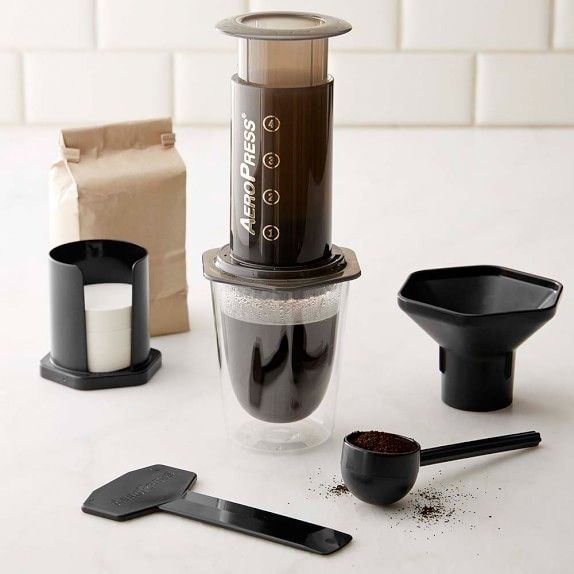 This handy gadget not only makes one of the best cups of coffee around, the portability makes it perfect for business or leisure travelers. Add a bag of coffee, a big red bow, and a sexy note about staying up a little later than usual tonight. ($33.90, Amazon)
Gin is making a comeback, and this Eden Mill Love Gin from a Scottish craft brewer will knock his socks off. With notes of rose petals, hibiscus, juniper, coriander, vanilla, and green fruits, it's sure to kick Valentine's Day cocktails up a notch. And it comes in a pretty ceramic bottle that will look handsome on his bar. Clink those pink cocktails and love the Love. ($34.16, Master of Malt)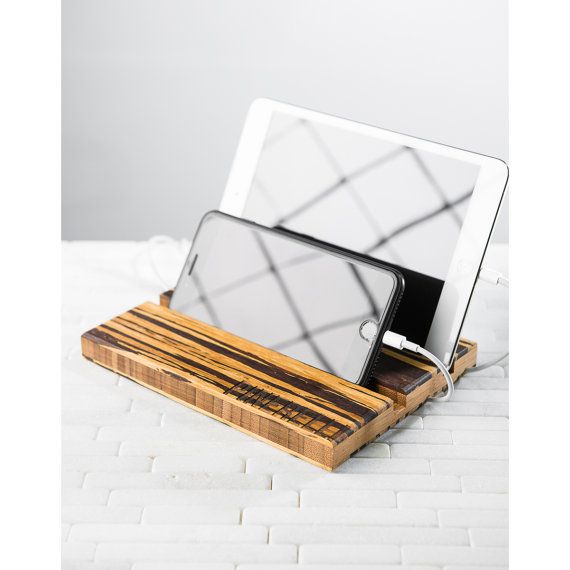 My husband can never find his phone, and if he can find his phone, he can't find the cord. Considering his love language is basically me sweetly finding his lost stuff for him, there's something to be said for a simple but stylish docking station for phones and tablets. This one is handmade of renewable bamboo and finished with beeswax oil, and the initials or, uh, pet name of your choice. It also makes a great place to leave him a little love note every day in a place where he'll be sure to see it. ($36, Left Coast Original on Etsy)
If you're looking for something free and super fun, check out these free Sexy Sticky Notes printables from The Dating Divas. They even have instructions for how to print directly onto the sticky notes you already have, so you'll soon be hiding naughty notes in his briefcase, on the bathroom mirror, and stuck to the coffee maker ("I'm hot for you," right?). Bonus points for wearing something lacy and red to follow through.

Mugs are a daily reminder of warmth and love, and this You're My Favorite one says it all. Fill it with mighty fine coffee beans, a glittering collection of his favorite wrapped chocolates, or a rainbow of pens — if your honey goes through pens like mine does. ($18, Define Design Etc. on Etsy)
Related: 19 of the coolest, non-candy Valentine's Day gifts for kids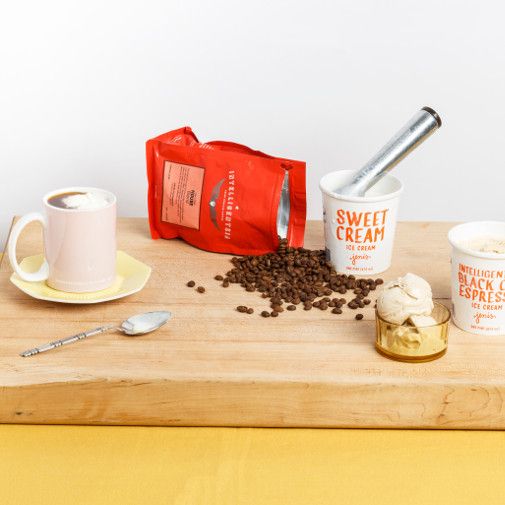 We called Jeni's Splendid Ice Cream "possibly the best in the country" because the flavors are game changers, each created with whole natural ingredients and none of the bad stuff. They have tons of gifting options, from a Pint Club to this cool kit pairing two of Jeni's ice creams with a bag of direct trade, whole bean coffee from Intelligentsia House. Their flavors go way beyond vanilla and chocolate — ever tried Hot Toddy Sorbet or Middle West Whiskey and Pecans? They do say the way to a man's heart is through his stomach. (Jeni's, $12, and up. Intelligentsia kit is $32.)
I used to get my husband framed pics, but they gathered dust, cluttered his desk, and never got switched out. So you can understand why I adore this stylishly simple Wood Block + Prints, which comes with an elegant wood block and 12 textured prints through which your dude can easily rotate to see years of your love and any dogs, cats, or adorable babies who share your life. ($25, Artifact Uprising)
Related: 14 sweet and modern Valentine's Day gifts for babies
My husband and I both love Star Wars and boutique colognes, so I know he'd be happier than a Wookiee with a bowcaster to receive any of these elegantly packaged, officially licensed Star Wars colognes. Whether you go with Revenge, Galaxy, Droid, Light Side, or Dark Side, he'll smell out of this world. Heh. Note: It ships from England, so order quickly! Amazon, how do you not have this in the States yet? (starting at $25.14, Fragrance Direct)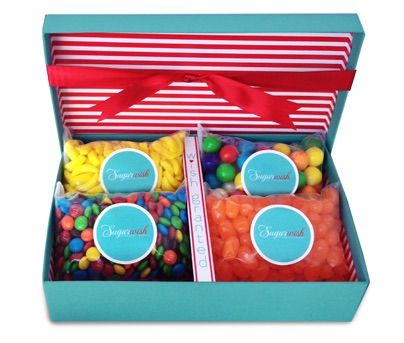 If your sweetie is far from home on Valentine's Day, you can alway send a Sugarwish. All you have to do is choose how much candy you want to send and which e-card best describes your feelings — may we suggest, You Are Un-BEAR-ably Hot! Then, your valentine gets to select his favorite candies from over 80 yummy choices. Easy and sweet! (Sugarwish, $16.50 and up)
Related: 31 of the absolute funniest Valentine's Day cards, for sweethearts with a sense of humor.
Okay, so when you think romance, you probably don't think Game of Thrones…except for the hard won passion between Khal Drogo and Daenerys Targaryen. These snappy cufflinks will remind him that your love is eternal, and that you would probably eat an entire horse heart for him, if he asked nicely enough. ($17, Over the Moon Bridal on Etsy)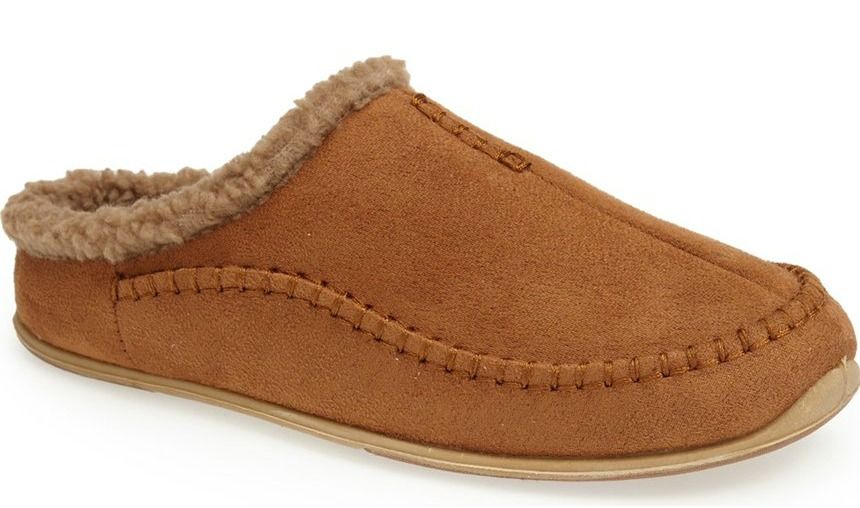 Nothing says love like warm, cozy feet. Well, except for taking off the slippers to slip into bed and get, er, slippery. These Nordic Slippers from Deer Stags look sharp, are on a great sale, and provide maximum cushioned comfort. ($21.90, Deer Stags at Nordstrom)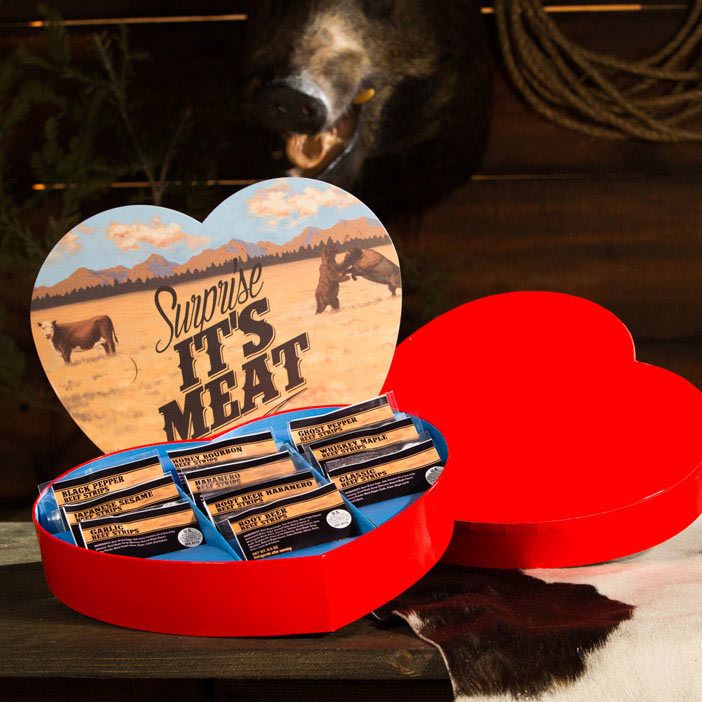 Provided your dude isn't a vegetarian or vegan, meat is probably his love language. This Jerky Heart delivers. Imagine his face when he opens the classic heart-shaped box and finds a sign reading, "Surprise, it's meat" plus 10 kinds of delicious jerky, including flavors like Root Beer Habanero and Honey Bourbon. ($29.99, Man Crates)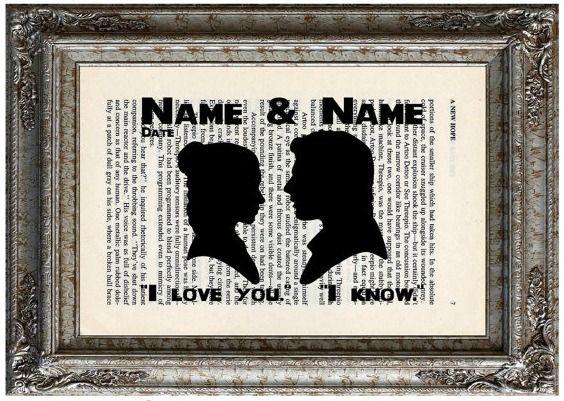 If you and your favorite scruffy looking nerf herder swoon over "I love you" / "I know," then this is the perfect gift to remind him of your big-as-the-galaxy love. This Princess Leia and Han Solo print is custom-made for you, with the names and date you provide. You can even choose from over 40 books and have it printed on the upcycled page. This one is for the real romantics. ($17, EcoCycled)