'Tis the weekend to make those classroom valentines if you haven't already (ahem, like me and my boys). But no worries: Sometimes being a procrastinator works in your favor. For example, edible gifts shouldn't be made more than a couple of days ahead of time, and since homemade goodies are our favorite way to show the love, we're actually right on schedule. Phew.
If you're with me — because you're a procrastinator, prefer giving Valentine's Day food gifts, or both — you're in luck. Over on Cool Mom Eats we have tons of easy Valentine's Day treats for the classroom that you still have plenty of time to make.
Top: Valentine's Day Tic-Tac-Toe Snack | Sippy Cup Mom
Related: Need allergy-friendly ideas and options? We've got those too!
 Teddy Grahams holding Candy Hearts | Hello Wonderful
It's hard to pick just one favorite of these 12 fun and super easy Valentine's Day treats for the classroom. I mean, can you think of a more genius way to use Teddy Grahams (above)? And I was totally surprised by the clever way that Melissa at Sippy Cup Mom made her Valentine's Day Tic-Tac-Toe Snack (top). It may not look like it, but they will not make a mess in the classroom.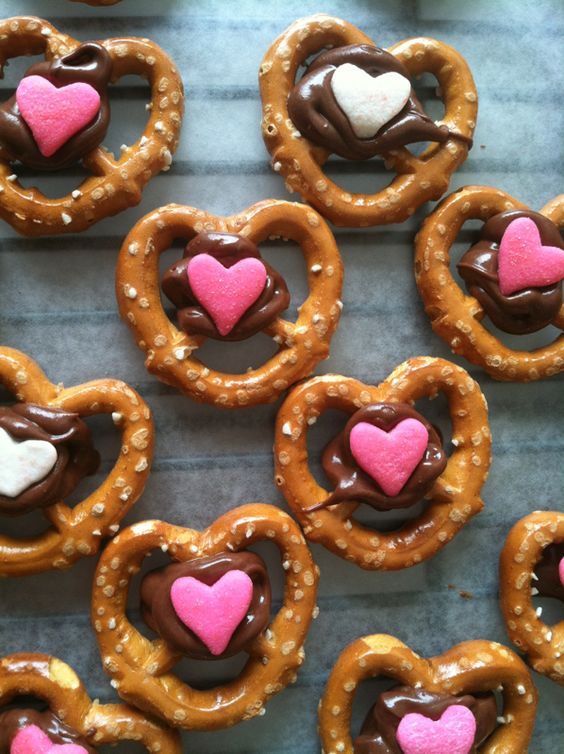 Cutest Chocolate Covered Pretzels | The Paper Piñata
There are also tons of ideas on this list of easy Valentine's Day treats for kids that work for the classroom. Marshmallow pops? Love! And the Chocolate Covered Pretzels that Jane found at The Paper Piñata (pictured) look so much nicer than you'd expect from a recipe that comes together that quickly and easily.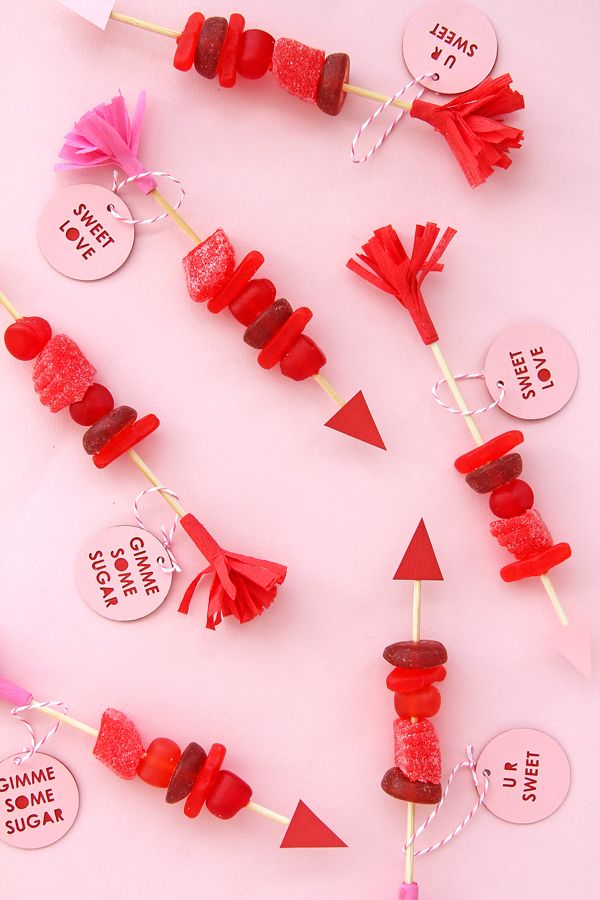 Candy Arrows | A Subtle Revelry
If you and your kids are more into crafting than cooking and baking, one of these easy edible Valentine's Day projects could be fun. I found Marshmallow Petit Fours that make me swoon every time I see them and Candy Arrows (pictured) that are so clever.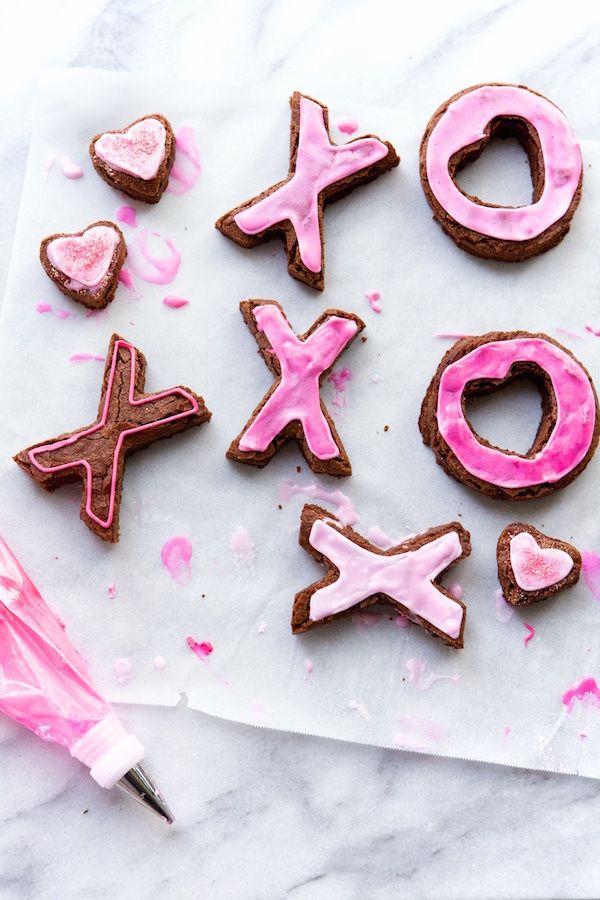 X & O Brownies | Camille Styles
And of course, you can just bake a simple pan of brownies — the easiest of all home baking projects — and pretty much call it a day with one of these Valentine's Day dessert ideas using brownies. Because what better way to spread the love than heart-shaped chocolate?