Looking for the best romantic movies streaming on Netflix? We've got you covered!
If you're spending Valentine's Day at home thanks to kids, colds, or cantankerous weather, and you've got a sweetheart who does the RomCom/RomDram thing, heads up for plenty of choices.
Especially number 10, and I mean it.
(Anybody want a peanut?)
Related: Dozens of last minute Valentine's Day gifts. It's not too late!
Instead of popcorn, try some creme brûlée, and savor the delightful feeling of cracking it with a spoon while watching this enchanting French romance. It's sophisticated, fun, and quirky and worth a rewatch if it's been a while.
Set in Montmartre, it follows shy waitress Amelie as she decides to change the lives of those around her for the better and ends up falling for a monsieur just as peculiar as she is.
See it now because it's about to come to Broadway and it's sure to make a water cooler conversation comeback!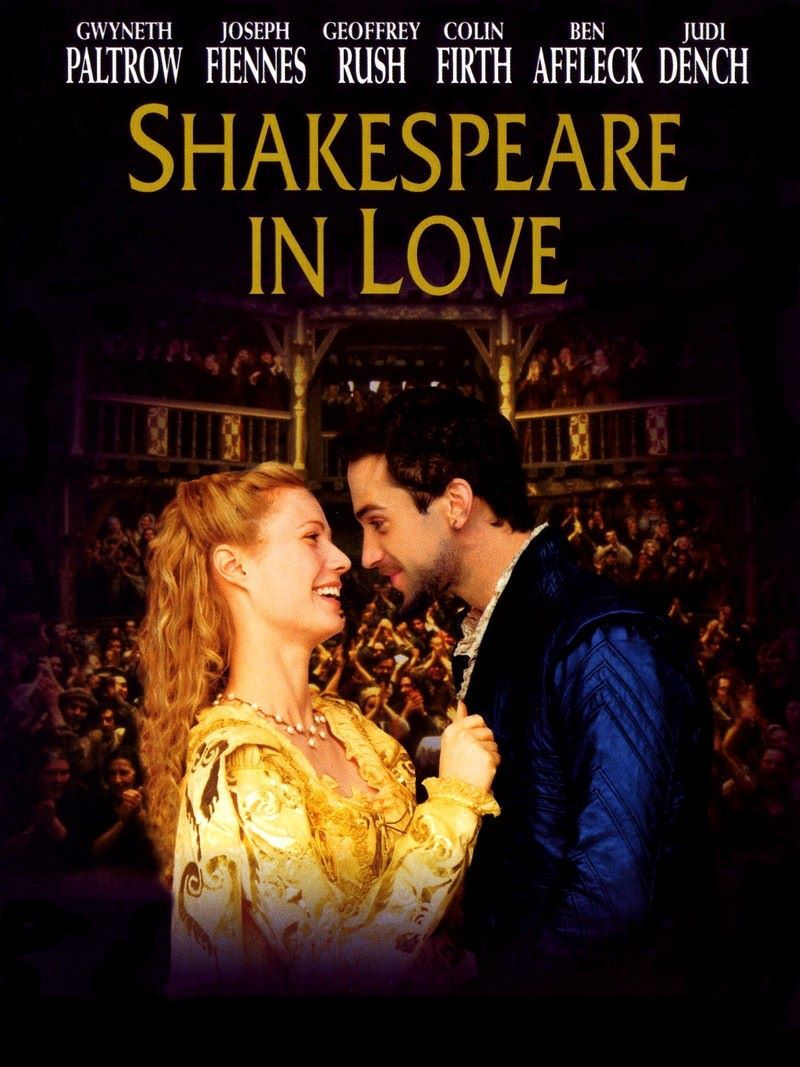 Remember that time Gwyneth Paltrow got an Oscar, before she recommend $9,700 heated leather loungers for holiday gifts? That was 1998!
Shakespeare in Love won seven Oscars, in fact, and the entire world fell in love with it for good reason. You get Shakespeare, romance, rebellion, lush costumes, and open-shirted Joseph Fiennes brooding over quills. And I seem to remember a pretty hot tumble in yonder sheets.
Full disclosure: My favorite romance is the Keira Knightley Pride & Prejudice, which isn't currently streamable on Netflix. (You can rent it on Amazon video for $3.99, however.)
If you're sticking with Netflix — and free streaming movies for Valentine's Day to save your pennies for better chocolate — Jane Eyre scratches the same romantic historical fiction itch, albeit with a more Gothic twist to go with the gorgeous scenery and costumes. Oh, and big bonus in brooding, tortured Fassbender. I love how they have to really earn the kiss in period dramas.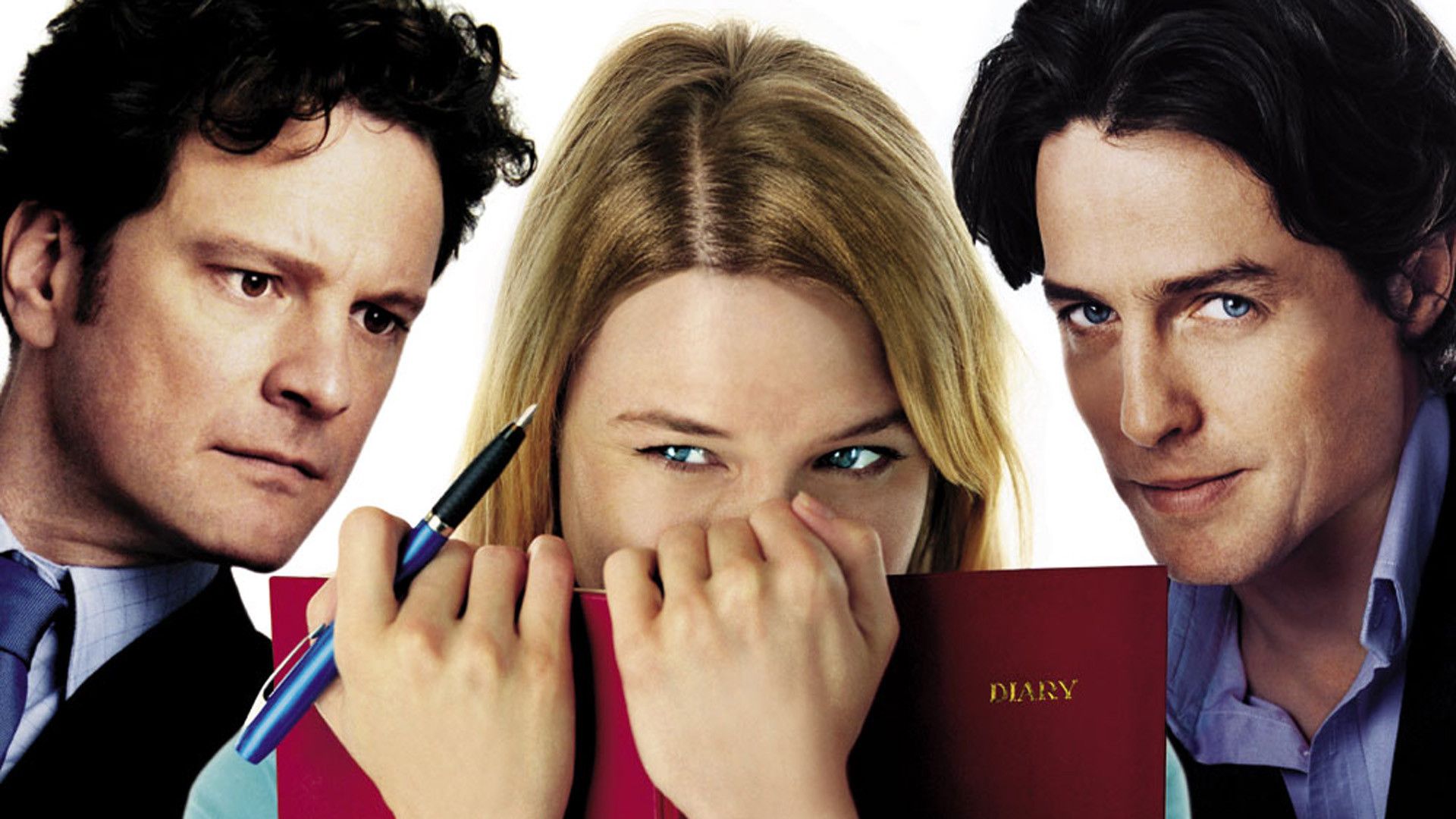 Not only is this a fantastic RomCom retelling of Pride and Prejudice, but it's also got a heart of girl power, self-confidence, and friendship. You get Hugh Grant and Colin Firth, each doing what they do best, and in between them is Renee Zellweger as Bridget Jones, who's entirely herself in the best possible way.
I wore grooves in my old DVD and still quote it constantly. Don't even get me started on that kiss in the snow.
More Brits!
This beloved Christmas-themed romance follows 10 separate stories as they interweave for better and for worse in London. Highlights include airport scenes that will leave you cry-smiling, Hugh Grant as the Prime Minister dancing at Downing Street when he thinks he's alone, and Andrew Lincoln gutting your heart with a series of heartfelt signs about unrequited love.
Pro tip: A box of good chocolates (and, hey, we've got those too) might help with all the feels.
The 1998 version of Dickens's classic story is hotter than you'd expect. Ethan Hawke is a poor and tortured artist, Gwyneth Paltrow (yes, she's here again!) is the cruel society girl he's in love with, and the crazy old lady is always saying, "Chickaboom!" which may be the best part of all.
The soundtrack is a standout by the way. Honestly, even as a devout reader of classics, I was never a big fan of Great Expectations until this movie — and I still play the CD.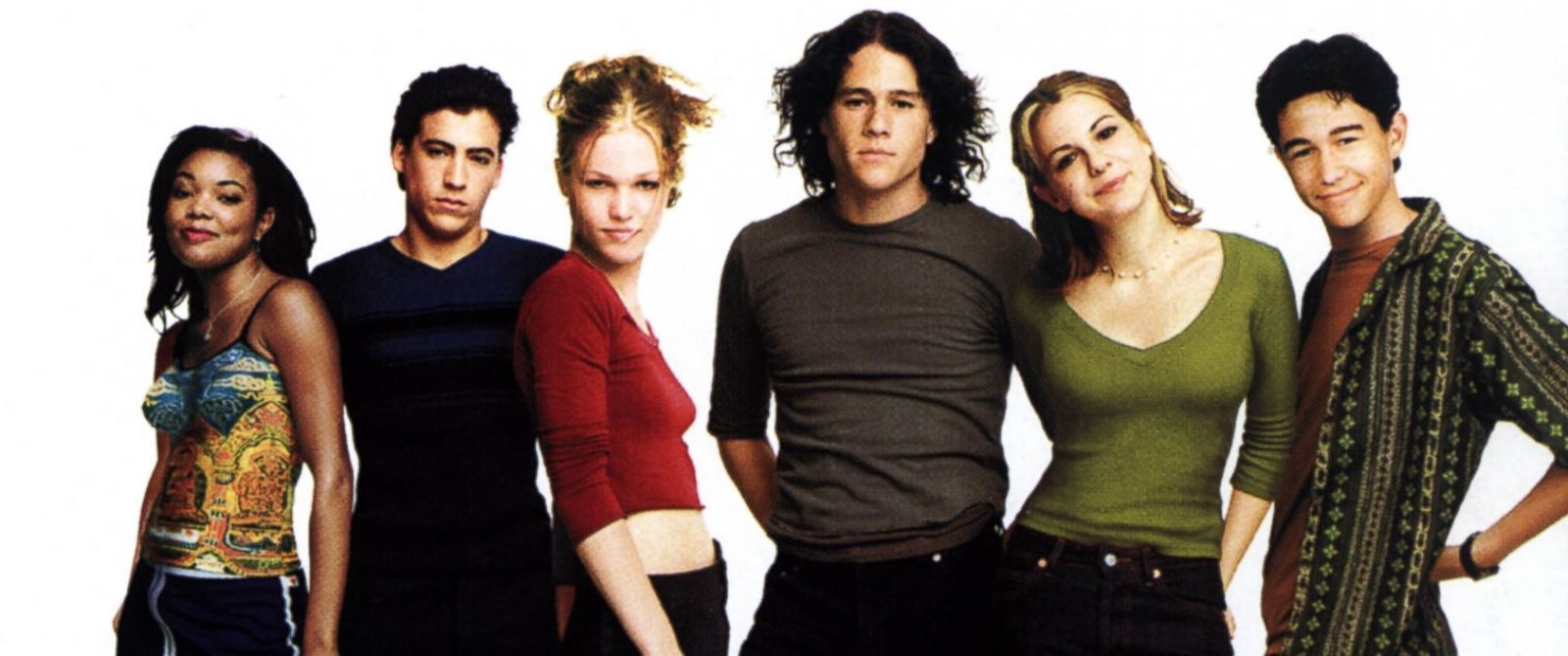 So I may have seen this one in the theater three times when it came out and now own my second DVD. Ahem. If you're looking for an irreverent teen retelling of Taming of the Shrew with a fantastic soundtrack, you've found it. Although I'm always sad when I see Heath Ledger, who is at his best here merging rebellion, heart, and that fiiiine accent.
There's nothing I don't love about Clueless. The style, the music, the hilarious lines, the casting…but don't forget that this is actually based on the classic Emma, and in the end, the adorable gal gets the adorable young Paul Rudd.
Okay so this is definitely not one of your classic romantic movies for Valentine's Day,, but it happens to be one of my very favorites.  You get Christina Ricci with a pig nose, James McAvoy as a con man with a heart of gold, Reese Witherspoon as a bitchy barmaid, and all sorts of fantastic magic and hijinks. And that kiss at the end: Totally worth it. Swoon.

Is there a more perfect love story to stream on Netflix for Valentine's Day than The Princess Bride? Action, adventure, tragedy, magic, pirates, heroes, giants, twoo wuv.
It's possibly the only romance that everyone in the world loves — unless there's a dark pit where their heart used to be. And if that's the case, I really hope you're not spending Valentine's Day together.
Check out the romantic movies category on Netflix for more streaming movies you might love.