In the age of "alternative facts," it's no surprise that classic dystopian novels, which encourage readers to take a critical look at things, are dominating bestseller lists right now.
While dystopian literature has always been popular with middle and high schoolers — probably because adolescence is a time when kids start focusing on their individuality and independence, questioning authority, and caring more about issues in the world — since January of this year, sales of the quintessential dystopian book 1984 has spiked, putting the 70-year-old George Orwell novel at the top of the Amazon bestseller list.
Other classic novels warning of oppression, propaganda, and government control have had a boost in sales too. Things that make you go hmm…
Related: 11 inspiring children's and YA books about historic women for our girls — and especially, our boys.
So, starting with 1984, we've compiled a list of what we feel are the 5 most important dystopian novels (or series of novels) for tweens and teens that we hope will inspire our kids to become critical thinkers and positive doers.
CMP is a rstyle affiliate
First published in 1948, this novel tells the story of a bleak life in the year 1984. Citizens live under constant surveillance by "Big Brother," their language and actions are controlled, and individuality is frowned upon.
I still remember vividly being really freaked out (though, in a good way) when reading 1984 in high school in the early '90s. For the first time, politics and world issues were on my radar — America was in the Gulf War, there was rioting against police brutality, and I would soon be able to vote in my first presidential election. Add in the Grunge era of music, and oppression and authoritarianism felt like a real threat. But 1984 made me feel that I could fight the power, and that was an empowering feeling.
I'd personally recommend this one for teens 15 years and older. There's some violence and mild sex scenes, but it's the tense oppression that may be too intense for younger teens.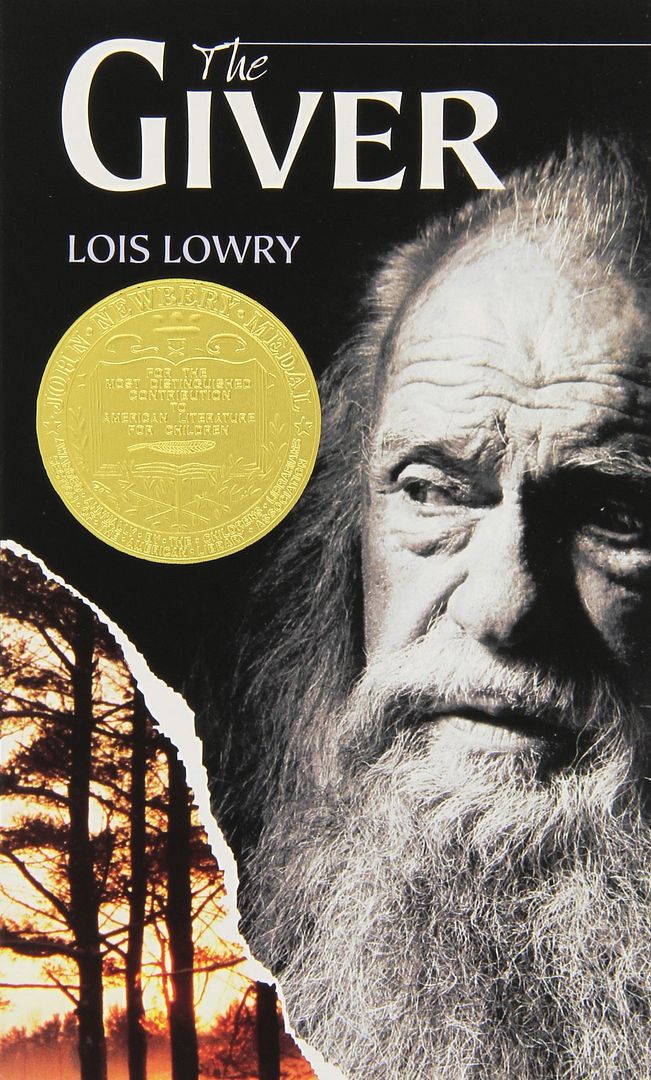 This Newbery Award winner, written in 1994, is an excellent choice for a tween's first dystopian novel. It tells the story of Jonas, a 12-year-old boy who lives in an utopian society where everyone is the same and nothing "bad" happens. Readers soon discover that the so-called perfect world is not so perfect after all, especially when it takes away personal freedoms.
There's one disturbing scene involving euthanization of an infant, which (understandably) might be hard to process for younger children, but I think many middle schoolers will love The Giver because the message of being unique is one that may resonate with that age group.  
This book was my daughter's favorite reading assignment in 6th grade. She read ahead and finished the book in a couple of days because she was so eager to discuss it with me. So, I reread it to refresh my memory and we had some really excellent discussions about individuality and learning to accept the good and the bad of life.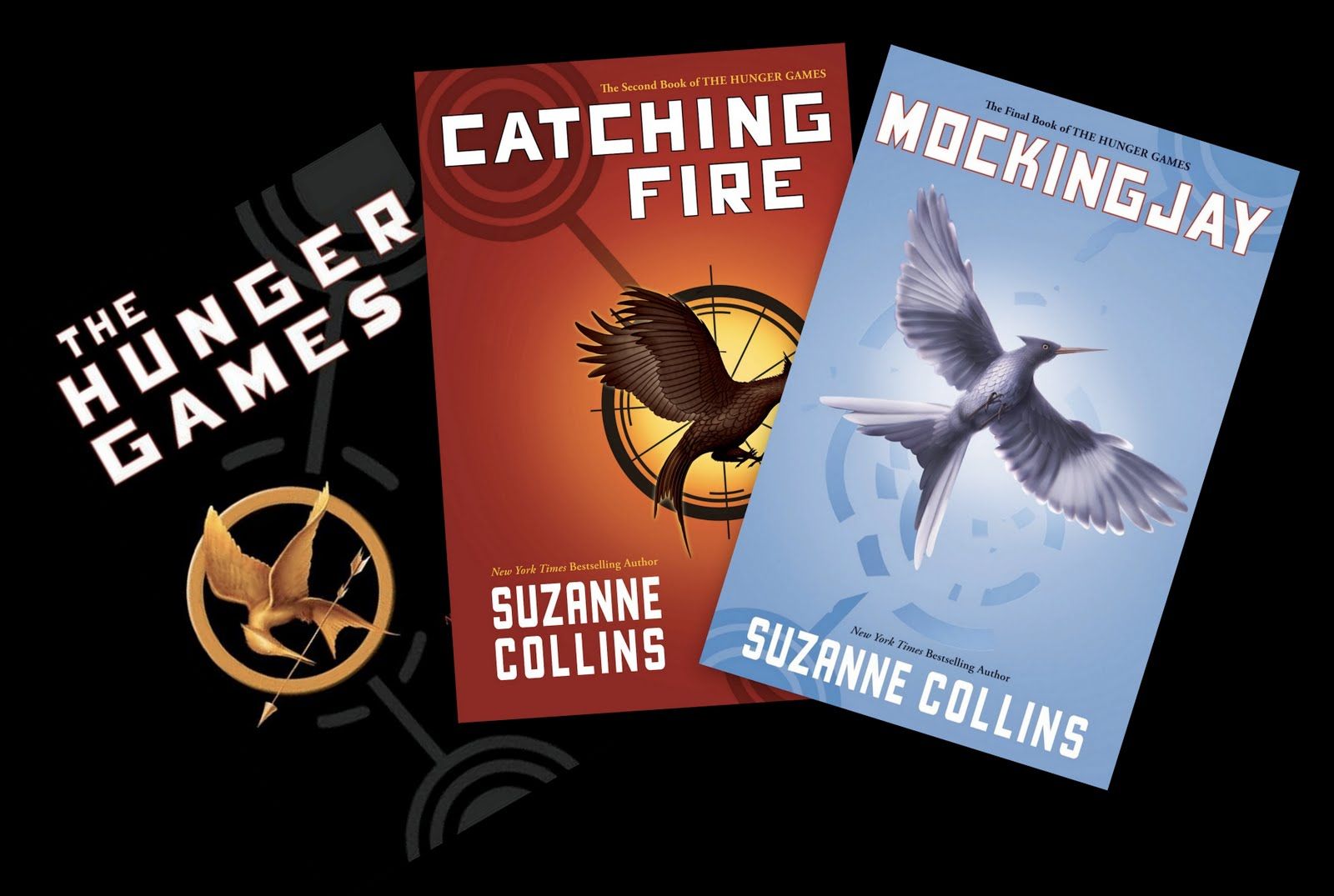 The Hunger Games trilogy is an standout series and, as we all know, pretty popular film trilogy about a post-apocalyptic society controlled by a wealthy government. While there is violence and a televised killing game (May the odds be ever in your favor…), the story is carefully and thoughtfully written so that it never feels gratuitous. There's an underlying lesson that kindness matters and is much more powerful than hate, which is an important message for young teens.
Readers, especially our fierce girls, will love the strength and integrity of the protagonist Katniss Everdeen. My daughter read the entire series when she was 12 and it's still one of her favorites.
Related: 10 graphic novels loaded with girl power. Let's hear it for more Roar!
Another trilogy with a strong female protagonist, Divergent is a good choice for young teens. This series tells of a post-apocalyptic Chicago where all 16-year-olds are given an aptitude test to be grouped into factions based on their disposition. Some, however, don't fall into one group and are labeled "divergent," which, uh, isn't a good thing. All have to decide what their future will be. Will they be true to themselves or let the government and society dictate who they should be?
Like 1984, it is a Big Brother-type of society where choice and individuality are discouraged. Parents should note that there is a bit more violence and a romantic storyline that is more involved than in The Hunger Games, but still pretty chaste.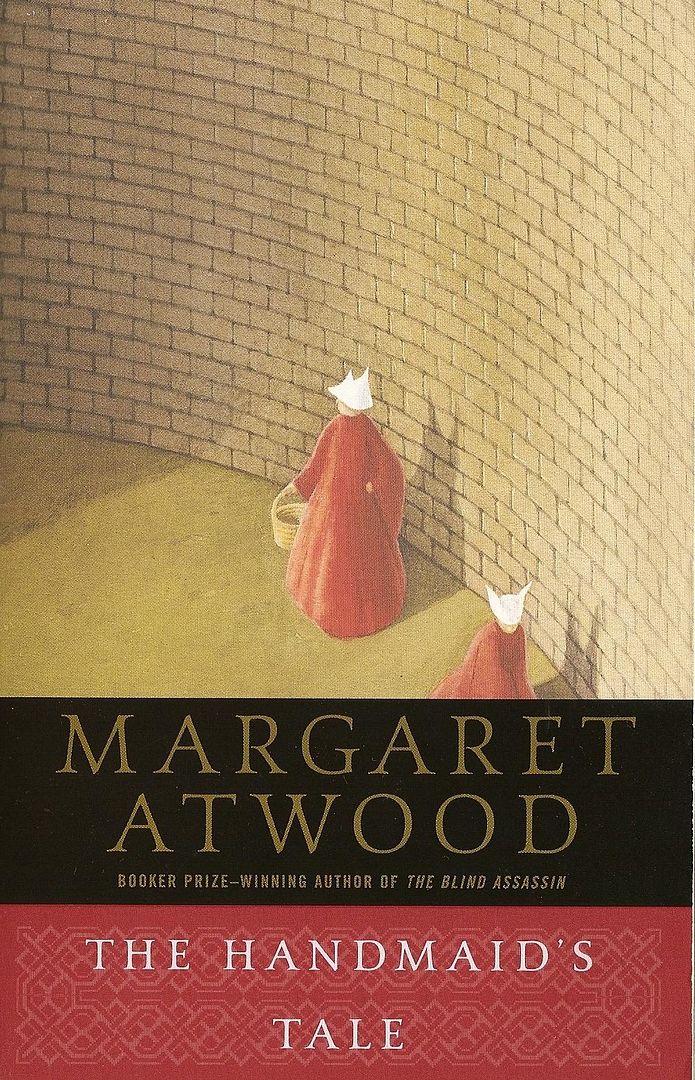 The Handmaid's Tale is an excellent read, but one we suggest for the oldest of teens. In fact, Common Sense Media suggests age 16+.
In this disturbing dystopian novel, the US is now ruled by a fundamental religious government, in which women have been stripped of their rights, some used solely to help families procreate. There's violence, graphic sexual scenes, and a deeply dark emotional narrative (be forewarned) — but for older, more mature teens (and adults too) The Handmaid's Tale is a brilliant, thought-provoking novel.
I think this novel is one that will resonate with young women who are coming of age and developing physical autonomy and their own sexuality.
PS – The novel has been adapted into a television series currently streaming on Hulu and, from what I watched so far, it's excellent, but a bit terrifying. Okay, maybe more than a bit. If you've got older teens who want to see it, you may want to watch and discuss the series together. Not only for the intense scenes, but also for the common themes in the dystopian society as they relate to our current climate.