I'm a real sucker for a feel good, motivational quote, so I love the idea of giving an inspirational art print as a gift to a recent grad.
They can hang it on a wall or prop it up on a desk, and it'll be a daily reminder to go out there and go get 'em!
These 10 inspirational art prints for grads are the ones I feel will most encourage hard work, kindness, and a belief in themselves to follow their dreams.
Cue the Pomp and Circumstance…
At top: Work Hard and be Nice to People Print by Stars and Type
CMP is an rstyle affiliate
Albert Einstein Motivational Print ($15, Happy Dappy Bits)
Encouraging advice from a scientific genius — mistakes do happen, even to the best of us. And it's not always a bad thing.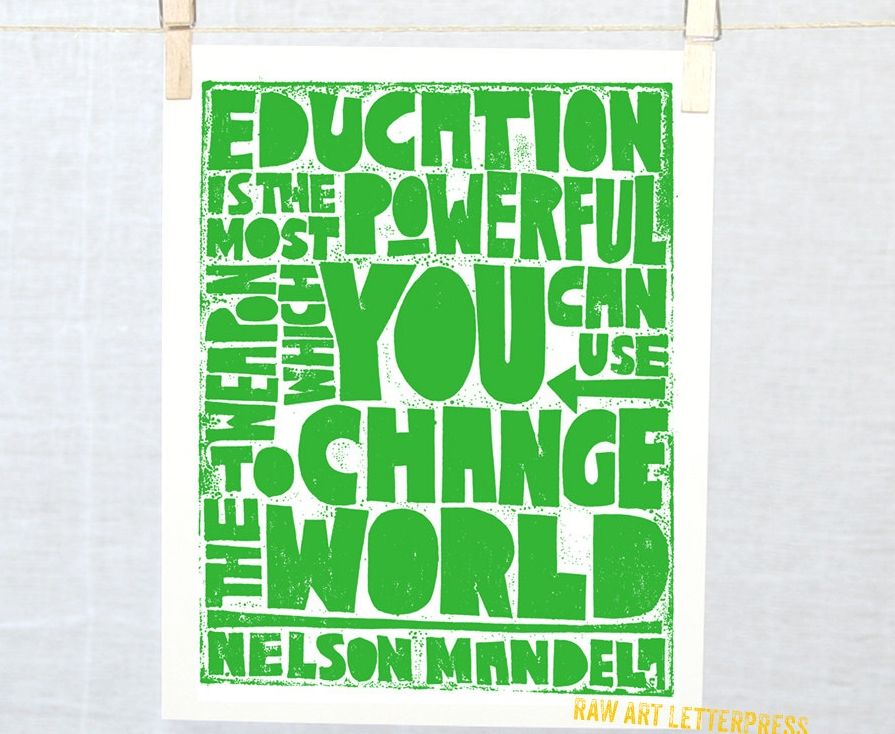 Nelson Mandela Education Print ($22, Raw Art Letterpress)
If your grad is a political activist with a dream to make a difference in the world, this is the perfect print.
Related: Keepsake jewelry under $75 that makes a meaningful gift for your favorite grad.

Theodore Roosevelt Believe In Yourself Digital Print ($5, Instant Quotes)
Powerful advice from someone who became the youngest American president in history. This inspirational art print for grads says it all.
Thoughts On Failure Print ($22, Emily McDowell Studio)
Every one of us (even us adults) could use a good reminder that we shouldn't let the fear of failure stop us in our tracks.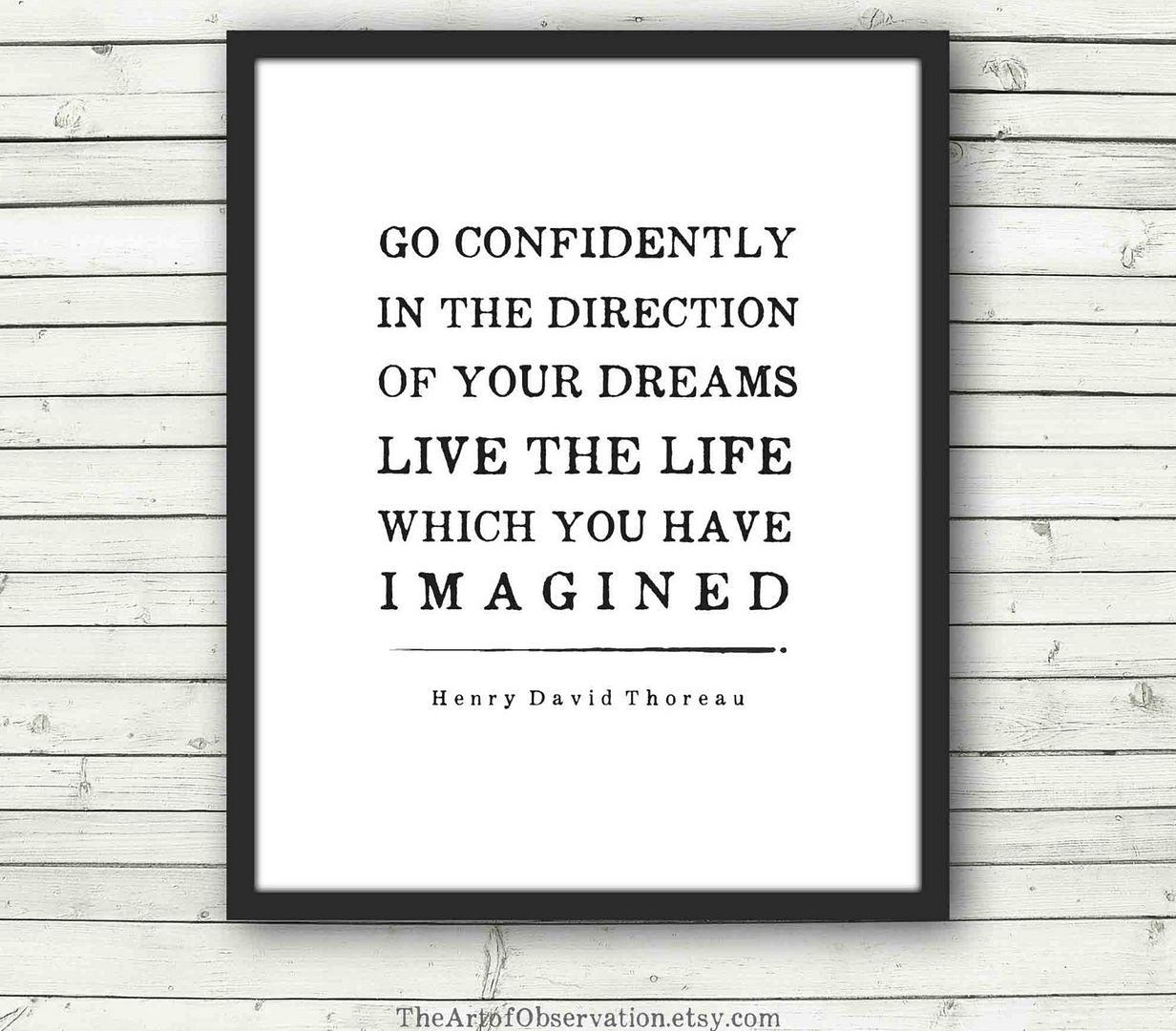 Henry David Thoreau Dreams Print ($14+, The Art of Observation)
Thoreau makes you dig deep and reflect on your life in ways you couldn't have imagined, and this inspirational art print for grads is the perfect nudge to embark on new adventures.
Follow Your Dreams Print ($15+, Latte Design)
Simple and to the point. But I love the colors and modern pennant-like design of this print of champions.
Related: Beyond Oh The Places You'll Go: 8 inspirational books for graduation gifts that become keepsakes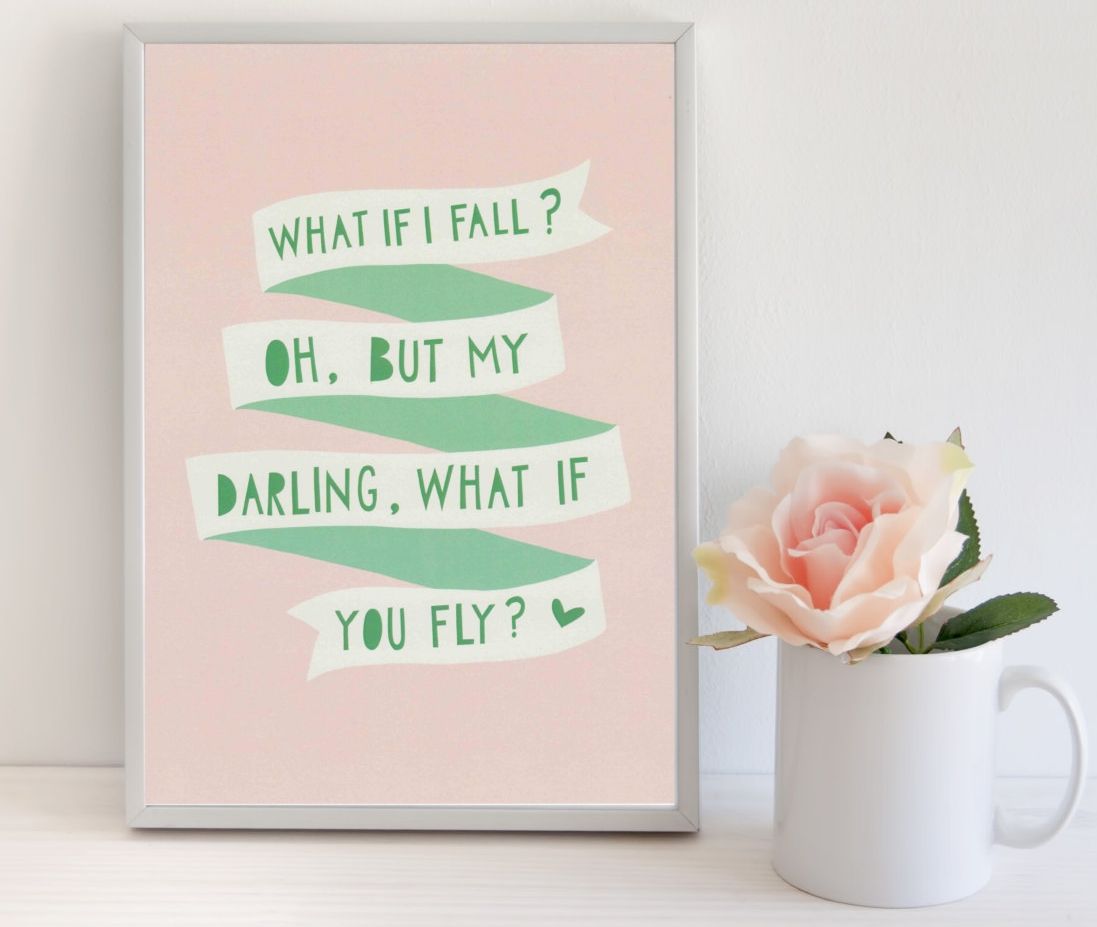 What If I Fall? Print ($20+, Violet and Alfie)
A lovely reminder in an even lovelier print that we never know the greatness we can accomplish if we don't take risks.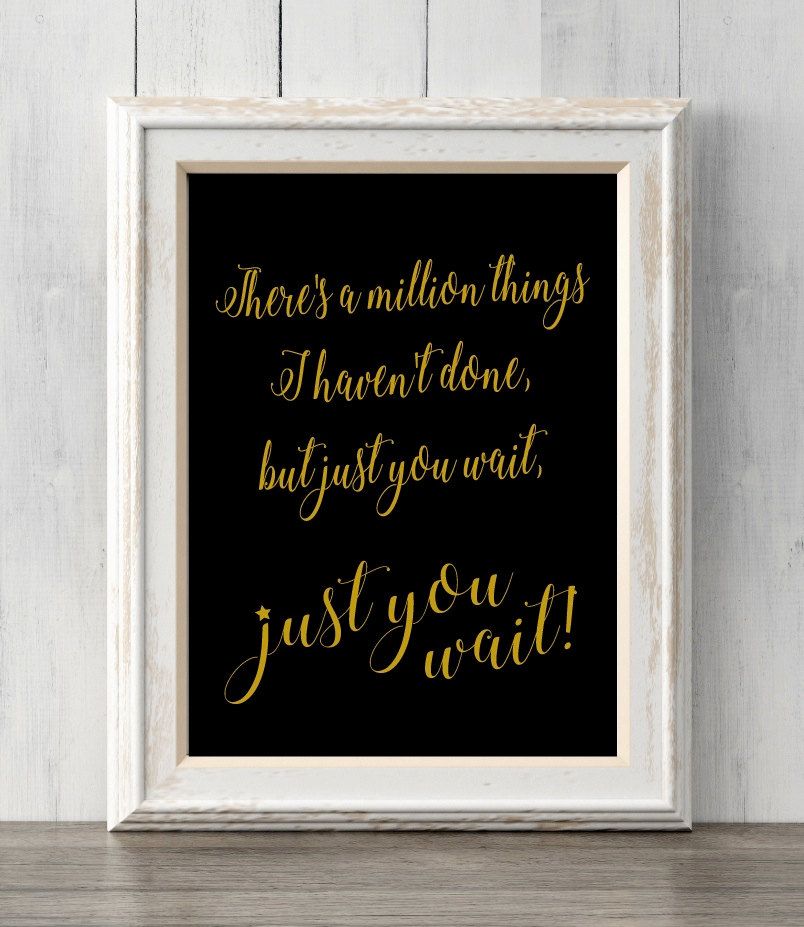 Hamilton Quote Print ($8+, Bent Wishes)
As if I could resist? This inspirational art print for grads is just perfect for the Hamilton fan who is young, scrappy, and hungry to succeed.
Work Hard, Be Nice Digital Print ($2.68 digital download, Stars and Type)
Because being nice can get you just as far as working hard in life.

Harry Potter Quote Print ($14+, Going Underground)
As the first in my family to graduate from high school and college, I especially love this Harry Potter print that reminds us we are in charge of our own destinies.