'Tis the season for graduations, whether you've got a new college graduate in the family, a niece or nephew graduating from high school, or like me, a sixth grader moving up to middle school. Sniff. While so many of us are looking for just the right special, personalized gift, I am always happy to share ideas that don't have to cost an arm and a leg.
(Because, hey college will do that for you. Heh.)
I was really happy to find some thoughtful, affordable graduation gift ideas for anyone on your list — grade school through college — when I browsed through the selection from our newest sponsor, HeidiJHale Designs. Their creative pieces are all handcrafted by artisans in Muncie, Indiana,  and you all know how much we love supporting indie jewelry designers. Especially when that jewelry becomes a keepsake that will have meaning for your lucky recipient long after graduation has passed.
I've gone through the site and put together five of my own favorite graduation gift jewelry ideas, and hey! Bonus! They all happen to be under $75. Which means maybe you could treat yourself to a little something as well.
Don't miss the awesome limited-time discount for CMP readers below!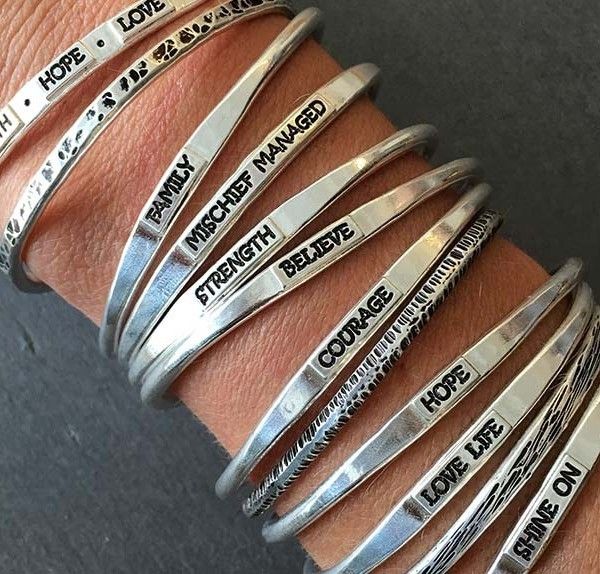 I can think of endless possibilities with these personalized bangles, which are actually a bit malleable so they can fit on smaller (or larger) wrists. Sure, we dig inspirational words and phrases, but getting creative is always fun. Try a nickname, or my own suggestion for a grad: #nailedit. (originally $69 each, now $51.75)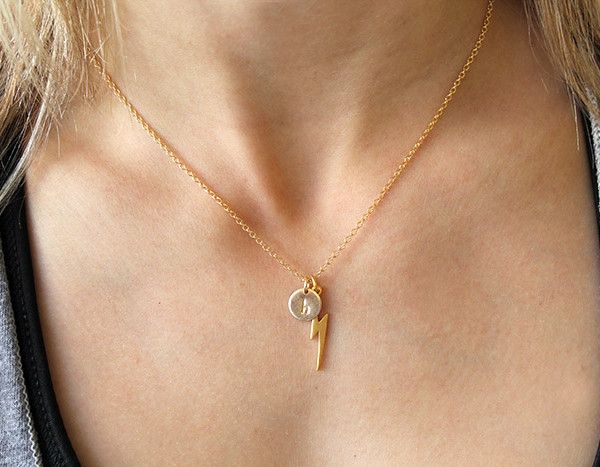 There's something so cool and unexpected about a lightning bolt to symbolize graduation. You could also opt for a wishbone or wings, which are both laden with meaning. Then add an initial, and you've got a delicate necklace that's really on point. (originally $69, now $51.75 with discount) (We're sorry, but this item is no longer available.)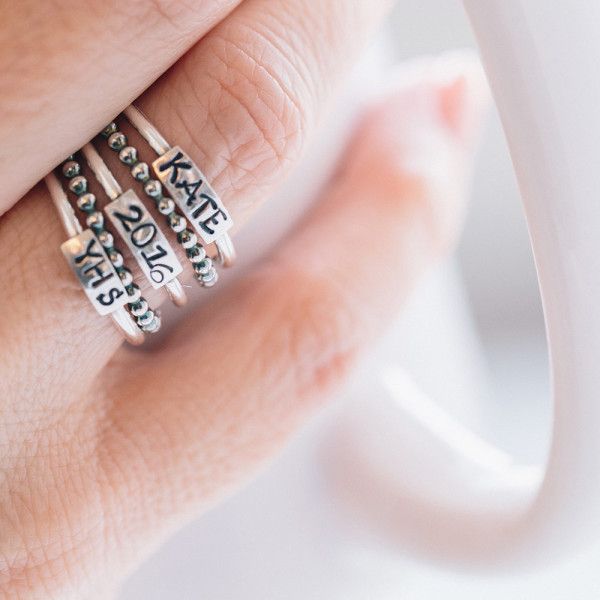 Handmade personalized class rings
These are definitely not your parents' high school rings. With personalized rings and separators (which are all purchased individually), you can create a class ring set that your grad can actually wear for a very long time. Or hey, just grab a single ring engraved with the graduation year or the school initials. Don't you love finding graduation gifts this thoughtful that are also affordable?  (originally $25 each, now $18.75 with discount)
As much as we love Oh the Places You'll Go, here's a slightly less-traveled path for acknowledging those paths they'll be traveling. (No offense, Dr. Seuss.) Whether you choose coordinates for your grad's hometown or their new exciting destination, these are a beautiful way to celebrate where life is taking them next. (originally $92, now $69 with discount)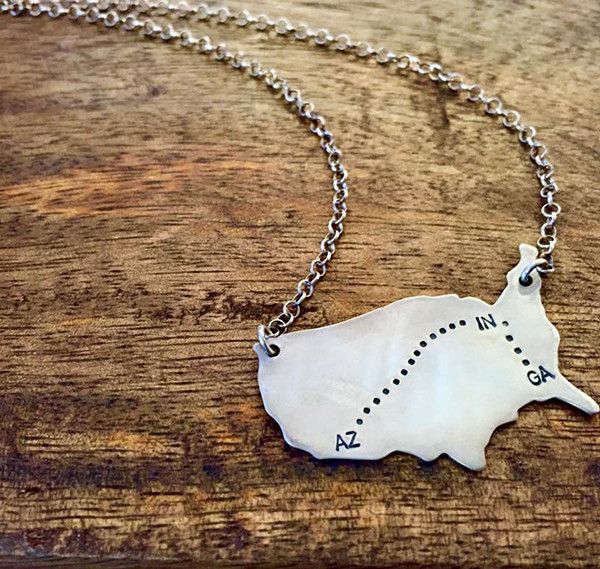 For the graduate who's headed far from home, I love how this lovely journey necklace honors their trek off to exciting new adventures. Well, at least if those adventures are here in the USA. If you've got a Peace Corps candidate or an exchange student…you'll just have to create a path leading off the ends of the map. Such a beautiful gift idea. (originally $49, now $36.75)
Special discount for Cool Mom Picks readers: Save 25% off your purchase at HeidiJHale Designs with code COOLMOM25 for a limited time. Psst: They've got lots of Father's Day gift ideas too. 
Thanks so much to our sponsor HeidiJHale for making it easier to find personalized, handcrafted jewelry for all the graduates in our lives.