I'm a mom, you know, which means I pretty much can't help but feel sentimental about the special milestones in my family's life — my kids' birthdays, preschool graduation, our daughter's adoption day. The thing is: I love finding ways to memorialize these moments, but sappy just isn't my thing.
So when I recently discovered The Night Sky custom star maps, I knew this was the perfect way for me to commemorate an important event without getting cheesy about it. In fact, it's so subtle most people won't even realize it's a secret sentimental nod to a special moment in time.
Related: A sentimental gift for moms that is more stylish than sappy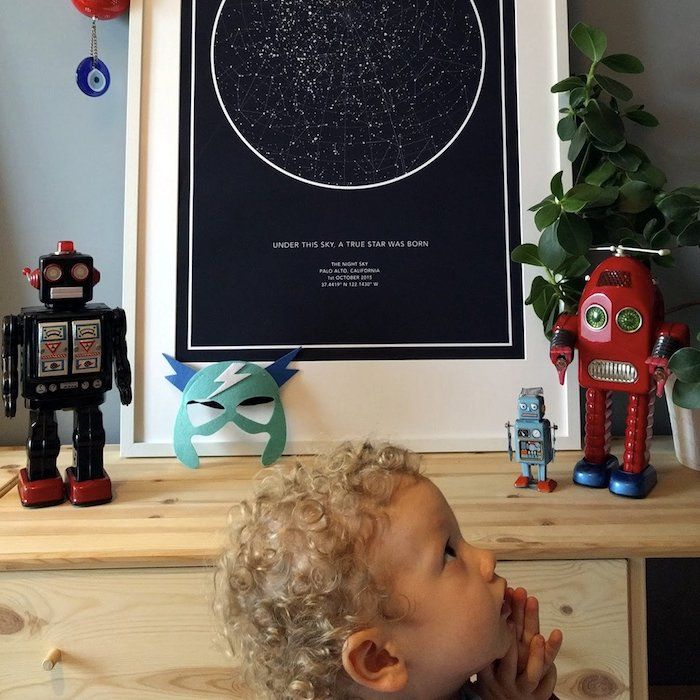 The Night Sky's custom star maps chart the night sky at the location and time of your choice. So, if you want to capture the starry night of your wedding day, the day you bought your first house, or your child's high school graduation day, you can do it with a very cool map of the stars.
My kids even love this idea. Lately, they're really soaking up everything science, thanks to podcasts like Wow in the World and apps like SkyView. Hanging a poster in their bedroom of the starry sky from the day they were born will keep on stoking their curiosity and imagination.
All in all, I think it's a very cool modern way to memorialize a special moment without getting sappy about it in the least. Just my style.
You can create your own custom Night Sky map at their website, and for a really reasonable price.