Now that my son is 4 months old, I'm craving a diaper bag that's a little more stylish and summery than the workhorse tote I hauled around when he was a newborn. Because now that he's screaming slightly less often — or at more regular intervals, anyway — I've been bringing him to so many more places, like the local paleta shop or an al fresco dinner with friends.
So I searched around and found some really fun and stylish diaper bags that might make you feel a little sunnier during those dog days of summer schlepping.
CMP is an rstyle affiliate
Related: Waterproof diaper bags that just happen to make the perfect pool tote.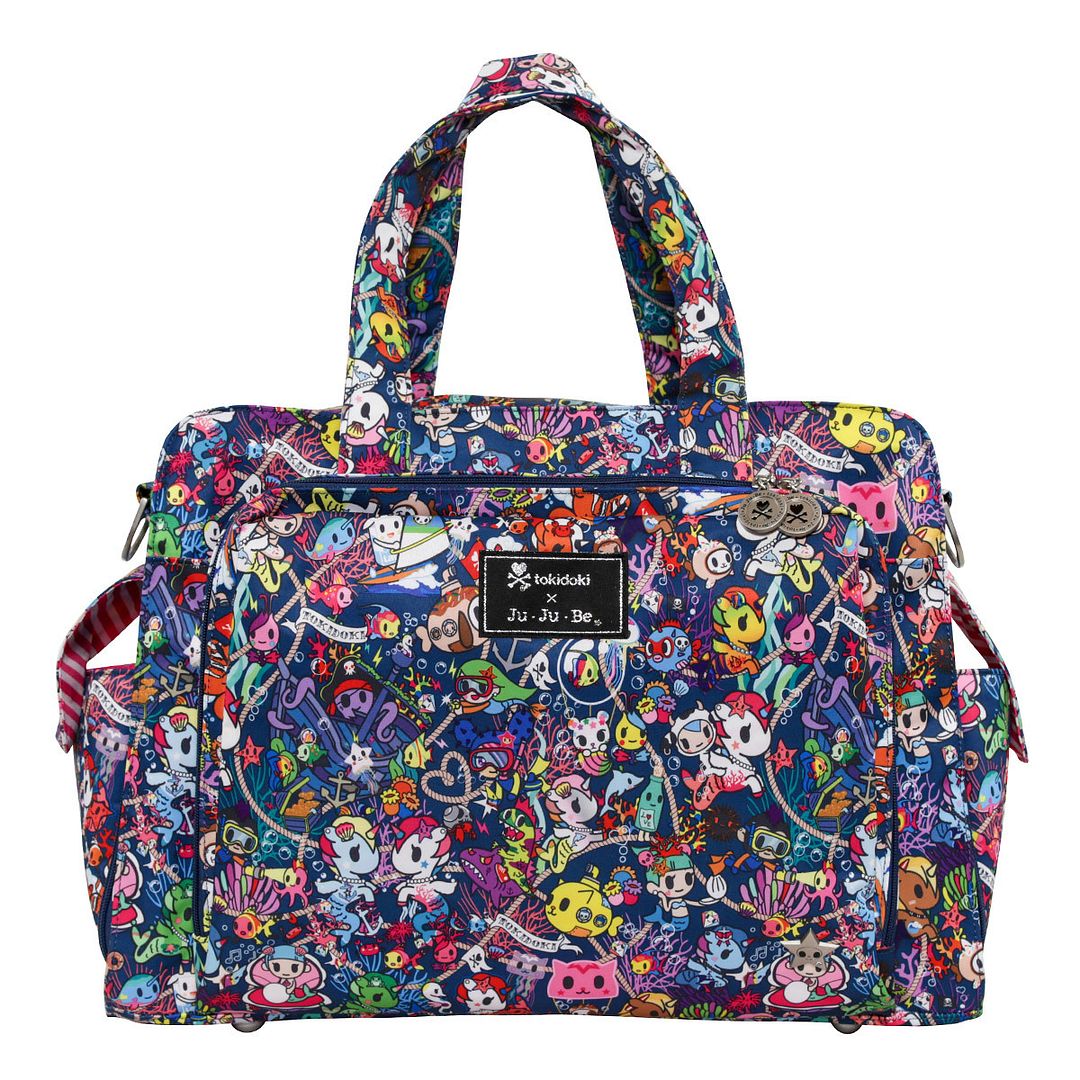 I got the Tokidoki unicorn print nursing pillow at my baby shower, and I'm a little obsessed with its zany, detailed designs. Now that they've taken their whimsical characters underwater for the amazing new Sea Punk print in this Be Prepared Tokidoki diaper bag, I'm fawning over this one too. ($188, Ju-Ju-Be)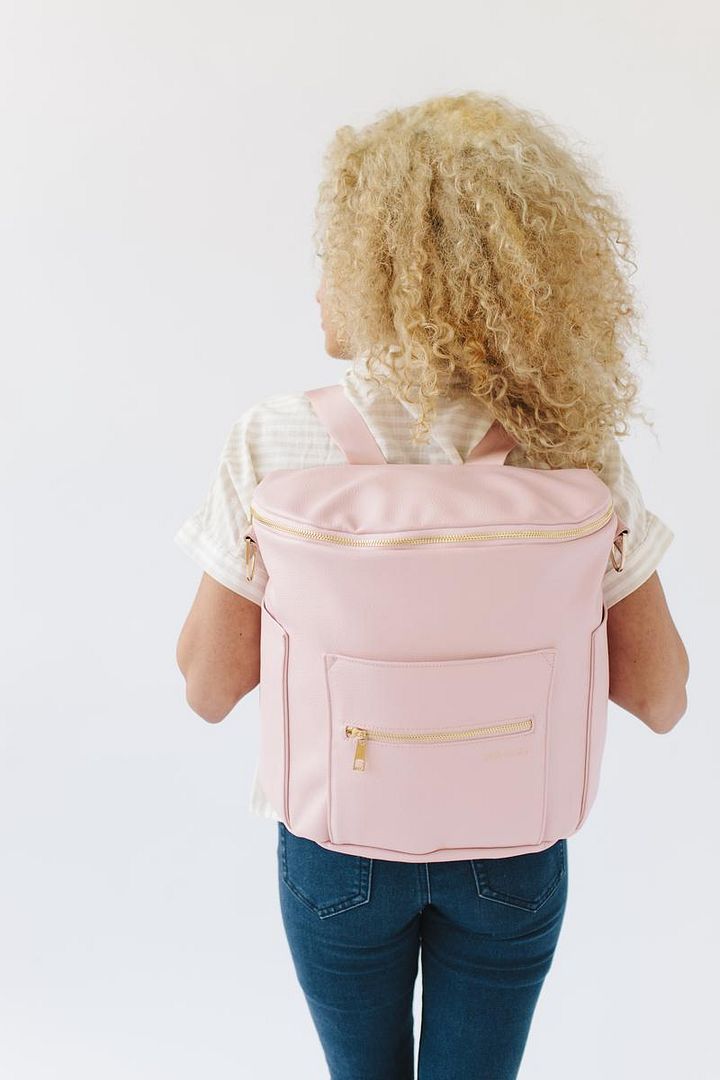 The Blush Diaper Bag is so classy and cool as a backpack that I would totally wear it even if I didn't need to lug diapers and wipes everywhere I go. Plus, f0r a stylish diaper bag this pretty, it's deceptively functional, with 10 pockets and completely wipeable surfaces. It's designed to be worn as a backpack, tote, or hip messenger bag, and I think it'd pair perfectly with the rose sneakers we're all obsessed with right now. ($159.99, Fawn Design)
Related: A hot new line of diaper bags from a designer who's not so new to them at all.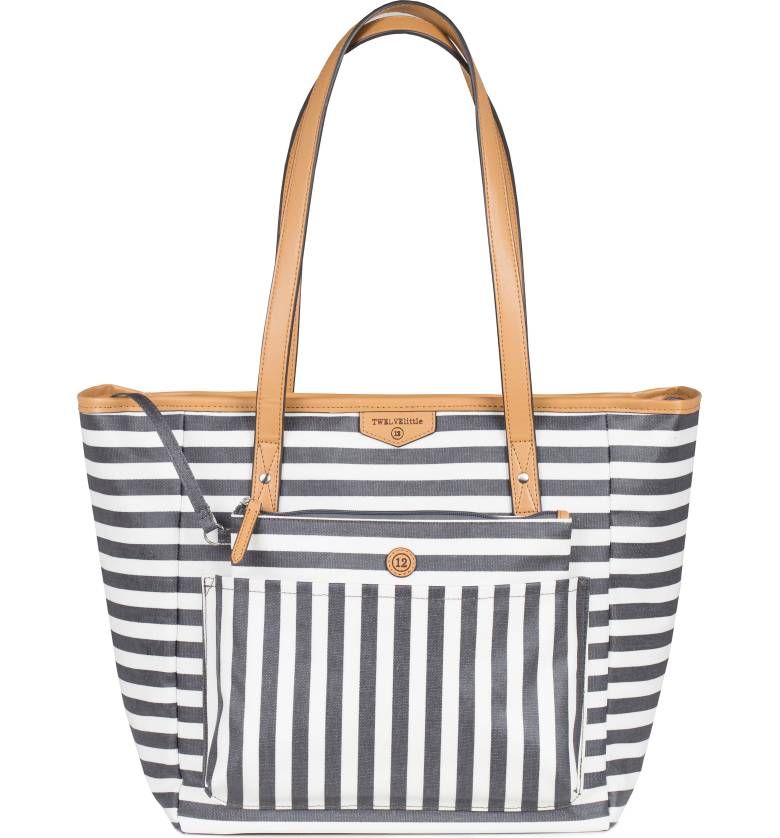 If you're looking for a stylish diaper bag that can transition well from summer to fall, you definitely want to check out the TWELVElittle Everyday Diaper Tote. The hip French stripe just hints at summer nautical without going overboard (no pun intended), but will look totally on point for fall too. ($135, Nordstrom)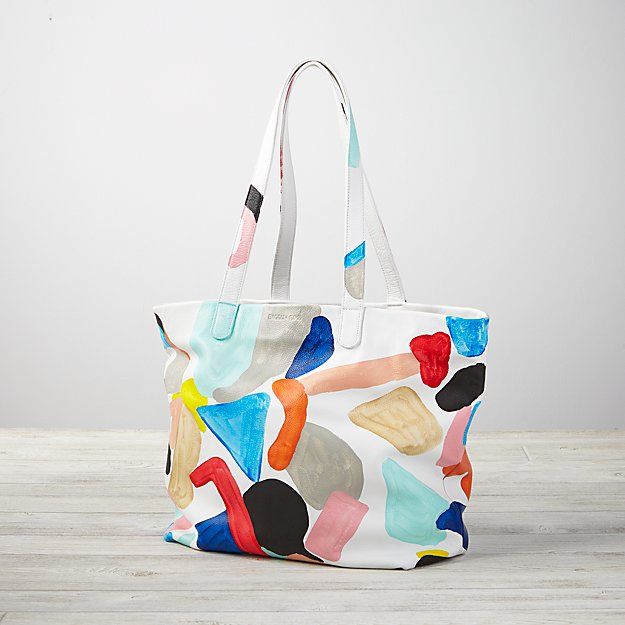 I would totally qualify this Hand Painted Baggu Diaper Bag as a work of art, because it's about as pricey as one. But it's a bag my son would love looking at just as much as I would, thanks to its simple geometric shapes in fun, bright colors. It's definitely a splurge, but if you want a stylish diaper bag that would look as at home in a museum as it would at the tot lot, my money's on this one. ($399, Land of Nod)