Every year, I wish I'm that person who's on the ball enough to order incredible personalized keepsake gifts for some of my family members who'd love them. And every year I find something amazing…only to see I've missed the "order by" date. D'oh. So I'm so excited to discover two brand new custom gifts from one of our longtime favorite mom-run shops, Le Papier Studio
In part, because I found them in time to actually order them this year!
CMP is an rstyle affiliate
Related: The best keepsake gift ideas for grandparents who love their kids more than anything
We've always been so enchanted by how they can turn basic pictures of our kids into elegant silhouettes on paintings, bracelets, lockets, ornaments and more.
And now, owner and designer Vana Chupp has introduced a full body silhouette pendant necklace and full body silhouette ornament in your choice of sterling silver or filled gold, that will really capture and preserve a beautiful family moment in a special way.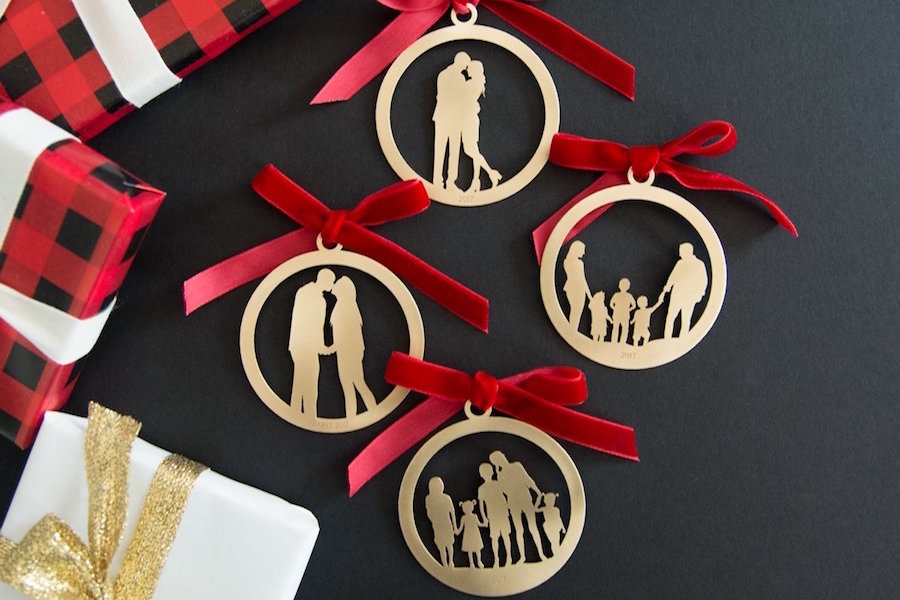 These laser-cut creations are so carefully customized, they take time to craft. In other words, you'll need to give yourself 2-3 weeks after ordering. And if you're anything like me, you'll need another week (at least) just to find the photo that's just right for turning into a silhouette keepsake gift in the first place.
Related: The coolest personalized gifts for the holidays that will get a big wow
In other words, start ordering now and you'll have a truly special, keep-forever gift for the holidays. Coming from us procrastinators, that's a rare gift indeed.
Le Papier Studio's personalized keepsake gifts now include the full body silhouette pendant necklace and full body silhouette ornament but order soon to make holiday delivery! There's also a two-person full body silhouette necklace, perfect for couples, grandparents or siblings.