Attention, color lovers — and anyone still searching for a baller gift for Mom. Just released yesterday: A gorgeous, brand new Studio DIY Mother's Day gift box that's been hand-curated by Kelly Mindell (the mastermind behind Studio DIY) and supports No Kid Hungry with 100% of the profits.
I would have been sold with just that description, but after having watched Kelly describe each goodie she chose for the box on her Instagram story, I have to tell you: it's so good.
As in, the absolute happiest, most pampery, gorgeous stuff.
Related: Our 2018 Mother's Day gift guide is here!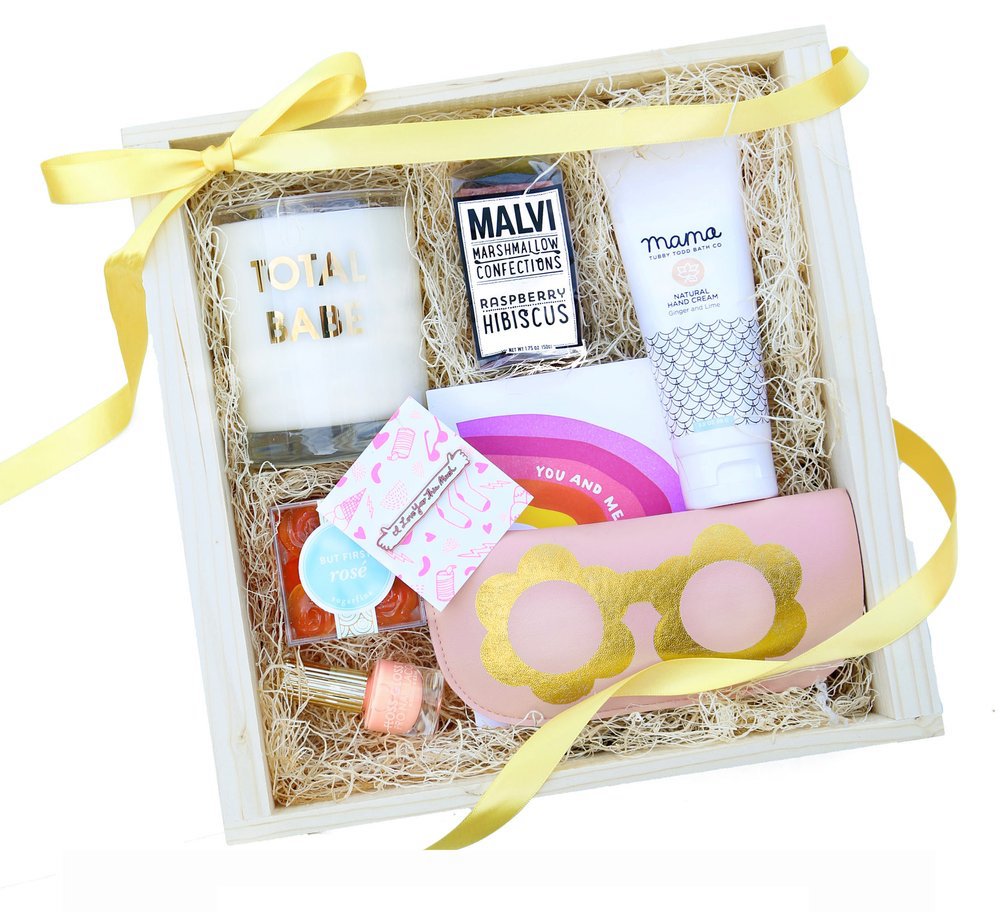 If you know Studio DIY, you won't be surprised that the box is packed with colorful, whimsical, modern goodies that bring a big pop of joy. I think any mom will be  taken with the "I Love You This Much" enamel pendant and the rosé gummies, and the flower-shaped sunglasses and rosé gummies from Sugarfina should give her a smile. You can even add some fresh flowers, if delivery is available in your area.
Related: Move over Oprah: Here's how to make your own My Favorite Things Box for your BFF
Yes, it's kind of…youthful in its sensibility. But I think even cool 70-something grandmas would love a TOTAL BABE candle on her coffee table. Wouldn't you? Let alone knowing that this box will brighten the lives of a whole lot of kids in need, too.
Just head to Gratitude Collaborative to snag your box stat, because I wouldn't be surprised if it sells out as fast as every other product from the site.
Find the limited edition Studio DIY Mother's Day gift box supporting No Kid Hungry at Gratitude Collective, now on sale. Go forth and gift, y'all!