Have you ever looked at those always happy husband-wife work teams and think, how the bleep do they do it? Well, now we know! This week on Spawned, we have an absolutely hilarious, engaging, mildly explicit (sorry, little ones) and truly informative conversation with writer/composer/performing team, Tor Hyams and Lisa Rothauser.
Broadway and theater fans — you'll especially love this one, but it's a really fun, interesting conversation for anyone.
Tor is an award-winning music industry pro, having produced and written for Joan Osborne, Isaac Hayes, Spawned guest Lisa Loeb, Lou Rawls and more, and he co-founded the Kidzapalooza tour with Perry Farrell. Lisa is a seasoned performer — she was in The Producers on Broadway, premiered her one-woman show LIFE! WTF? at Joe's Pub, and has a voice you've heard in a zillion commercials.
Now together they're raising kids in Brooklyn, while working together as a writing/composing team.
Oh, and their current project: an updated musical adaptation of Green Acres! (And you'll get a sneak preview of that.)
Some of the topics we cover:
-What kinds of couples should and shouldn't work together
-How to create separation between work and life.
-The importance of respect and giving credit
-Taking time for yourself
-Can you ever be too honest with your partner?
-Why arguing is okay.
-How the improv mantra, "yes, and…" can improve relationships of all kinds.
-Why the heck can't we find a better word for non-married long-term adult romantic partner than partner?
-Why someone needs to pick up a Tor and Lisa and Kristen and Liz show.
Take a listen right here, right now:
You can also listen on iTunes where you can subscribe to Spawned with Kristen + Liz so you never miss an episode. Thanks so much for joining us!
About our Sponsor
Sun Basket healthy meal kit delivery service brings delicious meal kits right to your door, making healthy cooking easy and convenient for any busy lifestyle. And let's just say parents know something about busy! What makes Sun Basket stand is organic produce and clean ingredients, along with 18 healthy dinner menus to choose from each week, from categories like Paleo, Gluten-Free, Lean & Clean, Mediterranean (Liz's daughter is obsessed with the Moroccan Chicken which is not in nugget form!), and Vegan too.
Bonus: Every meal can be prepared in 30 minutes or less. And they have family options too, if you're cooking for more than a couple of adult mouths.
Special Offer: Take $35 off your first Sun Basket order when you order through this link. We hope you enjoy it as much as we have!
Our Cool Picks of the Week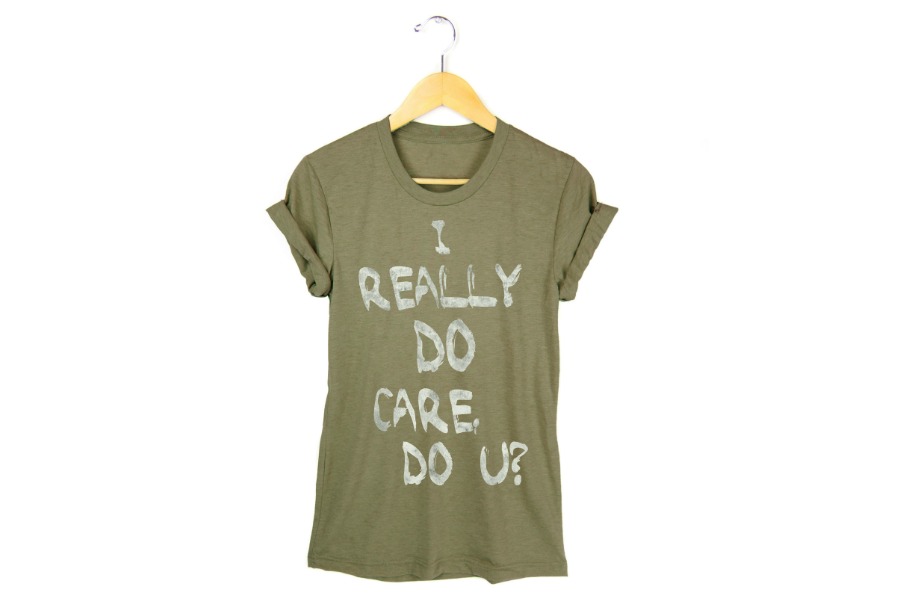 Lisa: Christian Dior Air Flash Spray-On Foundation (Sephora affiliate link) saves her a ton of time and looks amazing, even on "mature" skin. We can't wait to try it.
Tor: Collateral Beauty now streaming on Amazon. He swears it got wildly unfair treatment from critics but is a film worth seeing.
Kristen: The I Really Do Care, Do U? Shirt on Etsy, with 100% of the profits going to RAICES.
Liz: Dave and Charlotte Willner's record-breaking Facebook fundraiser for RAICES (see a theme here?) and every person who has contributed. The fundraiser has now surpassed $20 million!
Top image: CloudVisual via Unsplash