If you have a daughter, it's inevitable at some point that she will encounter the heartache of mean girls. It may be when she hits middle school (oh God, middle school) — or it may be as early as kindergarten. And when it happens, it will hurt you as much as it hurts her.
But hey, there's actually things you can do to prevent it, deal with it, and even come out stronger. All thanks to this brilliant, informative and incredibly engaging conversation with Katie Hurley, an esteemed child psychotherapist, writer, speaker, and author of No More Mean Girls: The Secret to Raising Strong, Confident, and Compassionate Girls.
As the mother of five girls between us, we can assure you this is truly an outstanding guide for parents — and this episode is truly an outstanding conversation. Which is why we let this conversation go just a bit longer than we normally do. There was just so much we were learning from Katie!
A few of the topics we discuss:

-Whether these tips about bullying apply to boys too, and how boy and girl aggression can differ
-Why mean girl syndrome seems to be starting even earlier than before
-How social media plays a part
-Why "bullying" is an overused term
-Why taking risks and experiencing failure is so important
-What we can do as parents when our kids encounter mean girls
-How parents can raise girls to be confident and resilient
Take a listen right here, right now:


You can also listen on iTunes where you can subscribe to Spawned with Kristen + Liz so you never miss an episode. Thanks so much for joining us!
And be sure to check out  No More Mean Girls: The Secret to Raising Strong, Confident, and Compassionate Girls by Katie Hurley, on our affiliate Amazon or your local bookstore, and learn more about Katie on Twitter @KatieHurley.
About our Sponsor: Jenzy
If you have kids, you absolutely need to download the Jenzy app now! Jenzy is is the kids' foot sizing and shopping app that makes it so easy to buy shoes for your kids that fit perfectly.  With 70% of kids wearing shoes that don't fit (yikes!), and 1 in 3 online children's shoe purchases being returned, Jenzy offers an amazing, easy, totally free solution for both issues.
Just snap a photo of your child's foot through the app, and Jenzy's proprietary matching technology uses their measurements to not only determine their size, but recommend the best sizes for an array of popular brands we've loved for ages, like Keen, New Balance, Livie & Luca, Pediped, Plae, Saltwater Sandals, and Morgan & Milo.
You can even keep track of multiple kids, and when they were last measured, to ensure all your children have the right-fitting shoes for the best possible development. 
Download the free Jenzy app for iOS devices today and use discount code Coolmompicks
to get 25% off your first order of shoes through the app. 
Our Cool Picks of the Week
Katie is a big fan of the TheStop, Breathe Think Kids app, a really smart meditation, mindfulness and and sleep help (yay!) app. We're already fans of the original Stop, Breathe,Think App, which is worth a download too.
Kristen can not stop raving about the Yonanas machine, which lets you make ice cream out of nothing more than frozen fruit.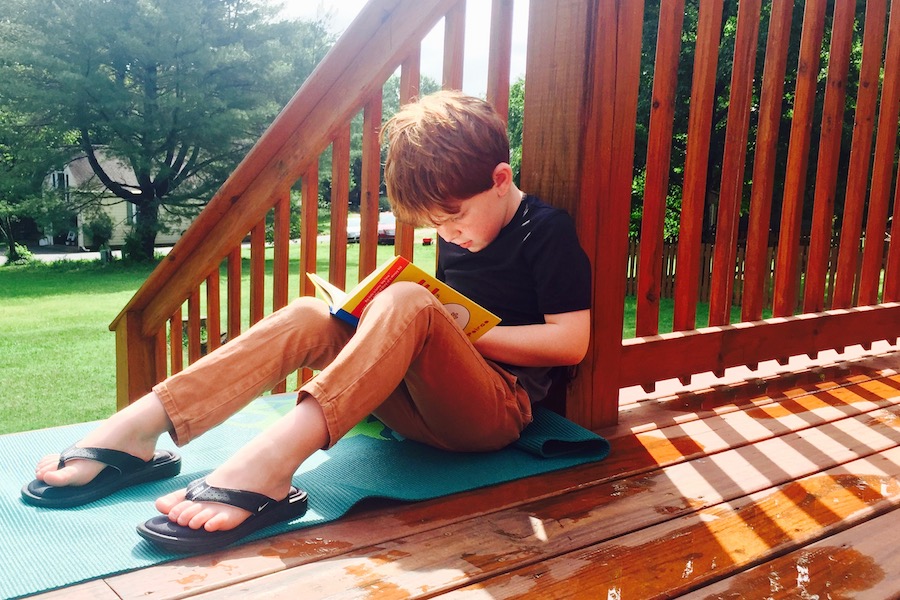 Liz keeps turning to our associate editor Kate's post about 50 screen-free summer activities for kids, which is worth printing out and tacking to the fridge for any time the kids say "we're bored!"
Top image: Janko Ferlič via Unsplash