Ever since Ruth Bader Ginsburg pledged to remain on the Supreme Court until at least turning 90, she's solidified her role even further as a heroic icon to so many of us. As if such a thing were even possible! So of course I fell in love with this Notorious RBG paint-by-numbers kit right away.
CMP is an rstyle affiliate
Related: 10 of the most awesome RBG t-shirts to celebrate the force that is Justice Ginsburg.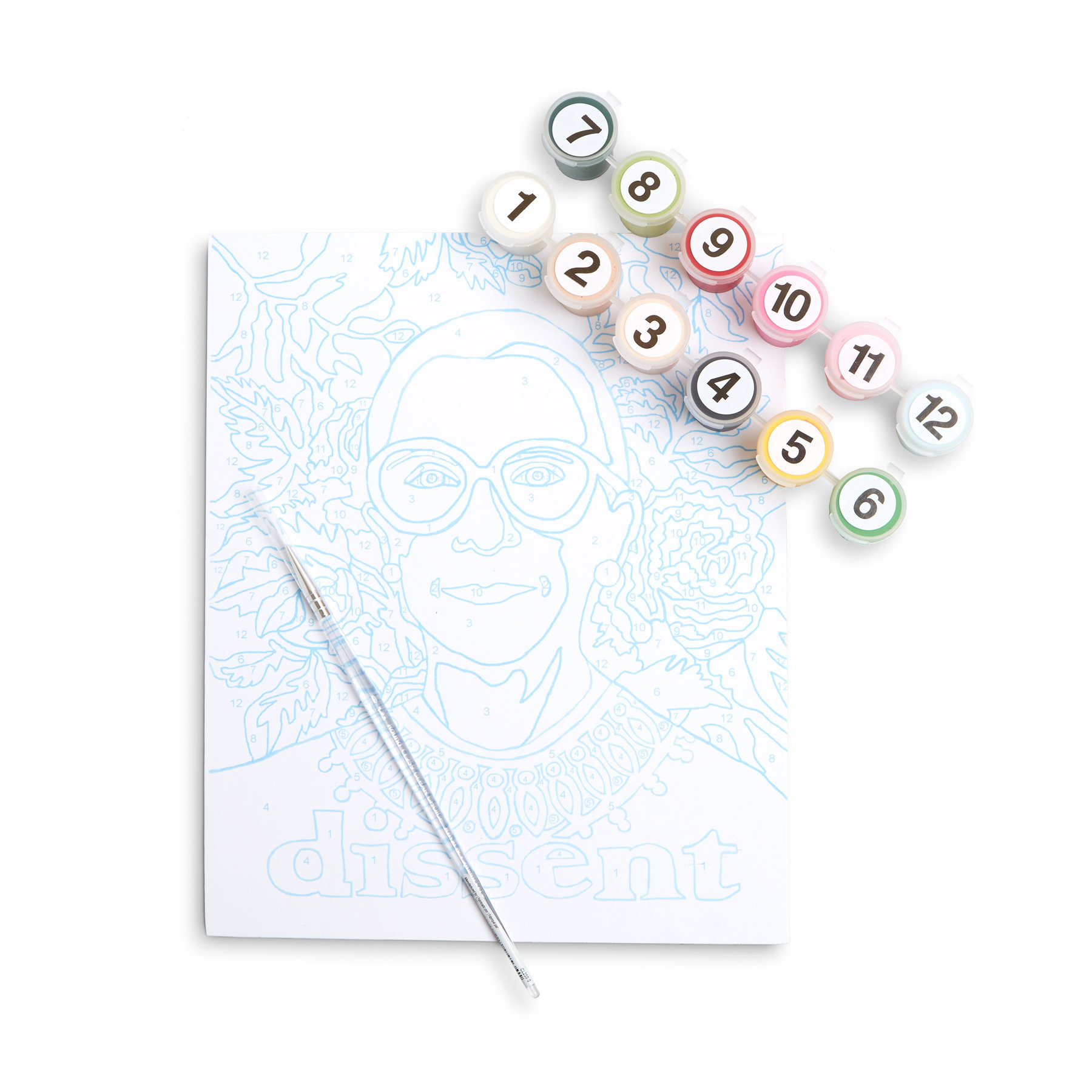 From Nashville Etsy shop Paint the Town by Number, you'll get 12 numbered paints to help create your own an original portrait of Ruth Bader Ginsburg from the artwork of shop owner Camilla Spadafino. It's a perfect unplugged craft for those of us who really need to turn off the news (ahem me); an awesome party craft for your progressive tween or teen; or even a creative "I'm running out of ideas for camp care package gifts" gift.
After having seen the RBG Documentary, I think no one would love this paint-by-numbers kit more than Justice Ginsburg herself. But I don't know if I could part with mine enough to send it to her in the end. Guess I'll have to make two.
Find the Notorious RBG paint-by-numbers kit from Etsy shop Paint the Town by Number, and save 10% sitewide through 12/31/18 with code COOLMOMSPAINT when you click through this link
PS They also sells kits featuring Mr. Rogers, Andy Warhol, and even custom portrait kits.