When I started keeping a gratitude journal with my daughter last year, I was struck by her comment one night at bedtime: "Doing this makes me so happy." All the research I've seen seems to support her reaction; keeping lists of the things you're thankful for makes you happier in the long run.
So, with a renewed focus on gratitude this holiday season and 4:30 PM sunsets making our evenings a little (ahem) dreary, we are turning to these 5 printable gratitude journal pages to brighten our days, several of them free.
CMP is an rstyle affiliate
Related: Free Thanksgiving coloring pages to help children express gratitude
If working on your gratitude is a whole-family goal, then print a big copy of this printable gratitude jar page at Space and Quiet to post on the wall. Ask everyone to contribute to it each day, and maintaining this chart together will help build a positive attitude through the whole family.
If your kids are in to bullet journaling, this printable Ray of Sunshine gratitude journal at Scattered Printable ($3) would be a great addition to their books. I bought this page for my own kids, and we add to it as part of our morning routine. The rainbow of happy memories each month is so nice to look back over.
Related: How to make a DIY Thankful Turkey with your kids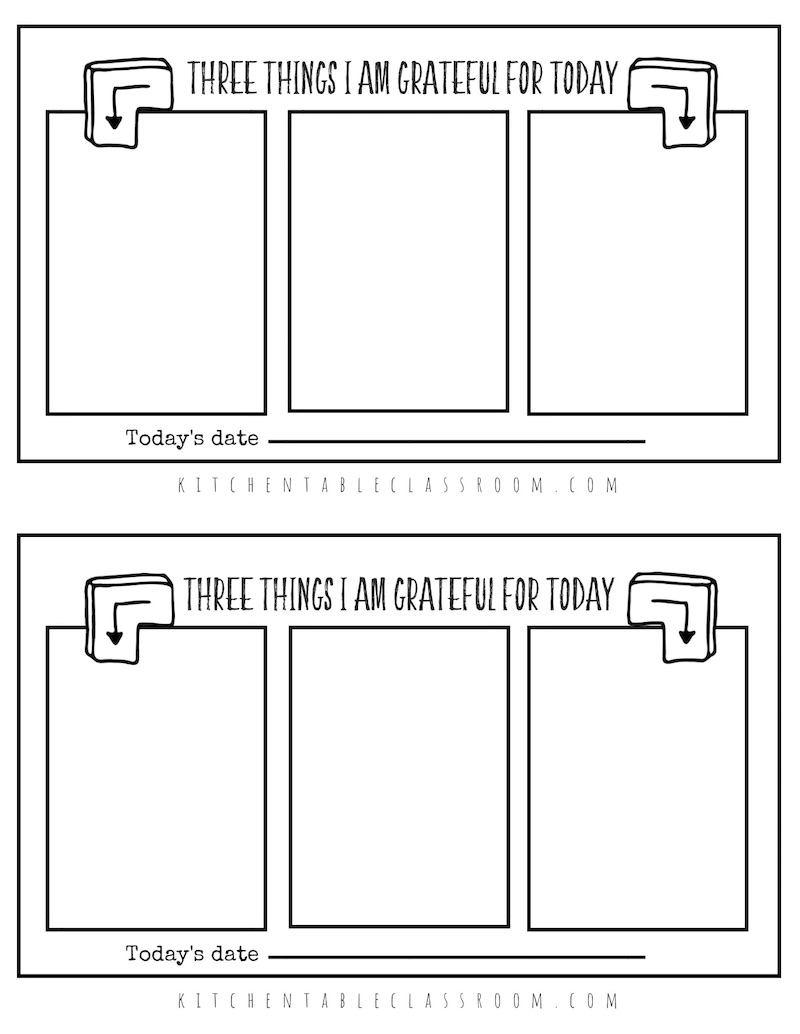 This free printable gratitude journal at Kitchen Table Classroom is a 7-page booklet full of activities to help build a positive attitude about thankfulness in your kids. It's available free to her subscribers, so subscribe! (NOTE: You'll need to scroll down the page and you'll see the sign-up form) We imagine you'll find so many more wonderful things you love from her emails, and in her massive Resource Library. (note
If your child is a doodler who doesn't need highly directed pages, this cute printable gratitude journal page at The Artisan Life will be right up their alley. I love that you can keep track week to week of your thankful thoughts, and I'd encourage my kids to store these in a binder to look back over on those days they're feeling less than grateful.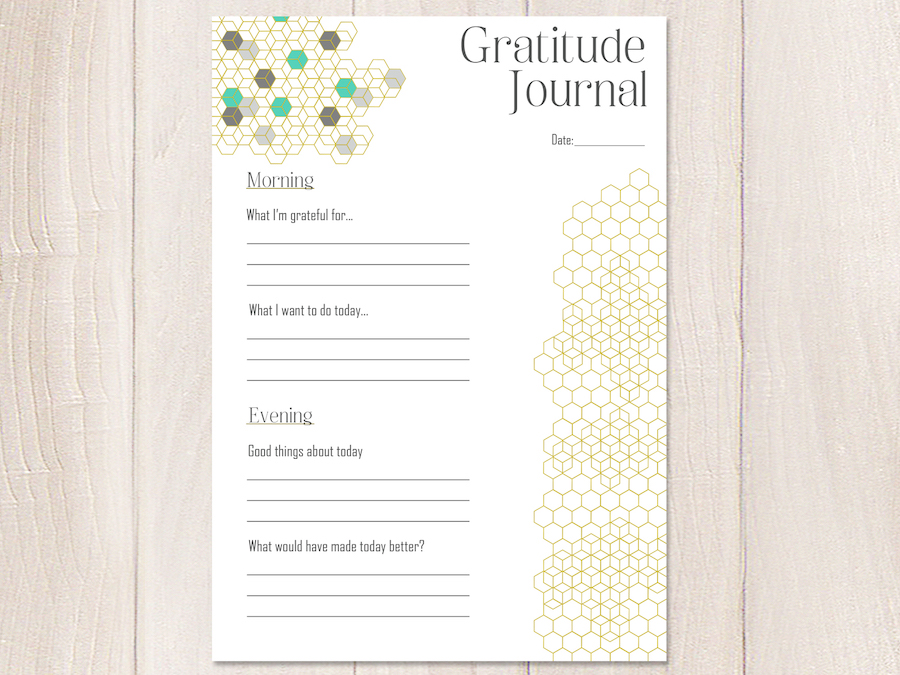 I haven't seen many printable gratitude planning pages, like this one at March Hare ($3) out there and I love that it encourages you to think ahead to what you want to do during the day — and then, to assess what could have made your day better at the end of it.