We've been huge supporters of the incredible makers over at Etsy for years. In fact, they started right around when we did, which was a great overlap with our mission to support indie makers, and particularly, women-run companies.
Our readers know we've featured their gifts in our holiday gift guides of all kinds, our Mother's Day and Father's Day gift guides, and basically just all over our site throughout the years.
CMP is an rstyle affiliate
So we're thrilled to learn that starting right now, Etsy's has become the first global ecommerce company to completely offset all carbon offsets from shipping.
Essentially, Etsy will purchase carbon offsets for 100% of the emissions generated by the shipping of items purchased from their site. This is major. And to encourage other e-tailers to do the same, yesterday they even offset the 55,000 metric tons of CO2 from the entire US ecommerce industry.
That gives us a damn good reason to want to support Etsy shops even more today.
Related: 10 of the most adorable handmade play food shops on Etsy
Personalized sustainable wooden toys at Smiling Tree Toys
Zero-waste reusable makeup removal pads at TuneeManee on Etsy
This isn't just a publicity stunt by the way. They've already achieved their zero-waste goals as a corporation, and by 2020, their campus will be 100% generated by renewable energy.
But now that they'll purchase carbon offsets through their partner 3Degrees to offset 98% of shipping emissions, they're taking it a step further.
And no, you won't have to pay any more for it. All of this comes at no cost to their customers.
Related: Creative unplugged toys for an 8 year old — no beeps, boops or batteries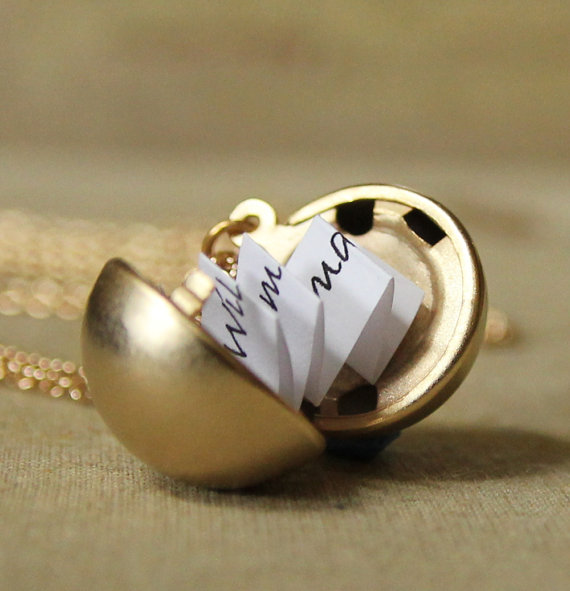 Secret message locket necklaces from Dearest Mine on Etsy
No Straw Please laptop sticker from M Tam Does Art on Etsy
We've been so proud to support the indie artists and makers at Etsy for years, and now there's one more reason to shop here instead of a big box stores. In fact, we're really hoping that other major players we also shop from (like one whose names might be the same as a well-known rain forest that could use some protecting) will follow suit.
Well done, Etsy. We're proud to be your customers.
Etsy will be supporting the UPM Blandin Native American Hardwoods Conservation Project, the Giriraj Wind Power Project, the Solar Grouped Project by ACME and the Meridian Magnesium SF6 Reduction in the Automotive Sector through their carbon offsets.