It's kind of amazing that we're searching for the best small appliances for dorm rooms these days — with our own teens in mind! It's like we blinked and our team went from back to school shopping for preschool backpacks to sending some of our oldest kids off to college without us, sniff. But on the upside, now we've got found some great electronics and small appliances that will help make their dorm rooms feel more like home.
Or maybe even better…in some ways.
So we've done some virtual shopping for you and put together some of our picks for must-have small appliances for dorm rooms or apartment that make them a cool, comfortable place to live.
This post contains affiliate links, which means we may receive a small commission from certain purchases to help support the work we do at no additional cost to you. So, thank you!
Related: 5 messages about your relationship kids need to know before they leave home
12 must-have appliances and electronics for dorm rooms 
1. A desk lamp that also sanitizes everything: Because, ew, germs
This OttLife Purify desk lamp is our top choice lamp for your dorm room desk. It reduces eye strain by mimicking sunlight, charges your phone while you work, and (best of all) kills 99.9% of germs on all surfaces the UV light hits. If you're thinking your kid might not be vigilant about disinfecting their desk often (let alone their whole room), this light will help do it for them.
2. A mini fridge: Because the cafeteria isn't open 24/7
Splurging for a quiet mini-fridge for a dorm room might be smarter than you think. Giving them space to store a gallon of milk or some fresh fruit to make sure they don't miss breakfast before class can be a game-changer. And one this size can double as a table-top for extra storage too. Just store that drink dispenser with sparkling water instead of beer, minors! (ha.)
3. A single-serve coffee maker: For those 8 A.M. classes
This single-serve coffee maker has the tiniest footprint, making it perfect for dorm rooms. We love that this one works with K-cups or better yet, regular coffee grounds in your own reusable K-cup, which takes more time and effort of course, but does make it a lot more affordable and environmentally friendly. And we know how eco-consious our teens are today.
Just note that the mug isn't included, so you'll need to add an insulated cup to your cart too and this one is a favorite.
Related: A comprehensive guide to the best coffee makers, how to use them, and who they're best for
4. A microwave: Because how else will they heat up the ramen? 
Yes, a microwave is definitely an essential appliance for a dorm room! Speaking from experience, it's nice not to have to hit the cafeteria for a hot bowl of oatmeal or forage for ramen in the middle of the night. And college kids and ramen. go together like…college kids and ramen.
This compact Toshiba microwave has more than 30,000 reviews and is Amazon's bestseller, so you pretty much can't go wrong here.
Related: The coolest tech for college kids while you're doing back to school shopping.

5. A small…or large television: It's the best way to make new friends
My friend just moved her son in to his dorm for the first time, and she said she was shocked by how quickly kids congregated in his dorm room thanks to the big flat screen they hauled from their garage to his dorm. A flat screen takes up (relatively) minimal space, and even if you don't have an old one lying around, you can get a great deal on this Hisense 50-inch smart TV for under $400 right now. If smaller is better, you can get a 32-inch Toshiba Fire TV for just $130. Whoa.
I was surprised with how much light radiates from this tiny portable BioLite lamp I received as a press sample from the company. It's designed for camping, but I think it's a perfect fit for a dorm room too. You can set it on a desk to keep working after a roommate has gone to sleep, use the multi-colored LED feature when you hang with friends on the quad at night, or stash it in your backpack to pull out for a safer walk across campus at night.
It is $60 however, and if you want something comparable but more affordable, Amazon or your local hardware or electronics store will have any number of rechargeable, portable electric lanterns.
7. A blender: You know, for smoothies. Of course.
Now certainly we have no idea at all why a college student would need a blender besides making healthy, nutritious, breakfast smoothies. And this individual-sized Hamilton Beach blender with travel cup is the very model we use, and it's a great buy for a solid, small blender. It's held up for years, and it's perfect for dorm rooms.
If you prefer, you can also check out the Blendjet 2 USB powered personal blender, which costs a bit more, but fans love the fun colors, the lightweight portability, and the USB charging which lets you take it on the go. Should you have to "blend and run." Just know it's not the best for crushing ice, but does a fine job on fruit and veggies. And whatever else a college student might be blending.
8. A stick vacuum: Hopefully having one will inspire them to use one 
This featherweight Bissell stick vacuum doesn't take up much space at all, and you can't beat the price. Hey, owning one may be the first step in learning how to use one. (By the way, they do have a cordless Bissell stick vacuum, but for $90 more we figure our kids can deal with plugging theirs in.)
Related: Are Ruggable rugs really washable and stain-resistant? In other words, the perfect dorm rug? We tried them.
9. An electric toothbrush: Hopefully having one will inspire them to use one (ha) 
If you're looking for a great electric toothbrush with compact design, we absolutely go with a Quip subscription. This is the toothbrush lots of us here use, and it's no larger than a traditional toothbrush. Plus, the subscription means replacement heads can be shipped every three months or so, if you want to be all helicopter-y like that.
We mean…helpful. You can be helpful, parents.
9. An air purifier: Because we're not quite done with COVID. Sigh.
We all know COVID transmission rates are higher for people indoors and in close proximity. You know, like a dorm room. Even if your kids are fully vaccinated, we are all about following CDC guidelines on masking indoors, and doing whatever else we can do make things safe as possible. For that reason, we highly recommend a HEPA air purifier as a smart call appliance for a dorm room. This Koios purifier is affordable and compact and will easily fit on a bedside table, which is exactly where we'd put it.
If you're willing to spend a little more and prefer a bigger, trusted brand name, it's worth comparing with a filter like Bissel's MyAir Air Purifier, which is also small enough for a nightstand.
9. A gentle alarm clock: Because you want them to actually make those early classes
This Phillips Smart Sleep alarm clock mimics the sunrise, with a gentle, warm glow in the morning. Such a nice way to wake up for those of us who aren't morning people, which is why we've recommended it for a long time. It's a terrific small appliance for a dorm room because hey, it might just improve your student's energy level overall. More energy, more learning, right?
10. A room fan: For good roommate relations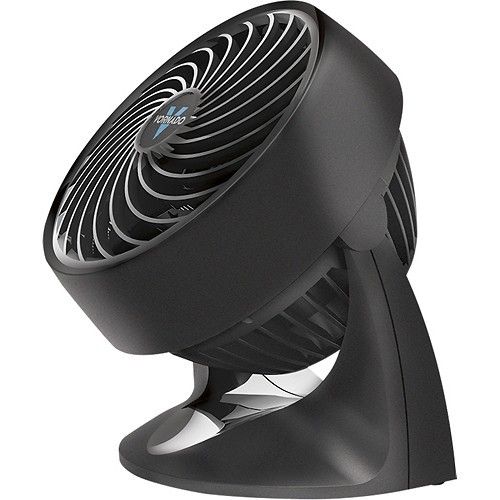 Your college student may or may not have air conditioning in their new digs. Plus, two to three people in a small room = stuffy, making a small room fan is an absolute must. We absolutely love Vornado fans, which are super small but super powerful, easily cooling — or at least airing out– the entire room, which makes studying and sleeping a (wait for it) breeze. Plus, this one happens to be 40% off on Amazon right now.