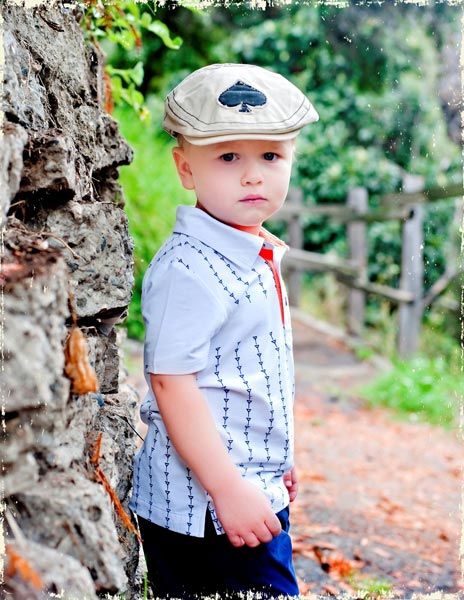 It always seems like girls get the pick of the litter when it comes to cool accessories and boys are relegated to fourteen varieties of baseball caps. So if you've got a little hat connoisseur of the male persuasion, I strongly suggest this adorable spade canvas child's driver cap from My Baby Clothes Boutique.
The canvas is super light and lined with a cute cotton plaid, and it's constructed to fit a bit loosely so it
won't make those little brows sweaty. Golfer in the family or not, this timeless cap is such an unexpected way to top off any special occasion outfit (kindergarten graduation?) or just swank up your kiddo's everyday wear. -Kristen

Check out the canvas driver cap at My Baby Clothes Boutique. And if you're looking for more cool clothes for boys, we've got a slew of them right in our archives.
Congratulations to Trina N, lucky winner of the child's driver cap?