I'm in heaven. Floating above the clouds, birds tweeting around me, angels singing sweet melodies heaven, all because I've discovered the sweet caloric glory of Elsylee cookies.
Let's just say these handmade-to-order artisanal cookies from a Manhattan patisserie make those "Milan" and "Bordeaux" cookies (which are pretty darn good) seem like Eurotrash wannabes.
Inspired by her European grandmothers, master baker Elsylee has absolutely blown me away with these all-natural, bite-sized treats that I forced myself to sample this week. (I know, get out your tiny violins.) The Sevilla snowball style cookies are to die for — I could seriously eat 47 in a single sitting — and the Paris shortbread cookie filled with a handmade version of Nutella and topped crumbled almonds didn't last long either. But my guilty pleasure favorite may have been the handmade Oreo-style cookie called New York, which trounces the original with a rich vanilla paste sandwiched between two crumbly, deep-chocolate wafers.
Heaven. Heaven!
Buy them buy the dozen or in bigger collections with fancy names like names like Beaux-Arts
Collectio for a fabulous hostess gift, shower favor, or little token for weekend visits to your in-laws.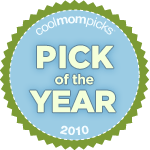 These are not inexpensive cookies; these are the kinds you hide from the kids. But when you want every bite to count, Elsylee is your gal. She sure is mine. –Liz

Find of artisanal handmade cookies online at Elsylee cookies and just for CMP readers, save 15% on your choice of Sevilla, Edinburgh, Burlington, Aspen, Papeete, Vienne or Shropshire cookies.

Congratulations to Jessica – super-lucky winner of a box of Elsylee cookies!