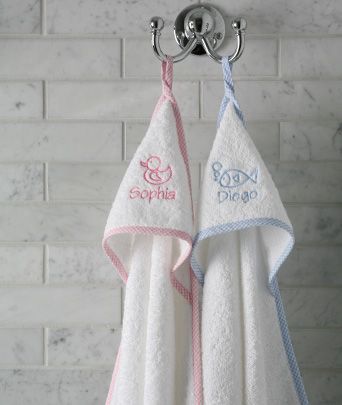 Picking out a baby gift for my brand new niece, Isabella, was incredibly easy when I discovered makaboo–or difficult depending how you look at it.
[don't miss a great offer, and giveaway after the jump!]

Easy, because the shop has a great selection of gifts, at every
price point, all of which can be personalized. But hard, because eek!
There's so much to choose from. Look around and you'll find everything
on a new mama's registry from blankets and burp
cloths, to baby clothes and even a lovely moses
basket by 3 Marthas with personalized liners.
I really love that you can grab a gift for the big
brother or sister too while you're there. They have things like Myself Belts for kids who
aren't ready to take on buckles and super snuggly customized hoodies.
Personally, I picked out a giraffe pillow from Angel Dear,
a product we love at Cool Mom Picks, but now maybe a little more so. I
customized it with the font and colors I wanted, plus you can pick a
cute animal icon with a little more personality than your standard monkey or rubber duck.
The whole process takes less than a few minutes. Oh, and did I mention that the embroidery was free?
Something tells me Isabella is going to be getting lots of personalized gifts from now on. -Betsy

Design the perfect personalized baby gifts at makaboo and get 10% off your entire purchase when you enter the discount code "COOLMOMPICKS," now through 8/31/10.
Congratulations to Helen B, lucky winner of a Bella Bliss hooded bath towel!