The more kids I add to my brood, the more aware I am of what I absolutely do not need as a mom. But more so, I'm now completely convinced of what I can't live without.

This is the kind of thing I wish someone had shared with me waaaay back when I spent too many hours creating a baby registry full of useless crap – like that darn $50 baby positioner. And don't expect the store registry lists to be honest with you about not needing a moses basket and a bassinet and a co-sleeper.

With that in mind, I figured I'd share my top five new mom must-haves, and perhaps save you a little bit of time, trouble and especially expense.




1/ aden + anais muslin swaddlers



Whether you're due with a winter baby or a spring munchkin, these large,
soft blankets make swaddling a cinch. The fabric is breathable, you can double them in colder weather, and they work well for draping over
your car seat carrier or as an easy nursing cover-up. I highly recommend splurging for their new organic swaddlers (pictured above).The softness is out of this world.




2/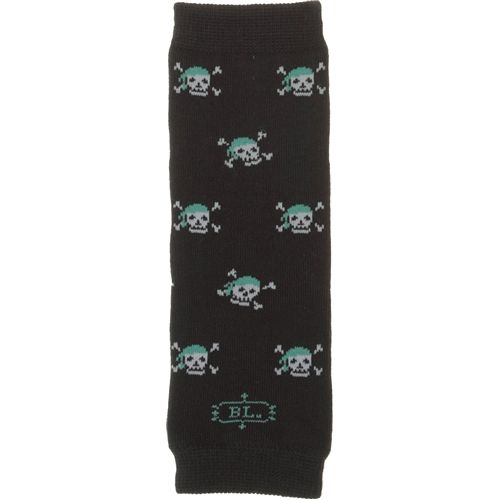 Baby Legs legwarmers



Maybe it's just me, but a newborn umbilical cord stub gives me the
shivers, so I avoid rubbing it with anything (besides alcohol on a cotton ball) at all costs. Thankfully, the brand new teeny, newborn size baby legs are perfect for keeping your baby's legs warm and covered
without you having to stretch a waistband over that belly button. And you just can't beat
the cuteness factor of the five styles.



3/ Glamourmom nursing tanks



As a breastfeeding mom, I've found the Glamourmom nursing tanks
to be invaluable in making nursing a bit more comfortable. The long
tanks keep your belly under wraps and your maternity pants bands covered
up. And considering I'm still wearing tanks I purchased four years and three babies ago, I can safely assure you they're well worth the price.



4/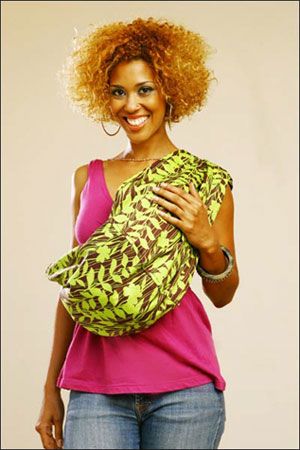 Rockin' baby sling



Being hands-free is pretty much a requirement if you're chasing after more than one child–or racing to the market with the baby for more diapers–and the Rockin' baby sling allows you to do just that. These are easy slings to get the hang of, promise.

I'm a fan of the pouch style myself, with the
handy zippers allowing you to raise and lower the sling for comfort.
Combine that with the gorgeous fabrics and you're making a style statement, even with a milk-stained sweatshirt underneath.



5/My iPad



Okay, so I realize it might be a little unconventional to call an iPad a new mom must have, however, I'd be nowhere without the Baby Brain iPad app
(available for iPhone and iPod Touch), which makes tracking feedings,
diaper changes, and more, super simple. That aside, it's been so nice to be able to catch
up on my favorite television shows, movies and books, during
those late night feeding sessions.

Could I live without it? Sure. But I wouldn't want to.

So tell us – what couldn't you live without as a new mom? And for more baby essentials and cool shower gifts, check out our Ultimate Baby Shower Gift Guide.