This post and the first ever Small Business Saturday, November 27, is sponsored by American Express. You can "like" the Small Business Saturday Facebook Page to help generate a $1 donation to Girls Inc., and help spread the word about supporting the kinds of small businesses that Cool Mom Picks know and love.

If there is any day that screams Cool Mom Picks, it's one totally designed to support the small local businesses, boutiques, and hard working mom-and-pops in your neighborhood.

Sandwiched between Black Friday and Cyber Monday, the idea is to support the little guys (and gals!) near you, from the local toy shop with the beautiful European selection, to the boutique featuring accessories from artists, not factories. So we asked a bunch of the Cool Mom Picks team to highlight their favorite local shops around the country this holiday.
[don't miss a ton of fabulous local shops plus super gift ideas after the jump]


I'm
in love with so many shops in Chelsea Market, which constantly helps me save face
with last minute gourmet hostess gifts all in one place. I adore picking up whimsical Eleni's Cookies, jams from Sarabeth's Kitchen, indulgences from Jacques Torres chocolates (the malted milk balls are to die for) and perhaps my favorite–the artisanal, small-batch American made cheeses at Lucy's Whey which now ships gourmet gift boxes all over the country –Liz


Southeastern Mass: Village Toy Shop
285 Washington St, North Easton
95 Washington St, Canton

Carrying loads of CMP brand favorites, from high-quality infant
toys to smart games and crafts for tweens, I always find something
great at The Village Toy Shop. Their convenient, not-too-big stores are
great for browsing and there are always lots of hands-on things for my
kids to "test" while I shop. Plus, with free gift wrapping, you can bet
I'll be there the morning of any birthday party. –Christina



My kids and I always make a stop at Little Shop of Stories whenever we're in the East Atlanta 'burbs. Between the amazing
book selection for kids and parents and the cool author events — Mo Willems, hello!–we never leave Little Shop of
Stories empty-handed. Their helpful, knowledgeable, and super friendly
staff will help you find the perfect holiday gift for every little (or
big) person on your list. –Kristen

Albuquerque, NM: Aqui

101 Bryn Mawr NE, Albuquerque
The many TV and movie productions that film in New Mexico pull
wardrobe from this awesome boutique, which has designer gear for women and kids. The kids' shoes, clothes, and toys are so rock-n-roll cool,
Aqui is the first place I go whenever I need a unique, "where'd you get
THAT?" gift for a baby or young kid. –Lexi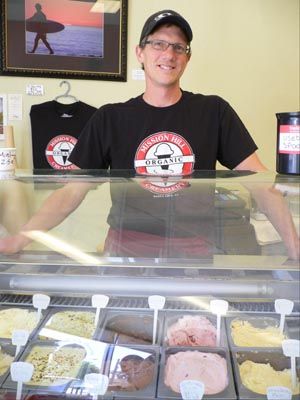 One difficult (new baby) winter, when my poor, tired mombrain simply
could not think of one more clever gift idea and I was ready to make "I
owe you something fun, after I sleep, if I ever sleep again" gift
certificates, I stumbled on a wacky idea: Gourmet ice cream.
Mission Hill Creamery just opened in my town and it's awesomely
delicious. Dave Kumec's passion for the best local ingredients,
hand-churned and hand-packed then handed to you, is a great thing to
share with someone else.
–Barbara


Atlanta, GA: Beehive Co-op
1250 Caroline Street, Suite C120, Atlanta


The Beehive is an eclectic collective of designers and artisans offering
locally-made apparel, jewelry (this necklace by Susan Fleming), and home goods in a stylish Atlanta
setting. [photo at top] I personally know Etsy jewelry artists and clothing designers
who are members– and they shop there for their own gift-giving needs,
too. You can even shop online! –Delilah


One of the best gifts my kid ever received was a Radio Flyer
wagon. This iconic red toy has stood the test of time and is still a
valued possession in my five year-old's toy arsenal. So the Red Wagon's
adorable "Welcome Wagon" filled with baby gifts is the perfect holiday
gift to start any newborn's toy collection off on the right foot. Or
wheel. — Jeana


Scarsdale, NY: Scarsdale Woman's Exchange

33 Harwood Ct., Scarsdale
This
store was founded during the depression to help women in need by
selling their handmade items. Today it's the well-heeled who shop here
for knitted and crocheted baby clothes and other original pieces. The
prices are super reasonable and a portion of the proceeds still go to
fund local charities. If you're in NYC, well worth the 30 minute train
ride north. [
photo
] –
Betsy

Cheeky Monkey is the go-to local store for kid's birthday presents and
holiday gifts in my hood, with a great philosophy about FUNdamentals. The toys they carry are the kind that kids love but
parents feel good about too. Best yet, moms like
myself that shop last minute can get in and out quickly with a
beautifully wrapped high quality toy in hand. -Beth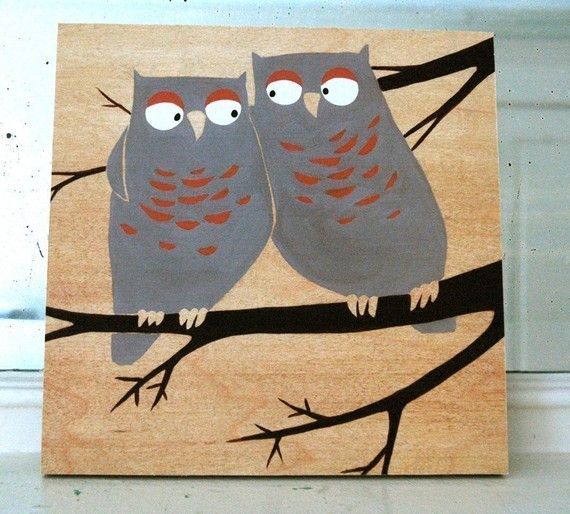 This inspirational and eclectic boutique, in the heart of stroller-ville
Brooklyn, has a homey-chic feel that makes me want to pack my bags and
move in every time I visit. Inside you will find artwork from local
artists, whimsical letterpress stationery and adorable hand-knitted
stuffed animals. Shopping Pink Olive's well-edited website is pretty
close to experiencing this Park Slope gem in person. – Melissa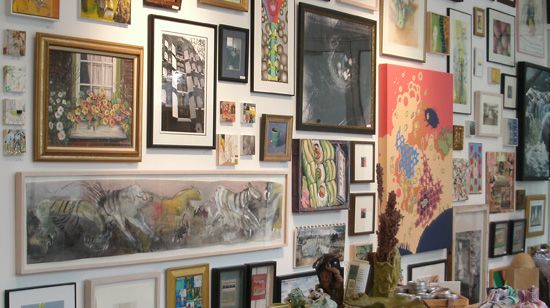 This
one-of-a-kind shop carries artwork by the Moore College students and alumnae. (Yes, I
said alumnAE; it's the only all women's art college in the US). It's
one of the best places to support local artists, as the majority of the
sales price goes directly to the artist, with the rest supporting the college. I know, I used to work there. And I still shop there whenever I'm visiting Museum Row. –Cecily





Coolness can be found even out in the 'burbs of Denver.
English Tealeaves Cafe is my little local secret (or was), with an authentic
British menu, dozens of varieties of tea (try the Mojito or Ginger Lime
Rooibos), and even holiday tea parties for a special mother-daughter
outing. It's the perfect opportunity to recharge during a crazy day of holiday shopping. –Julie


We'd love to hear about your favorite local shops in comments. Give them some love! And don't forget to visit the Small Business Saturday Facebook Page and lend your support.