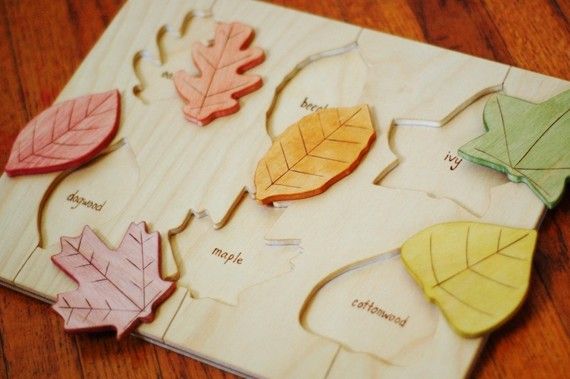 I have a soft spot for good quality wooden toys. I like them so much I find myself decorating my daughter's room with them, and these handmade, wood puzzles from Just Hatched are no exception.

They're much too pretty to keep in a drawer with a variety of lovely colors and themes like leaves, moon phases, hearts (for Valentine's Day), simple shapes and more.



The Wooden Leaf Puzzle
won Etsy's Earth Day Voter category and it's also my favorite. Lift
each leaf and see the name of the tree the leaf comes from. With the Moon
Phases Puzzle, kids and adults can learn about the different
phases of the moon like crescent, half, gibbous and full. (Gibbous?)

The puzzles are made from birch and poplar, painted with nontoxic watercolor
paints and finished with homemade, natural beeswax wood polish. The
effect is beautiful with soothing colors and smooth, wooden shapes. Each
puzzle is made to order.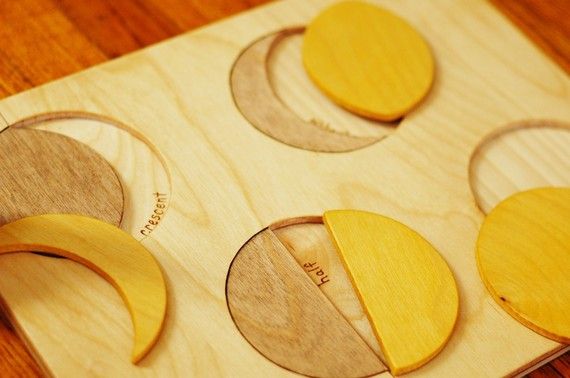 My
daughter said the Leaf Puzzle looks like cookies, so I know that's how
she would play with this puzzle. But, then, she likes to pretend
everything is either a cookie or lollipop. I imagine she'd say the same about the moons. –Elizabeth

Check out Just Hatched on Etsy to see their beautiful collection of handmade wooden puzzles.


(Via Inhabitots)