As much as I like to tap into my inner Martha Stewart during the holiday season, this year there just isn't enough time to crochet snowflake ornaments, whip up petit fours wrapped in fondant, and glue-gun wreaths made of pinecones and milkweed. (Okay, I've never done any of those things. Ever.) But on the bright side, we've scoured the web for some fabulous holiday recipes to make you look like Martha in the half the time, mess and stress.
You're on your own with the holiday decor, but check out these sweet and simple holiday treats great for both eating and gifting, from some of our favorite blogs around the web.

Marshmallow Peppermint Dips (above)

With snow in the forecast for tonight the
hot
chocolate demands are at epic levels in this house. These dips as hot
chocolate stirrers would rock my kids' world.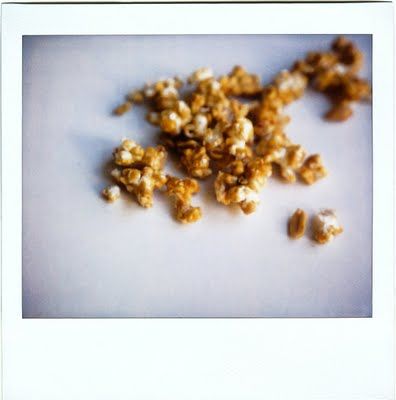 I
can vouch for Molly's recipe because I've made it myself. It's easy,
addictive and if you can manage to keep your kids from devouring it all
straight off the pan, package it in a pretty tin, and it makes a sweet
little gift to pass around.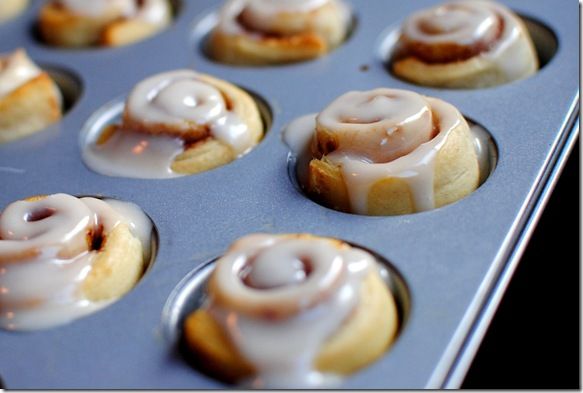 Miniature cinnamon rolls in eight minutes.
Definitely beats bagels for the PTA breakfast on the last day before
winter break.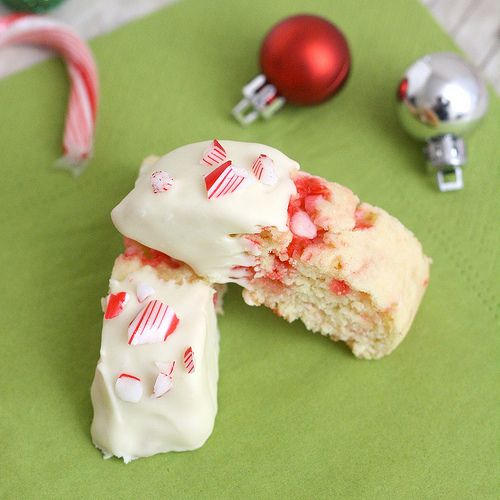 Buttery and rich with hints of peppermint
flavor and it's good with my coffee? Sold. Package a few of these
in a coffee cup and tie with a bow.
Okay, I may be slightly biased because this
recipe comes from my own kitchen, but do your sweet tooth a favor and
make up a batch. And if you want to win over your kid's Algebra teacher,
make her a jar, too. It looks great in a mason jar–and if you're
feeling fancy, find a cool vintage spoon from a flea market or thrift
store and tie it to the top with a ribbon.
Festive,
colorful, and delicious. Besides, you'll need something to wash
down the caramel corn…
Strap on your apron and break out the
double-boiler; these treats will make even the most busy mama look good.
Eh, we'll worry about those five extra pounds these sweets might add to
your waistline
in the New Year
.
-Molly