It used to be that Valentine's Day meant a romantic breakfast in bed with my husband. These days, we're lucky if we wake up without a sneaky child nestled between us. And by nestled I mean sleeping perpendicular to us with with his heels firmly planted in my cheek. But even though I haven't seen my
breakfast-in-bed tray
for, oh, 6 years, that doesn't mean I'm not down for surprising my boys–big and small–with a special Valentine's Day breakfast.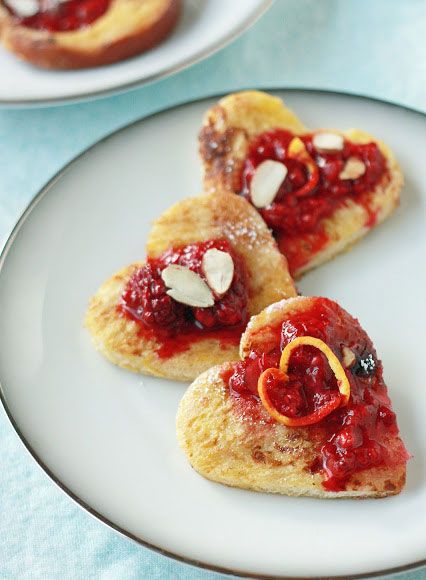 The catch is that Cupid visits on a Thursday this year, so breakfast can't be complicated. After all, I'll have to pack a
Valentine's Day lunchbox
, too! But hey, who's to say we can't eat them on Saturday morning too.
These 6 easy Valentine's Day breakfast recipes hit the sweet spot for everyone, including this busy mama. -
Stacie

If you can cut a heart out of bread to make toast, you can cut a heart out
of bread to make french toast. It's true that making french toast takes
a little longer than popping bread–no matter what shape–into the
toaster, but this french toast recipe (above) from the Yummy Mummy Kitchen cooks up in only 8 minutes and is so much sweeter.



I
love this clever take on conversation hearts made with simple slices of
toast. These look like they might be complicated, but making this
conversation heart toast
from
Hungry Happenings is a simple matter of brushing milk mixed with a few
drops of food coloring over bread and then toasting it up. You can even
color the milk the night before. Oh, and since we've still got plenty of
time before the big day, you may want to order
natural food coloring
from one of our favorite brands, India Tree.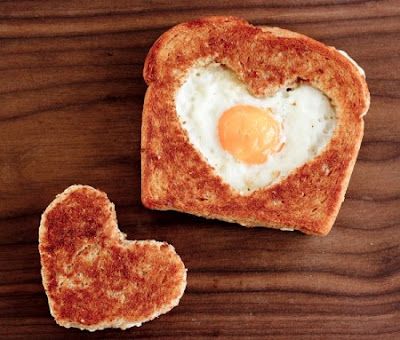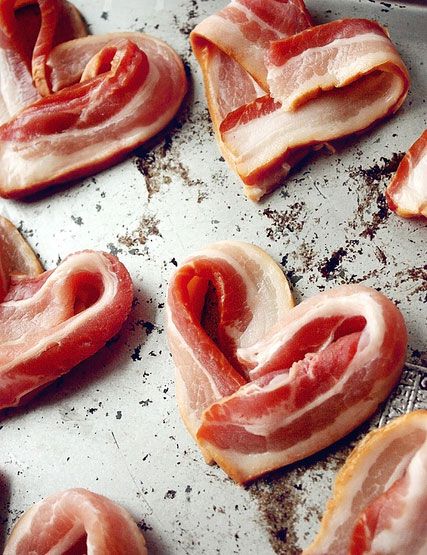 We can't talk eggs and toast without talking bacon.
Bacon hearts
,
that is. How fun are these lovey morning bites from The Paper Mama? Just fold and bake to make a treat for your meat-eating loved ones. Even if they aren't quite uh, heart healthy.
Swap the kiddo's morning juice for a glass of my all-natural
strawberry milk
posted
on One Hungry Mama. This pink milk is made by mixing milk with an easy
to whip up strawberry simple syrup. You can make just the syrup or the
whole thing ahead of time. Just add a cute straw.
But there's more!