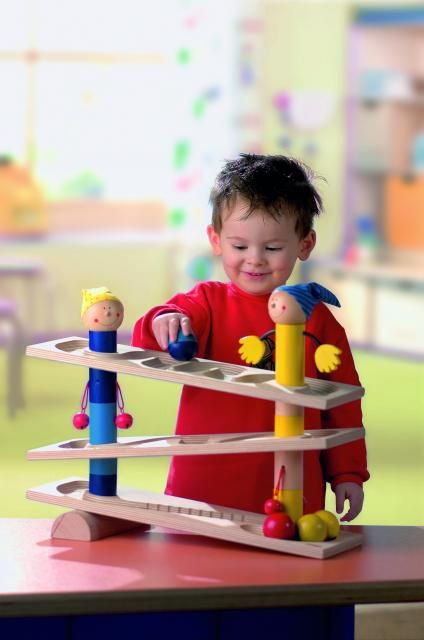 I can't even walk into a sprawling, mega-selection toy store without breaking into a sweat. Oh sure, they may carry some of the brands I love, or even have an organic stuffed toy tucked into a corner, but I have to weed through so many things, I'm reminded of the old saying, You have to kiss a lot of frogs to find a prince.
I don't want to kiss any frogs. And with this cool new online toy store, I won't have to.
[don't miss a great giveaway and special offer after the jump!]

Started by a (presumably) very busy mother of twins, new online toy store Boombini sets itself apart not by stuffing its online shelves with everything it can find, but instead cherry-picking items with lots of open-play potential from eco-friendly manufacturers. And since they don't carry anything that needs a battery to be fun, you won't find any talking dolls or robotic bugs that, admit it, drive us moms a wee bit crazy.
With most of the toys focusing on kids three and under, I can find loads of things I love for the little ones in my life from brands like Haba and PlanToys. You want plush? Boombini carries the organic lines of Aminals and new favorite Apple Park.
No, there aren't thousands and thousands of items for kids from infant to age 18. But for those of us who want to mindfully, and quickly, shop for a young child, Boombini is the perfect size.
–Christina

Get 10% off your order on children's toys with code CMP10 at Boombini.com.

Congratulations to Kim H, lucky winner of the Ducky Picnic Pal Plush Toy!